Hai Taubba AltBalaji Web Series Full Episode: Ladies and gentlemen. Boys and gals. And all the lovely ALTBalaji viewers. It's time to spruce up your life and add a little spice to it.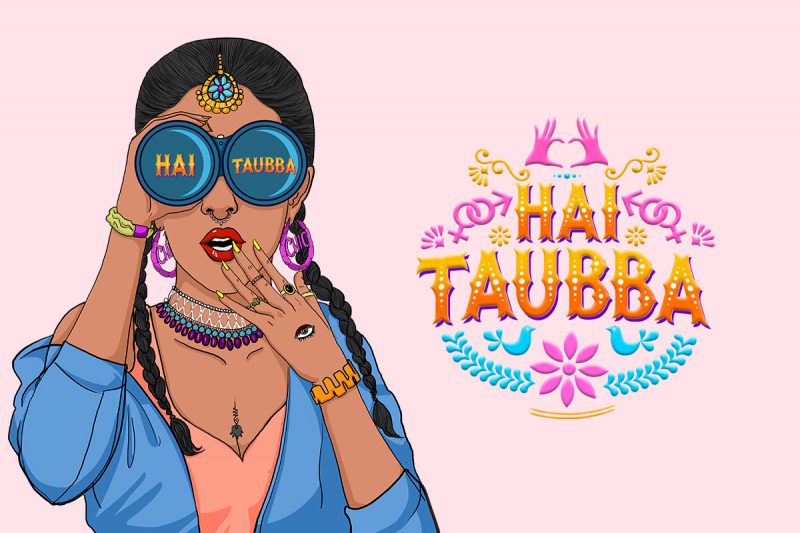 Well, in case you're wondering how we are here to guide you. All you have to do is tune in to ALTBalaji's hottest web series, Hai Taubba and voila. You're ready to enter the brand new and steaming-hot chapters of the show!
Recently, ALTBalaji shared a trailer of the Hai Taubba web series on their Instagram with a caption, " Breaking stereotypes
Heartwarming stories
Caution: Dekho magar bina judge kiye!
#HaiTaubba streaming 6th May only on #ALTBalaji"
About Hai Taubba Web Series
Brace yourself as ALTBalaji presents to you a modern tale of love, friendship, romance, and sexuality. Hop on the train of thoughts and enjoy this journey as Hai Taubba takes you in their world, only on ALTBalaji.
Starring Rakesh Verma, Sachin Khurana, Gagan Anand, Tuhina Das, Bhakti Maniar, and other popular actors, Hai Taubba is ALTBalaji's boldest attempt to burst social taboos and their impact on people. Get ready to catch these one-of-a-kind stories that revolve around multiple concepts, such as rejection, childhood trauma, homosexuality, and so forth. The compilation of different tales in the series will leave you spellbound.
Hai Taubba AltBalaji Web Series The Release Date
Don't worry. The show won't keep you waiting for too long. It's almost here. The makers of the anthology series have revealed the release date in one of their recent posts on Instagram. It read, "Welcome to the duniya of #HaiTaubba! Yahan bina kisi ki parwa kiye, we slay social taboos!
#HaiTaubba streaming 6th May on #ALTBalaji." Get more information about the trailer of Hai Taubba
Hai Taubba AltBalaji Web Series The Cast
Raaz ki baat bataye? Par kisiko batana nahi humne kaha. Pakka promise? Toh chalo, bata hi dete hai akhir. Ye story lambi hai par iski cast list usse bhi kaafi lambi hai. The Hai Taubba web series will see a new cast in every episode. Every actor will play a prominent role in each episode of this anthology web series.
Here's a peek at the star cast of the show:
EPISODE ACTOR'S NAME CHARACTER'S NAME
Aunty's Kitchen
Rakesh Verma as Vishal
Ajita Kulkarni as Meena
Bhakti Maniyar as Sonal
Megha Mathur as Deepa
Vinayak Bhave as Mahesh
Uber Driver
Gagan as Anand Nitin
Akshay Ned as Amit
Kirandeep Kaur as Pooja
Shilpa Mehtaas Dadi
Ek Weird Mulaqat
Sachin Khurana as Animesh (Old)
Simram Mishrikot as Mrs. Alice Brown (Young) & Her Daughter
Rishav Trivedi as ANIMESH (Young)
Gauri Batra as Avni (Mrs. Browns second daughter)
Jyoti Patel as Mrs. Alice Brown (Old)
Kashmir se leke Kanyakumari tak, hum dawe ke sath keh sakte hai ki sabko pasand aaegi ye kahaniyaan. Get ready to watch what Hai Taubba has in the store for each one of you exclusively on ALTBalaji. Download the app and start by paying a small amount of 80 paisa every day to watch Hai Taubba online on 6th May.