Broken But Beautiful Season 3 AltBalaji Web Series Full Episode: Love tedha hai. Aur uss tedhe love mein bhi sukoon pana sirf kuch logo ko hi aata hai. Toh kya Agastya aur Rumi unn logo mein se ek the? Well, it's about time to find out your answers in the brand new season of Broken But Beautiful.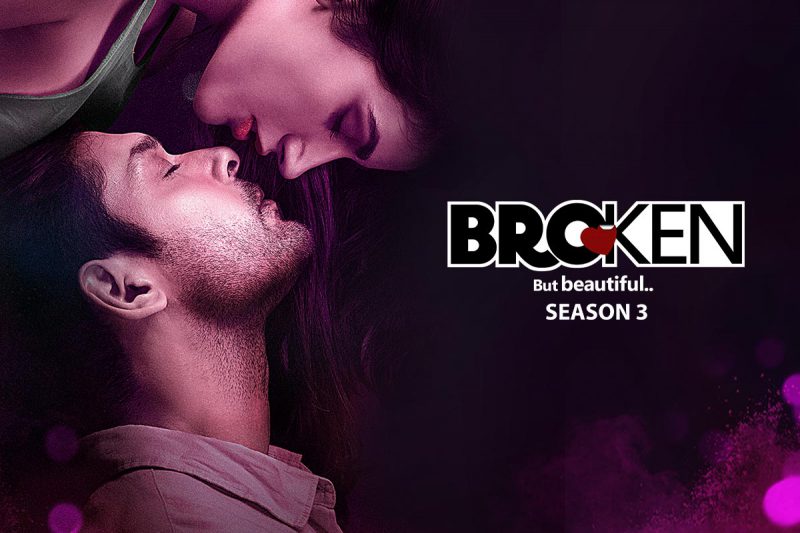 The makers of this popular franchise announced the third season of the series with a bang. The newest series will see the story of a broken couple, Rumi and Agastya who will take you by surprise with their sizzling chemistry.
Recently, ALTBalaji took to Instagram to share the poster of Broken But Beautiful 3 with a caption, "Sometimes, the moments that are going to change your life, are the moments you never expected.
Just like the first time Rumi & Agastya met!
About Broken But Beautiful 3 web series
Mohabbat karna unke bus mein nahi hai…Lekin uss mohabbat se dur chale jana…Vo Rumi aur Agastya ke bus mein hai. Lekar aa rahe hai ye dono apne adhoore ishq ki dastaan Broken But Beautiful Season 3 mein.
ALTBalaji's Broken But Beautiful 3 web series is Rumi and Agastya's tale of love, romance, betrayal, heartbreaks, and obsession. This brand new season of Broken But Beautiful is an all-new chapter of a couple who are on a journey to find love. Their relationship may not be perfect but it'll make you laugh and cry at the same time.
Broken But Beautiful 3 web series Watch Trailer:
Talking about the series, one of the lead actors was quoted saying, "
About Broken But Beautiful 3 cast
Ladies and gentlemen. Boys and gals. And the lovely ALTBalaji viewers. It's about time to meet the stellar star cast of the Broken But Beautiful 3 web series. Are you ready?
Here's presenting to you the cast of the romantic series:
ACTOR NAME CHARACTER NAME
Sidharth Shukla as Agastya Rao
Sonia Rathee as Rumi Desai
Ehan Bhat as Shaan Rana
Janhavi Dhanrajgir as Sakshi Gupta
Taniya Kalra as Farah
Maveer Singh as Rishab
Bijay Anand as Dilip Desai
Nandini Sen as Vasundhara Desai
Tanvi Shinde as Vinny
Saloni Khanna as Maira Desai
Bishaka Thapa as Gul Lakhani
Sanjay Gurbaxani as Manish Lakhani
About Broken But Beautiful 3 release date
Tukdo mein vo thi. Tukdo mein vo tha. Par ye kaise hua? Kya kisiko kabhi pata chalega? Believe us when we say it's not going to be too long until you find out. The third season of Broken But Beautiful is here and arriving faster. The show is all set to enter the digital world on 29th May. Surprised, much? Le, Kaha toh tha aapko ki hum zyada intezaar nahi karwaenge! 😀
Get ready to watch the latest web series online starring Sidharth Shukla and Sonia Rathee in the lead exclusively on ALTBalaji. All you have to do is download the app, start by paying only 80 paise every day and voila. You're ready to catch the lead pair, Agastya, and Rumi on our OTT platform. Happy binge-watching, y'all!