NewZNew (Chandigarh) : Richa Aggarwal, makeup and beauty expert and owner of Cleopatra chain of salon & spa is back with yet another out of the box show for the fashionistas of Chandigarh. City got a taste of a heady & happy cocktail of hair fashion trends and beauty show with unique fashion and hair trend show – " INTERCOIFFURE INDIA Happiness 2016" that was organised by Cleopatra & presented by INTERCOIFFURE INDIA.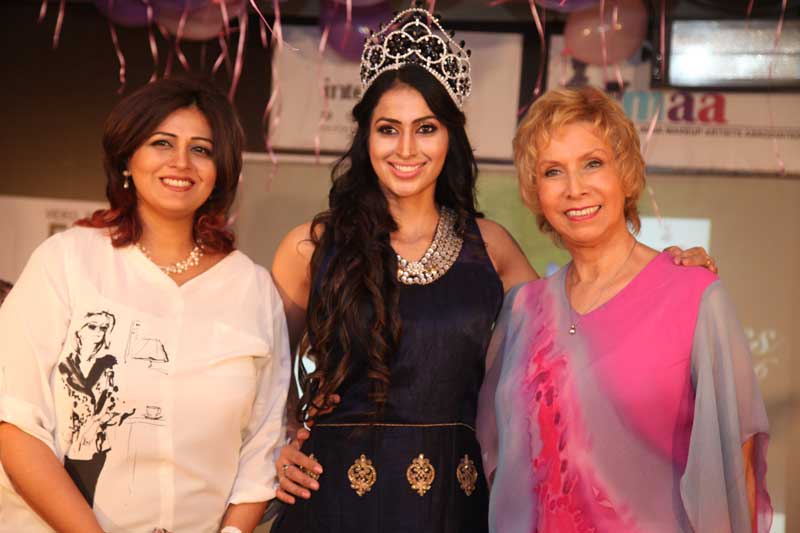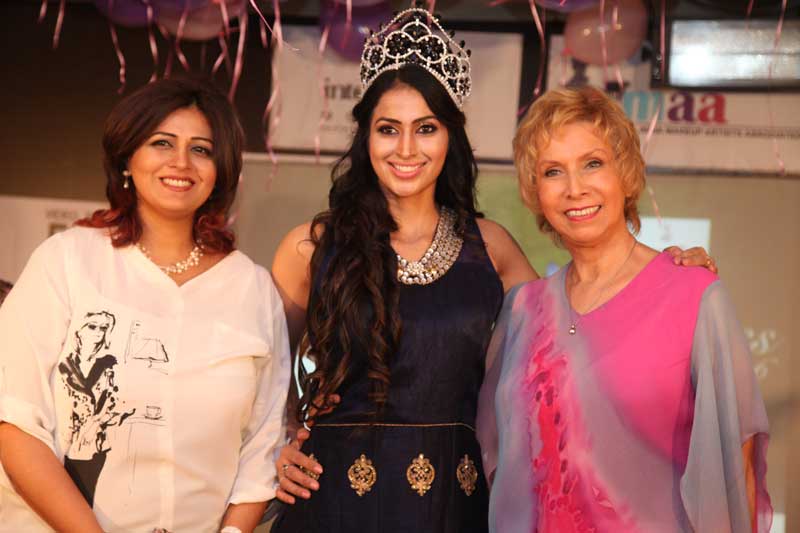 This time, Richa & queen of aromatherapy Blossom Kochhar gave Chandigarhites a taste of fashion and trends together that will prevail this season. DR BLOSSOM KOCHHAR , pioneer Aroma therapist and President, Intercoiffure Mondial India, HARVEEN KATHURIA , BEAUTY EXPERT, MRS EAST ASIA EARTH 2016 ANMOL SANDHU, Sonia from  GLITTERATI EVENTS, social activist and fashionista Tajinder Kaur and many elite women from Chandigarh & Delhi descended together to stroll everyone through A DAY LONG event filled with beauty, celebration & happiness.
On being asked why a show on  hair trends? AgGarwal said, "Chandigarh has never had a show on hair fashion. Hence I came up with the idea of this unique show, which is a mix of hair style trends and fashion. This is my way of giving it back to the city that has given me so much."
The one day gala event titled Happiness 2016, aimed at celebrating happiness, a positive energy that motivates creativity. Joy of life was celebrated through four trend looks – Pure Bliss, Social Butterfly, Inspire and 7th Heaven. From funky colours & pristine textures to well defined hair styles to detailed headpieces, modern interpretations of classic upstyles and contemporary braiding techniques were fashioned while combining techniques with artistry. Whirlwind of unique makeovers ,playfully eccentric , feminine yet understated looks to led the way for an innovative and inspiring stage presentation  based on theme HAPPINESS
" Happiness is attractive. Happy people seize opportunities. They are radiant, serene and emancipated. The idea of this show is to make people aware of the fact that how hairstyles can enhance your moods and give a happy effect to your look," said Dr Blossom Kochhar.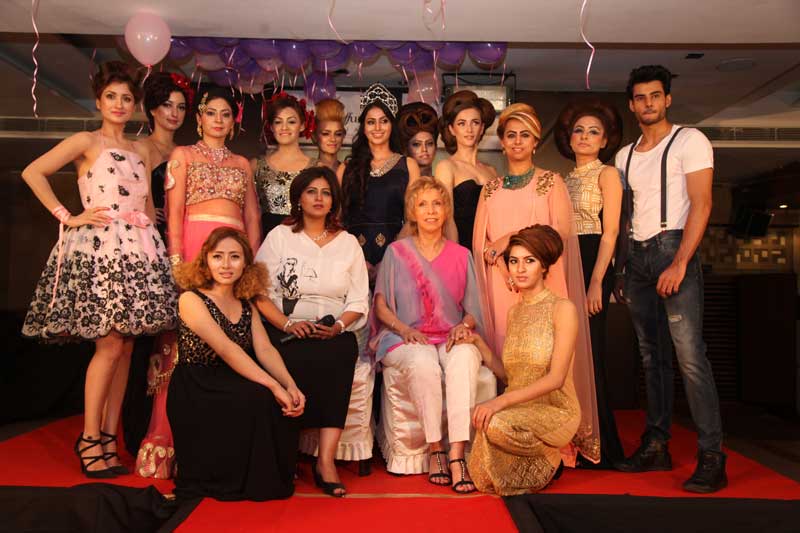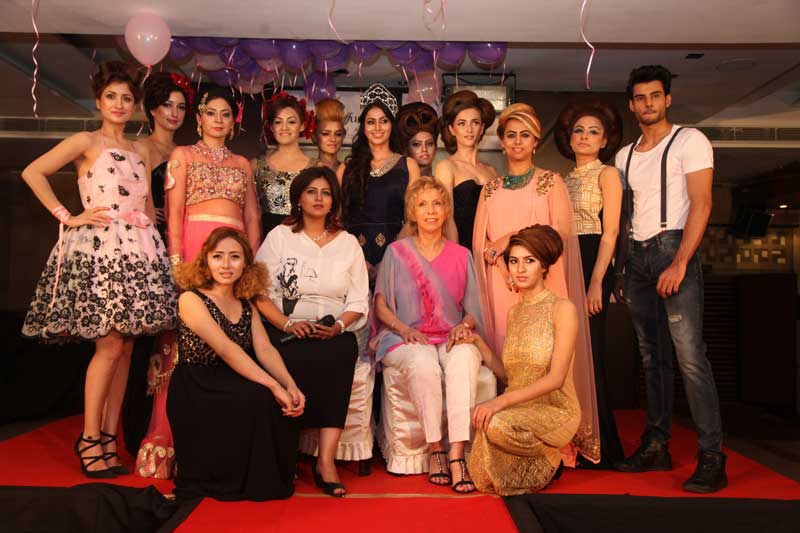 The show also had a mega model contest, where models showcased the styling trends that will prevail in 2016, which was followed by a talent hunt, where selected youths from Delhi and Chandigarh took on the ramp to win the coveted Miss Ethnic and Miss Glam title. The winners were handed hampers from Cleopatra The show stopper for the event was Anmol Sandhu, Mrs East Asia Earth 2016.
As mentioned Happiness 2016, was a hair trend forecast that revealed various forms of happiness in terms of fashion. The one day gala event attended by the crème de la crème of Chandigarh social circuit, fashionistas and selected youths who participated in a fashion show to be crowned as Miss Ethnic and Miss Glam, was high on fashion, fun and frolic.
"You are as good as your hair style. Your hair can make or break your look. So, it's important to stress on your hairstyle when you decide to go for a makeover," she said. Soon after joining her on stage was Blossom Kochhar who addressed the ladies on fashion care and looks. Kochhar, for the uninitiated is a pioneer aromatherapist in India, and President of Intercoiffure Mondial, India Chapter. She has recently been conferred with the lifetime achievement award at the Indian Salon Congress 2012. She is also member, governing council, Beauty and Wellness Sector Skill Council and was part of the jury for the recently concluded World Skils India Competition.