HAIR FASHION SHOW SET TO SPREAD HAPPINESS BY Dr Blosom Kochhar, Richa Aggarwal & Mallika Gambhir
TRIOKA TEAMS UP TO SET INTERNATIONAL BENCHMARK IN THE WORLD OF HAIR FASHION
PLAYFUL, AVANTE GARDE, FUTURISTIC AND CASCADING WITH INTRICATE HAIR ACCESSORIES  –  THIS GALA HAIR FASHION PREVIEW ", INTERCOIFFURE MONDIAL " was all about futuristic styles, colourful palate of vivid shades, innovative cuts, wavy locks and streamlined hair dos. During the showcasing models adorned beautiful ensembles by Buzjay fashion studio & patiala couture and walked the red carpet.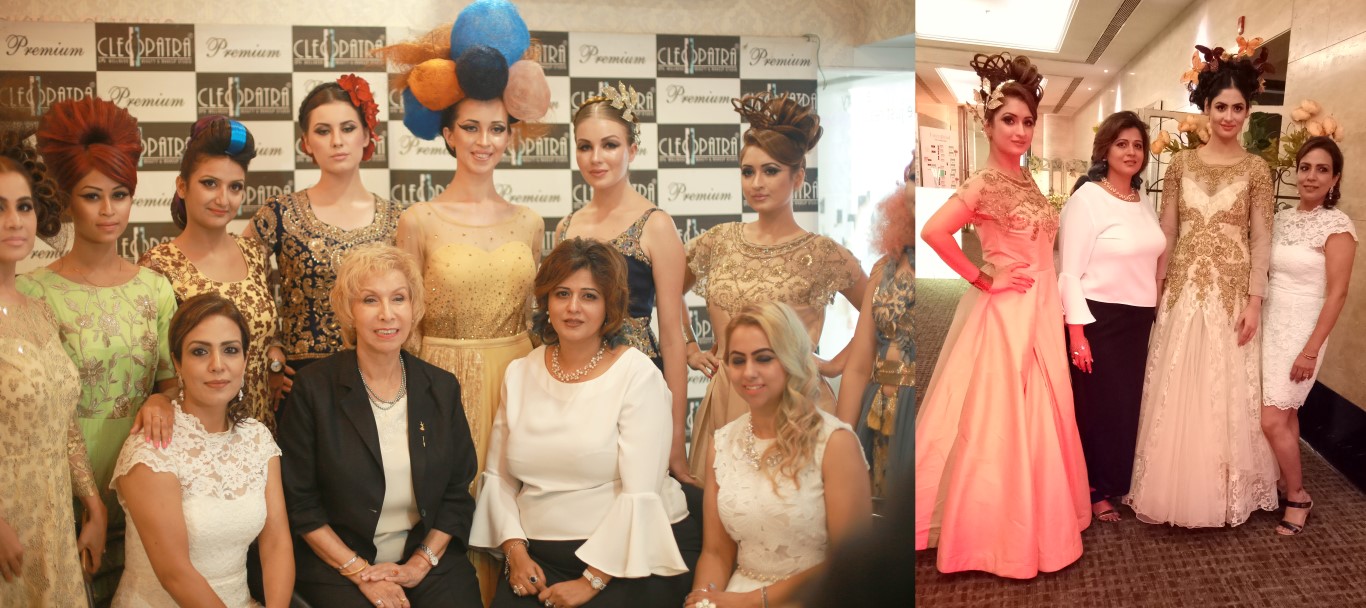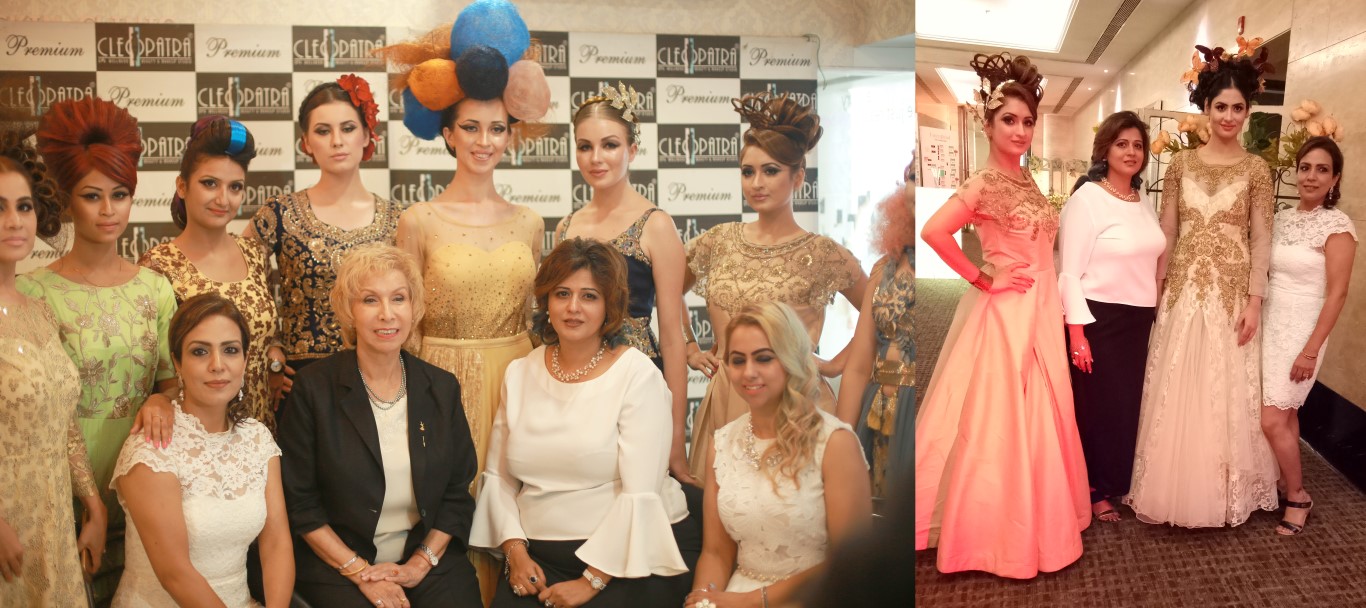 City beautiful Chandigarh forayed into the gregarious world of hair fashion and introduced hair fashion trends and inspirational styles for 2017- 18. Troika of Richa Aggarwal, Cleopatra spa salon & makeovers, Dr Blossom Kochar, President Inter coiffure Mondial Indian Chapter and Beauty Expert, Malika Gambir from Persona teamed up to set a new benchmark of  dreamy silhouettes of hair fashion and unveiled trends for 2017- 18 at Cleopatra spa, salon & makeovers sector 9.  This First of its kind hair fashion preview synced with the theme HAPPINESS and mesmerised all.
"We are overwhelmed to offer dazzling display of intricate styles, fascinating trends and best of hair craft today, enchanting makeovers became the icing on the cake and were mesmerizing. Dramatic looks were manifested today with elegant sense of creativity that looked eclectic. These versatile looks resonate with young women who are fashion forward and independent,  Said, Richa Aggarwal, Makeover Expert & owner of Cleopatra spa salon and makeovers.
DR Blossom Kochhar, President INTERCOIFFURE MONDIAL stated , "New trends by Inter coiffure Mondial celebrate the joy and happiness of life and are surely going to catch your fancy. With fresh trends we endeavour to ensure that hairstyles can enhance your moods and inspiring. Preview was hair trend forecast revealing vivid silhouettes of happiness in terms of fashion".
Rejoicing the spirit of Happiness with the event, Beauty Expert, Mallika Gambir stated " I feel privileged to be part of this glamorous event, Today we are all teamed up to present most exquisite and captivating trends of hair designs in tune with fascinating makeovers. These trends are going to be most sought after by women who are fashion forward. In future too we plan to introduce many such trends with global appeal that will set a benchmark, concluded Mallika Gambhir, veteran Beauty Expert.