HALA receives USD 1 million funding led by Magnifiq: Changing the game for India's EV Industry: The Indian EV industry has grown significantly in the past few years, picking up pace with the growth of new manufacturing hubs, and increased push to improve charging infrastructure.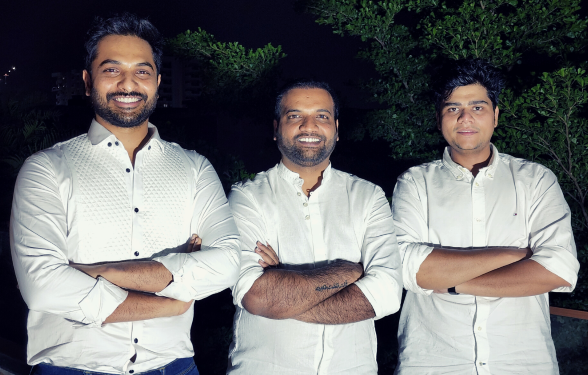 In the background of this development, Hala – a ride-sharing platform, today announced that it has raised USD 1 million, led by Magnifiq Securities.
Working towards helping India move towards sustainable mobility, Hala is a 100% electric ride-sharing platform solving last-mile connectivity problems with a vision of reducing pollution, traffic congestion, and affordable commute. The fresh funds will be used to significantly increase the number of electric vehicles by 5X times, improve infrastructure for swapping, and research and develop new product offerings.
Hala Mobility was a part of T-Hub's Lab32 and T-Angel cohort, which connected them with angel investor networks, HNIs, CXOs and Finance VPs of the leading corporates which resulted securing investor connection with Magnifiq Securities. During the T-Angel program, Hala spent a significant time fine-tuning its business model, go to market strategy and achieved a 40% raise in Monthly Recurring Revenue (MRR) by the end of the cohort.
This also enabled Hala to be investment-ready through pitch review, financial projections, valuation certificate, funding need estimation and equity exchange.
Commenting on the announcement, Srikanth Reddy, Founder & CEO said, "Today, out of 10 million two-wheelers sold in India, around two million scooters belong to gig workers. This makes it important for companies to adapt to sustainable measures that leave a lower carbon footprint.
Since the beginning of our operations, Hala has covered 8M green kilometres saving 717 Tonnes of Co2 emissions, saving 300K litres of petrol consumption and doing 32,000 battery swaps a month. We are aiming to create the largest ecosystem for all things EV and are delighted by the support provided by our investor."
MSR, CEO of T-Hub said, "Over the past few years, we are seeing transformational growth in autonomous technologies, electrification, and shared mobility across the globe. We congratulate T-Angel cohort startup Hala on achieving this important milestone in their growth journey and we are glad to have paved this path of growth.
We will continue supporting emerging startups like these that are reshaping our economy for a better and sustainable future through access to investors like Magnifiq for capital, customized mentorship and knowledge sharing from across T-Hub's global network."
Rahul Co-founder of Magnifiq added – "Hala has shown tremendous growth potential in the EV space and we are positive that there are many good things in store for it in the years to come.  The promoters have a great understanding and the intent to create a profitable business model.
Alongside, Hala has already saved around 717 tonnes of carbon emissions, directly contributing to the conservation of the environment. The contribution is going to be more significant in the coming years, completely in line with the Government policies. We are very happy to be a part of their ecosystem as we at Magnifiq also share the same goals – being future-ready and easing the lives of people."
Know More About Hala
Hala was founded in 2019 by co-founders Srikanth Reddy Kalakonda, Snehith Reddy Meda, and Anand Pareek. It began operations in 2020 and has since taken active steps in reducing the carbon footprint in over five different cities, namely Mumbai, Vizag, Pune, Hyderabad, and Chennai. They have taken a holistic approach to bring about a change in sustainability.
Hala's current associations have helped delivery partners to reduce 60% of their total costs and 42% cost per delivery. As they continue to provide sustainable zero-carbon deliveries, Hala's potential to make an impact runs much deeper. Its unique offering of providing a bundled solution of AI-enabled backend tools, swapping infrastructure, roadside assistance and maintenance package makes Hala's potential to make the shift to EVM affordable and all-time available.