Fortis Mohali completes 250 successful robotic aided surgeries: Fortis Hospital Mohali has become the first private hospital in the upper North India to have completed 250 successful robotic aided surgeries.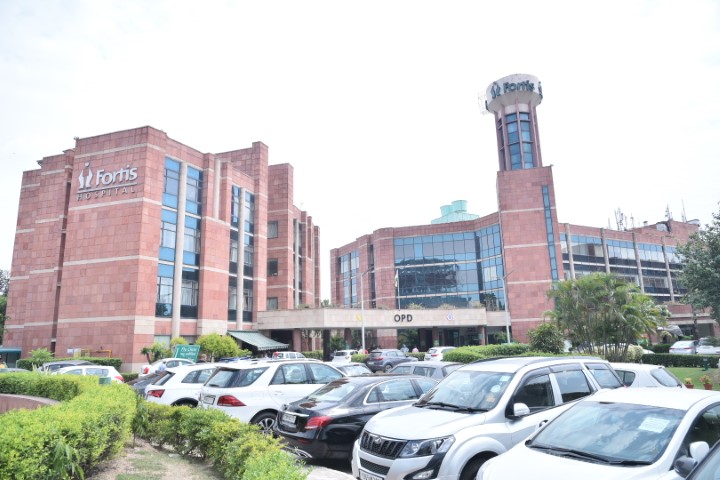 Robotic Aided Surgery is one of the most significant developments in the field of medical science and has transformed healthcare. Fortis Hospital, Mohali, has the most advanced 4th Generation robotic machine — Da Vinci — which is used to treat diseases in the field of urology, oncology, gynaecology and ENT.
Robotic Aided surgeries are the latest form of minimal invasive surgery and provides a 3D view of the operative field via a special camera inserted into the body of the patient. Parts of the body which are difficult to reach with the human hands can be accessed by robot-assisted arms that can rotate 360 degrees.
Patients have minimal blood loss, less scarring and the recovery process is faster. Robotic aided Surgeries has already been established as the gold standard treatment for gynaecological, cancer and urological-prostate surgeries such as Radical Prostatectomy, Nephrectomy etc.
Mr. Abhijit Singh, Head-SBU, Fortis Mohali, said, "Robotic aided surgeries are  the future of all surgical procedures. This is the latest surgical technology of the 21st century. Fortis Hospital Mohali, as always, has been at the forefront in introducing the latest technologies in the region. We have got tremendous feedback from patients. A happy patient brings us immense satisfaction assuring us that we are moving in the right direction in terms of clinical excellence and keeping up with technological advancements."
Dr Manish Ahuja, Consultant, Urology, Robotic & Laparoscopic Surgery, Fortis Hospital Mohali, said "Prostate is a reproductive gland present in males. It can enlarge due to hormone changes beyond the age of 50. Most men have non-cancerous enlargement but it can be cancerous in some. If detected in time, the gland can be removed by robotic surgery," said Dr Ahuja. A lot of complicated and delicate surgeries are likely to be done with greater precision using a robot, added Dr Ahuja.
Dr Swapna Misra, Director, Obstetrics and Gynaecology, Fortis Hospital Mohali, said, "Robotic surgery is performed to treat gynae cancer, fibroids, endometriosis, vesico-vaginal fistula, ovarian cyst, Salpingo-oophorectomy, ovarian cystectomy or ovariotomy, myomectomy, hysterectomy, besides cancers involving the uterus, ovary and cervix."
Sharing benefits of robotic surgery over conventional surgeries, Dr Misra, added, "The post-operative pain relief is unique to the procedure. Robotic surgeries are less painful and there is less scarring, blood loss. The recovery time is faster and patients can get discharged from the hospital within 24 hours."
Dr Ashok K. Gupta, Director ENT, Fortis Hospital Mohali, further elaborated on how robotic surgery has changed the way head and neck surgeries are done. "The switch to robotic surgery has become the need of the hour. The demands of patients today are not just limited to becoming disease-free, but being treated in the most efficient way and receiving world-class facilities. The answer to delivering such a state-of-the-art medical service lies in robotic surgery", he added.
Know More About Fortis Healthcare
Fortis Healthcare Limited – an IHH Healthcare Berhad Company – is a leading integrated healthcare services provider in India. It is one of the largest healthcare organizations in the country with 27 healthcare facilities (including projects under development), 4100 operational beds and over 419 diagnostics centres (including JVs). Fortis is present in India, United Arab Emirates (UAE) & Sri Lanka. The Company is listed on the BSE Ltd and National Stock Exchange (NSE) of India. It draws strength from its partnership with global major and parent company, IHH, to build upon its culture of world-class patient care and superlative clinical excellence. Fortis employs 23,000 people (including SRL) who share its vision of becoming the world's most trusted healthcare network. Fortis offers a full spectrum of integrated healthcare services ranging from clinics to quaternary care facilities and a wide range of ancillary services.