Happy Diwali (Deepavali) 2023: Images, Quotes, Wishes, Messages, Movies: Diwali (Deepavali or Dipavali) is one of the important and most loved Hindu festivals celebrated in India. This year, it was celebrated on the 12th of November in Tamil Nadu.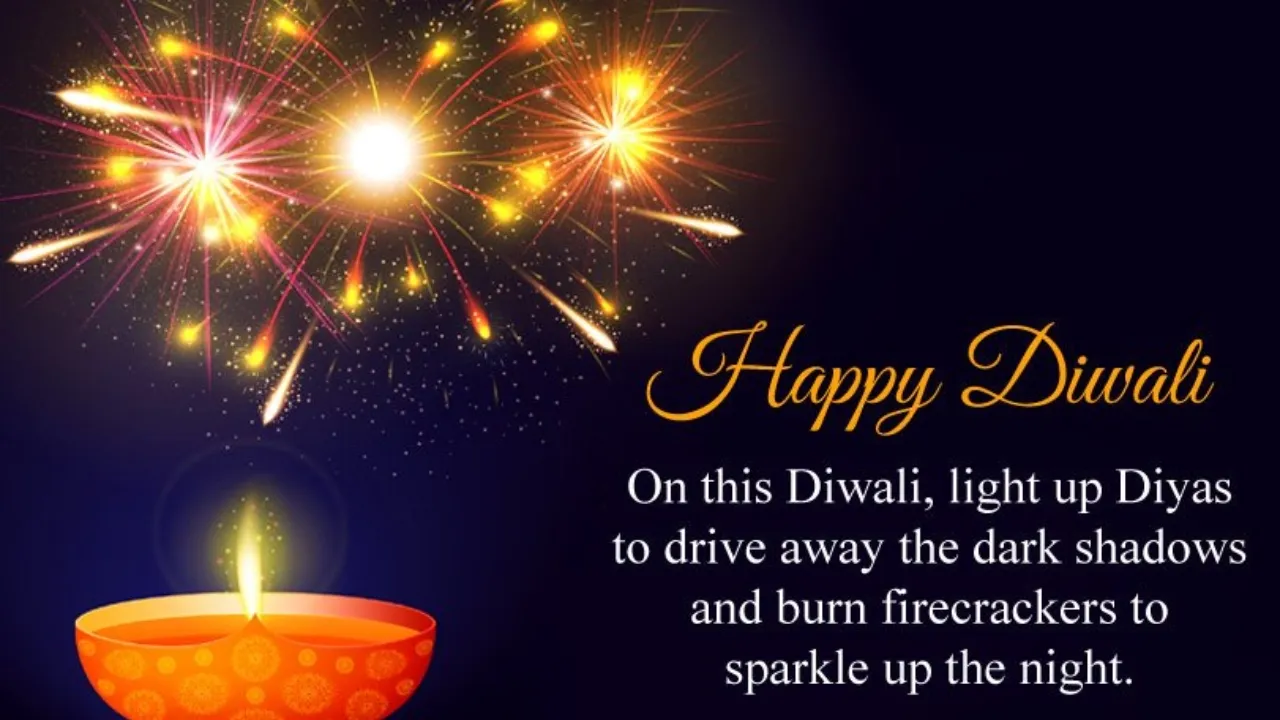 Dates may vary in other South Indian states like Karnataka, Kerala, and Andhra. Usually, the celebrations of Diwali last for five days, of which the third day is the main day. Diwali celebrations are associated with themes like "victory of good over evil' and "victory of light over dark."
Diwali Celebration Dates in India 2023
Diwali celebrations are usually associated with people cleaning their houses & workplaces and decorating them with flowers, lamps, lights, and rangolis, People will exchange gifts and sweets with their loved ones or family members.
| | |
| --- | --- |
| 1st Day – 9 November 2023 | Dhanteras |
| 2nd Day – 10 November 2023 | Chhoti Diwali/Narak Chaturdashi |
| 3rd Day – 11 November 2023 | Badi Diwali/ Lakshmi Pujan |
| 4th Day – 12 November 2023 | Padwa/Govardhan Puja |
| 5th Day – 13 November 2023 | Bhai Duj/Bhau Beej |
Diwali Movies
Here are some big releases on the occasion of Diwali 2023,
Tiger 3 (Hindi)
Japan (Tamil)
Jigarthanda Double X (Tamil)
Ala Ninnu Cheri (Telugu)
Raid (Tamil)
Garadi (Kannada)
Vela (Malayalam)
Bandra (Malayalam)
Happy Diwali Quotes
"May this Diwali be bright for you and your family. May God fulfill all your wishes this Diwali." Happy Diwali.
"Rejoice on this blessed occasion by spreading joy with your friends and loved ones." Happy Deepavali
"On this auspicious occasion, May joy, prosperity, and happiness. Illuminate your life and your home." Wishing you a Happy Diwali
"On the auspicious occasion of Diwali, I pray that God fulfills all your dreams. May you get lots of gifts, sweets, and good wishes this Diwali."
"Today I feel gifted and blessed that my Diwali is full of affection, love, and happiness. May God always bless us."
"Maa Laxmi will come to your house and will shower her blessings upon you. Remember to keep your doors open and decorate them with lots of lights and flowers."
"Wishing you and your family a bombastic Diwali!!! Have loads of fun and loads of masti!!" Happy Deepavali.
"Every Diya That Lights Up The World Brightens Up Each Heart With Joy."
"Let Us Hava A Smoke-Free And Breath-Free Diwali."
"May This Diwali Fulfill All Your Dreams And Bring Happiness To Your Life Forever."
"Celebrate the festival by spreading joy and lighting up the world of others. Have a happy, safe, and blessed Diwali."
"May you all attain full inner illumination! May the supreme light of lights enlighten your understanding! May you all attain the inexhaustible spiritual wealth of the Self! May you all prosper gloriously on the material as well as spiritual planes"
"Happiness is in the air It's Diwali everywhere Let's show some love and care And wish everyone out there."Happy Diwali.
"This Diwali let us give thanks for all we hold dear: Our health, our family, our friends, and to the grace of God which never ends."
"This Diwali while you light firecrackers do spare a thought for the environment. Save the environment, so say no to crackers." Have a Happy and Safe Deepavali.
"The truth is that existence wants your life to become a festival…because when you are unhappy, you also throw unhappiness all around."
"Fortunate is the one who has learned to Admire, but not to envy. Good wishes for a joyous Diwali with plenty of peace and prosperity."
"Happiness is in the air, It's Diwali everywhere let us show some love and care. And wish everyone out there." Happy Diwali.
"The smile on each face attracted Out of joy and prosperity, Require all the joy, together with your love and enjoy On this holy event, you love the Diwali.  Most Happy Diwali Festivals Are Come And Here."
"Happy Diwali to you! May You Watch It Well? Created By Family, Friends And Tons Of Love And Understand."
"Happiness is spending some time with cousins Exactly like the Great old times, The festival Diwali will be here for people to be together with their family, Celebrate the day with a lot of happy moments." – Happy Diwali to my loved ones
Happy Diwali Wishes
"You are so far, fresh Mithai just can't reach you but fresh wishes can." – Happy Diwali!
"Another year will be over, another year will come. I hope and pray that the lights of Diwali illuminate the new chapter of your life." Happy Deepavali 2023!
"Your dreams are beautiful, may all of them be fulfilled this Diwali." – Happy Diwali!
"With the gleam of lights and echoes of prayers, With the sweetness of sweets and fireworks glare." Happy Deepavali!
"Gulab jamuns, rasgullas, laddus; sparklers, crackers, and Diyas. all are back here to announce, the arrival of Diwali! so adorn your most colorful attires and get ready to celebrate!" – Happy Diwali!
"Let the light of the lamps brighten your life, And give you success and guidance to walk towards your dreams." Happy Deepavali 2023!
"A festival full of sweet childhood memories, A sky full of lights, Mouth full of sweets, And a heart full of joy." – Happy Diwali!
"Open your doors for Goddess Lakshmi, Pray to Ganesha for wisdom and prosperity and open your minds to good thoughts. Sending you loads of hugs and goodwill." – Happy Deepavali!
"This Diwali, may you be blessed with, Good Fortune – As long as Ganeshji's trunk. Wealth and Prosperity – As big as his stomach. Happiness – As sweet as his ladoos. Troubles – As Small As His Mouse." – Happy Diwali!
"As you wander the Method of life, Will the lights of happy Diwali go such as fireflies on your dim times, so that they are going to encourage you to conquer till you detect the daylight." – Happy Deepavali!
"May Wonderful many lights inform your presence with endless euphoria, booming, Well-being, and wealth for life." – Happy Diwali!
"May joyfulness and fortune transcend Throughout the ground as we observe the festival of lights." – Happy Deepavali!
"I'm wishing the glowing lights of Diwali guide you throughout your way of each series of trials in your lifetime." – Happy Diwali!
"As glowing and fascinating because of the lights dangling about the lamps at the festival of lights." – Happy Deepavali!
"May you be blessed with happiness, joy, and serenity." – Happy Diwali!
"May the color and lighting of the Diwali festival fill your home with joy and pleasure. Enjoy the most exquisite." – Happy Deepavali!
"Diwali Night Is Full Of LightsMay Your Life Be Performed With Colors Along With Lights Of Happiness." – Happy Diwali!
Happy Diwali Quotes in Hindi
रात थी काली, लाइफ थी खाली, फिर सब कुछ बदला..जो आई दिवाली!!
इस दिवाली में यही कामना है कि सफलता आपके कदम चूमे और खुशी आपके आसपास हो। माता लक्ष्मी की कृपा आप पर बनी रहे।
ये दिवाली आपके जीवन में खुशियों की बरसात लाए, धन और शौहरत की बौछार करे, दिवाली की हार्दिक शुभकामनाएं!
"देवी महालक्ष्मी की क्रिपा से आपके घर में हमेशा उमंग और आनंद की रौनक हो इस पावन मौके पर आप सब को … दिवाली की हार्दिक शुभकामनाये !!"
दीपावली में दीपों का दीदार हो, और खुशियों की बौछार हो। शुभ दीपावली!
सफ़लता कदम चूमती रहे, ख़ुशी आसपास घुमती रहे, यश इतना फैले की कस्तूरी शर्मा जाये और आप पर लक्ष्मी की कृपा इतनी हो की बालाजी भी देखते रह जाये!!
दीपावली में दीपो का दीदार, खुशियो के साथ मुबारक हज़ार.
दियों की रोशनी से झिलमिलाता आँगन हो, पटाखों की गूँज से आसमां रोशन हो, ऐसी आये झूम के यह दिवाली, हर तरफ़ खुशियों का मौसम हो ……………!!"
"दिवाली पर्व हैं खुशियों का, उजालों का, लक्ष्मी का और इस दिवाली आपकी जिंदगी खुशियों से भरी हो, दुनिया उजालों से रोशन हो, घर पर मा लक्ष्मी का आगमन हो, HAPPY DEEPAVALI 2023!!"
Happy Diwali Images
Check out and share the latest images of Happy Diwali,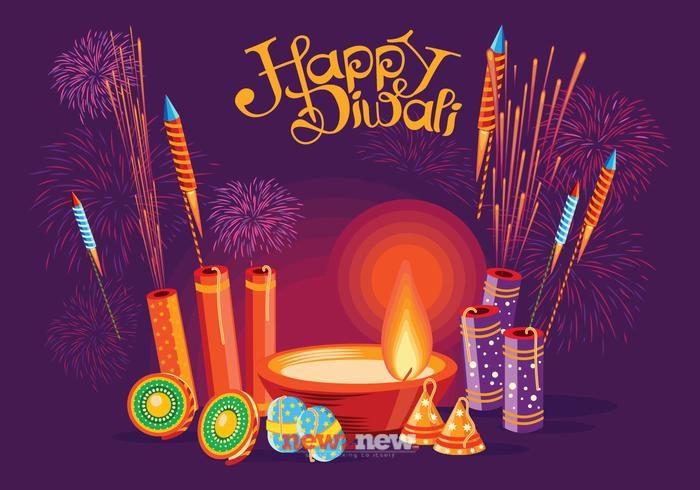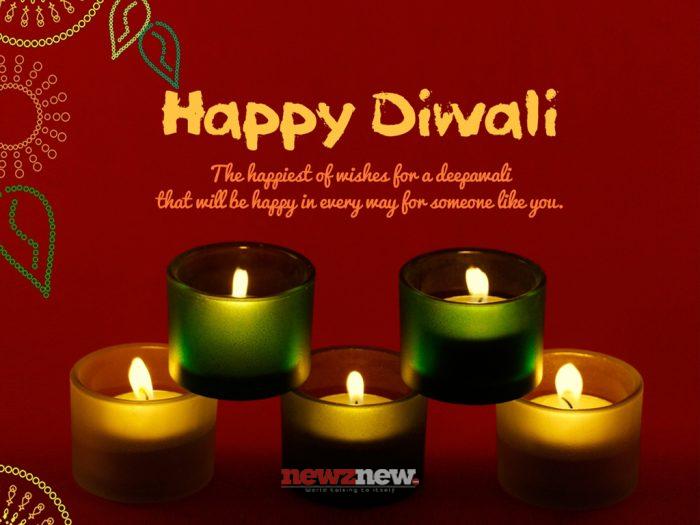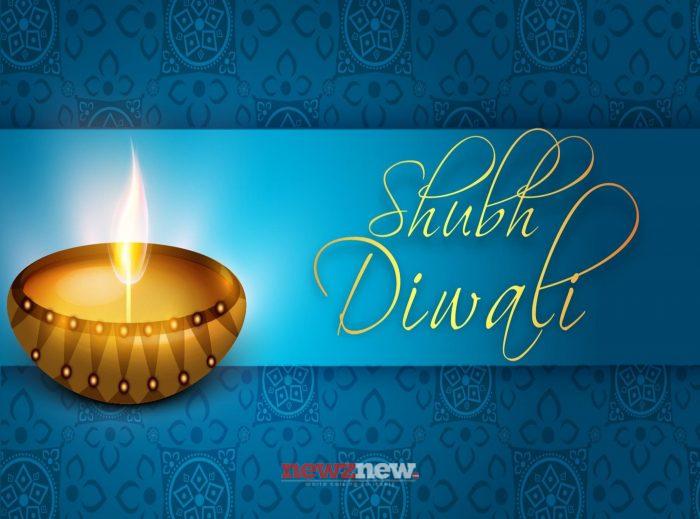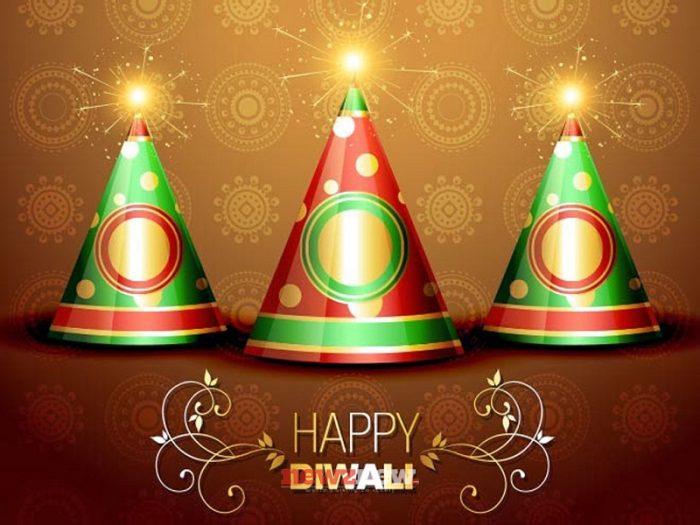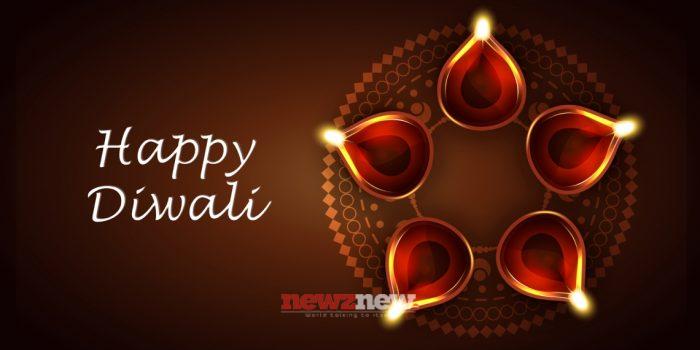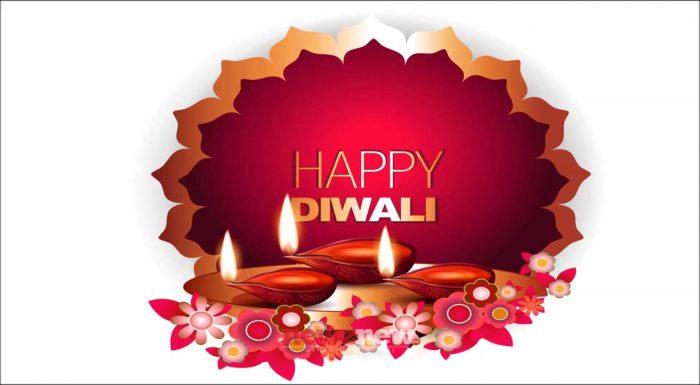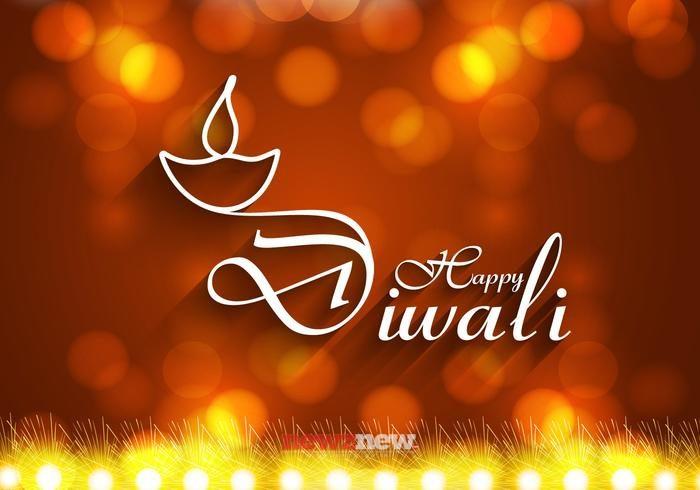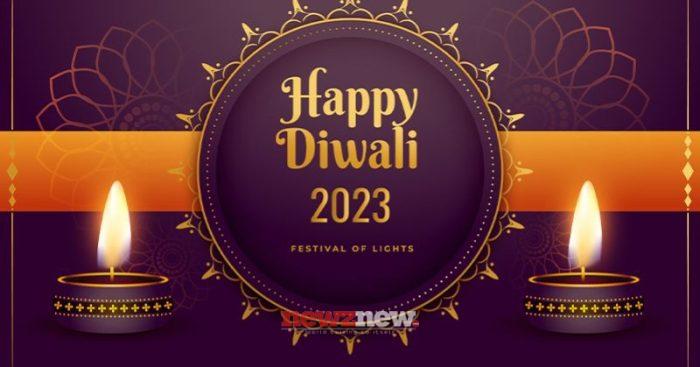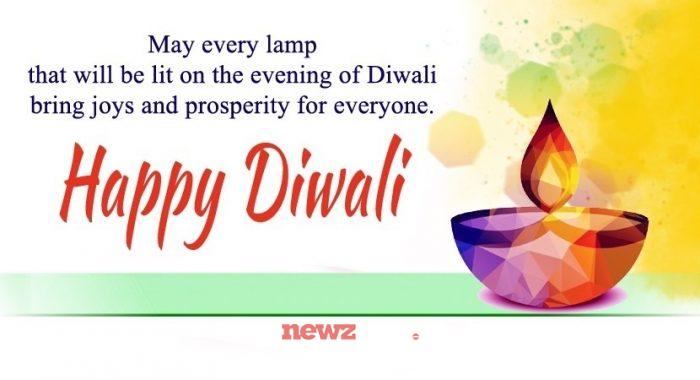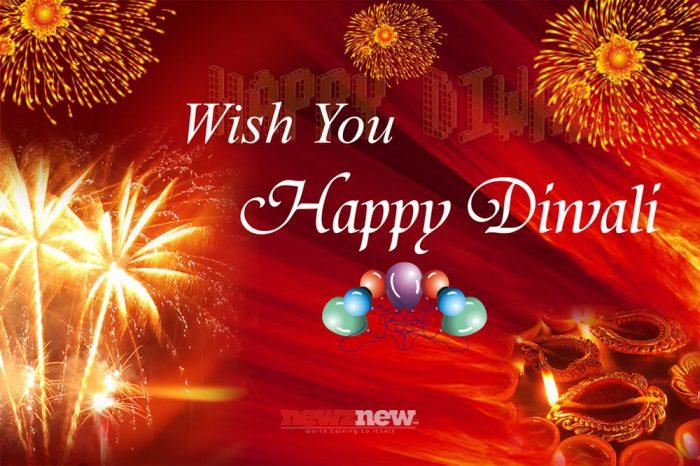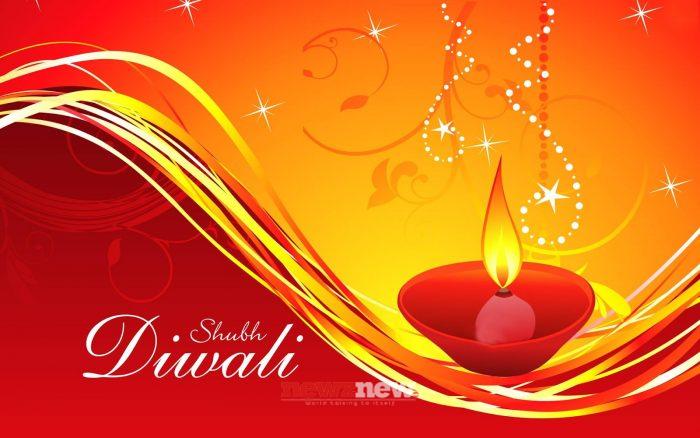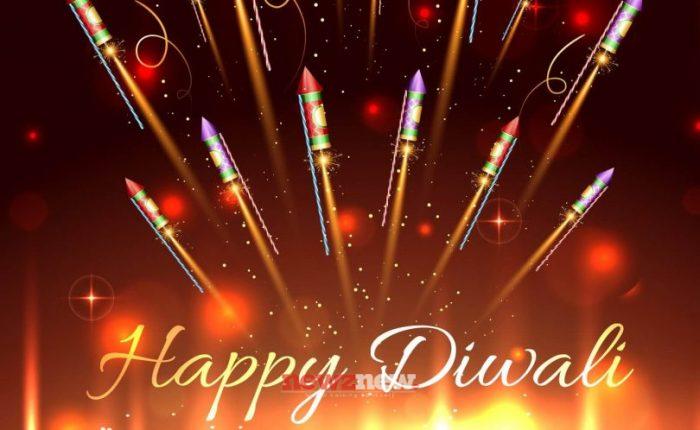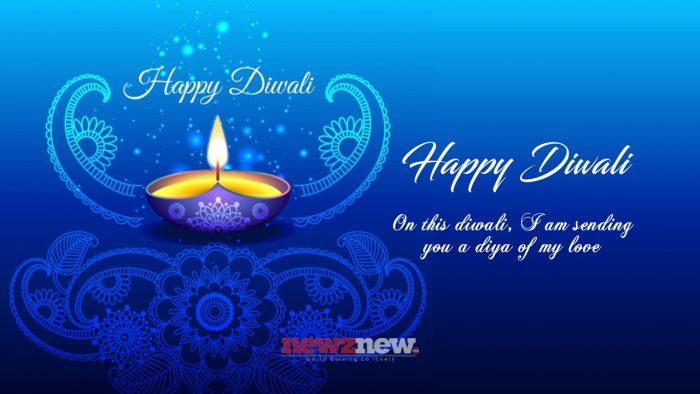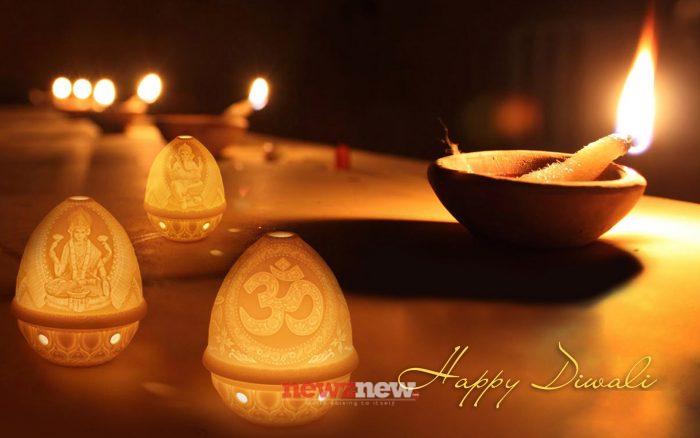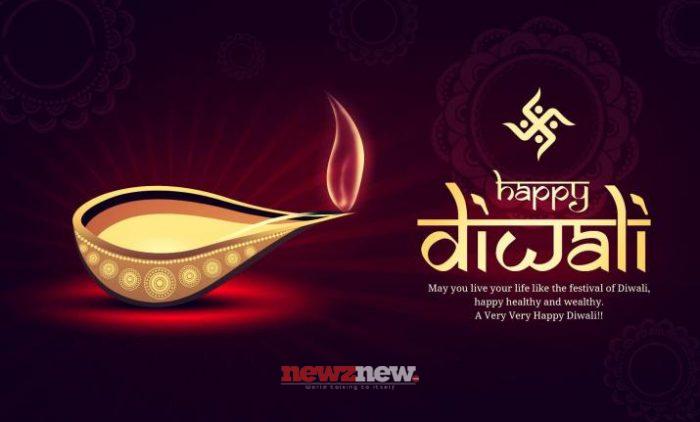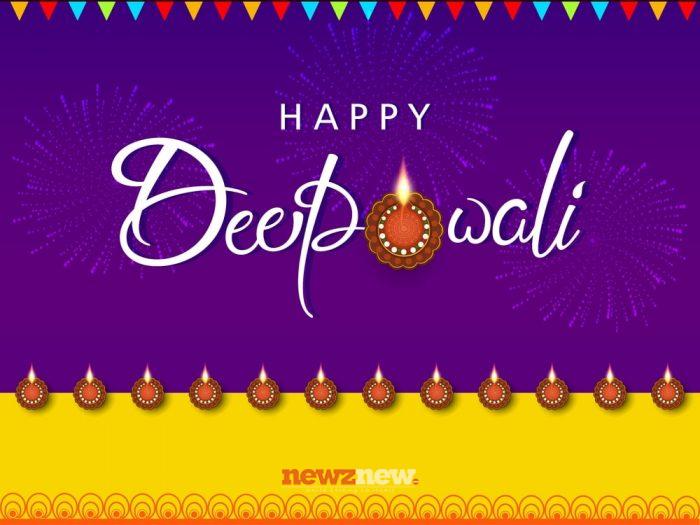 Diwali, Diwali hindi, Happy Deepavali, Happy Deepavali Images, Happy Deepavali Tamil, Happy Diwali Card, Happy Diwali Happy Diwali, Happy Diwali Images, Happy Diwali Song, Happy Diwali Wishes, India,