Advocates new AIIMS allocated to Punjab should come up in Bathinda
NewZNew (Bathinda) : Union Minister for Food Processing Industries Harsimrat Kaur Badal today congratulated Union finance minister Arun Jaitely for unveiling a historic budget aimed at making the common man part of the growth story of the country.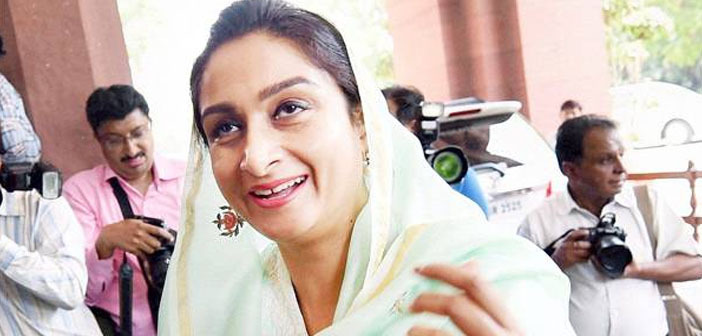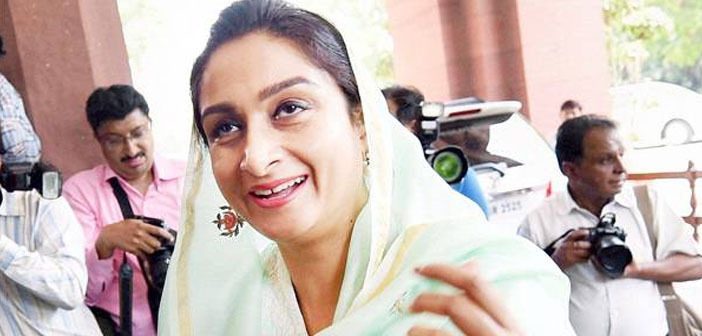 In a statement here, the Union minister also lauded the Union finance minister's decision to allocate an All India Institute for Medical Sciences (AIIMS) to Punjab, adding she hoped the institute would come up in Bathinda. "Punjab already has government medical colleges in Patiala, Amritsar and Faridkot besides private medical infrastructure in Ludhiana and Jalandhar. Establishing the AIIMS at Bathinda would ensure people do not have to go to far off places like Bikaner in Rajasthan for medical treatment".
Mrs Badal also praised Mr Jaitely for the largesse bestowed to Amritsar. She said besides a post graduate institute for horticulture research, heritage tourism would get a fillip in the holy city with the decision to allocate funds for improving infrastructure at the Jallianwala Bagh including an interpretation centre.
The Union minister said pro poor measures taken by Mr Jaitely proved the NDA government was pro poor and concerned about poverty reduction. She said MNREGA funds had been increased by Rs 5,000 crore. "Not only this, the government has decided to allocate funds for six crore toilets besides houses for the poor including four crore houses in rural areas and two crore houses in urban areas".
Praising the targeted approach on black money, the Union minister said the decision to institute exemplary punishment including imprisonment for non disclosure of foreign assets would bring in transparency in the Indian system. She also welcomed the abolition of wealth tax which she said was not serving the intended purpose. "The decision to levy a two per cent surcharge on the ultra rich is also a step in the right direction", she added.
Mrs Badal also praised the measures aimed at providing security to the common man. She said the decision to provide life insurance cover of Rs two lakh on a premium of Rs one per month and giving a pension to underprivileged  workmen by taking a deposit of Rs 330 per year from them were revolutionary steps. She also gave the thumbs up to the women friendly measures including allocating Rs 1,000 crore more to the Nirbhaya fund. She also thanked the minister for establishing a National Skills Mission besides exemption from taxes to cold chain infrastructure.
"I give the budget eleven out of ten", she added.