Designed as 5-10 KWp plug-and-play kits, these rooftop systems can be installed in a matter of hours
Hartek Solar targets rooftops of kanal houses, housing societies, nursing homes, small commercial establishments, hotels in Tricity as well as MSMEs in industrial clusters in Ludhiana, Dera Bassi, Baddi and Mandi Gobindgarh.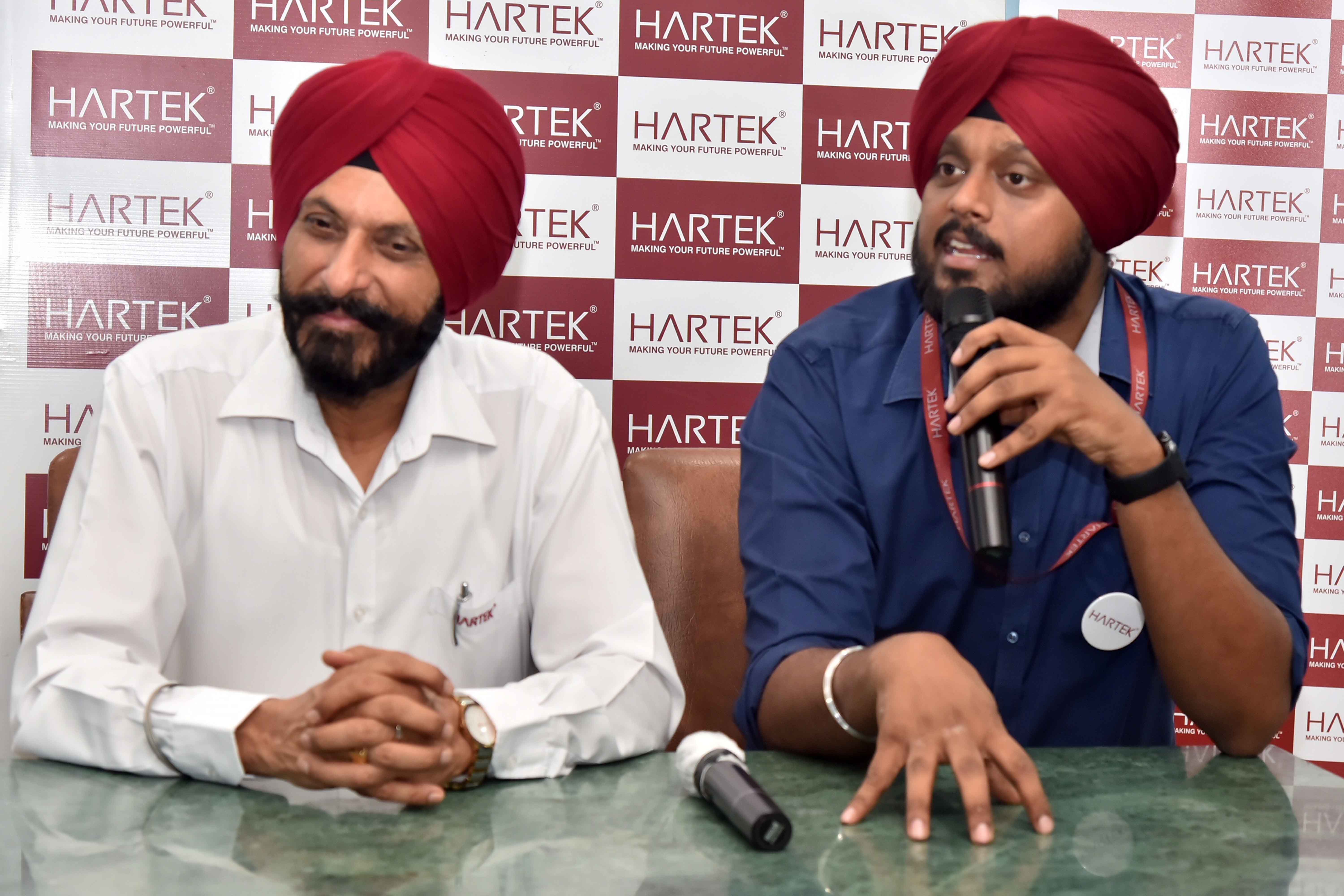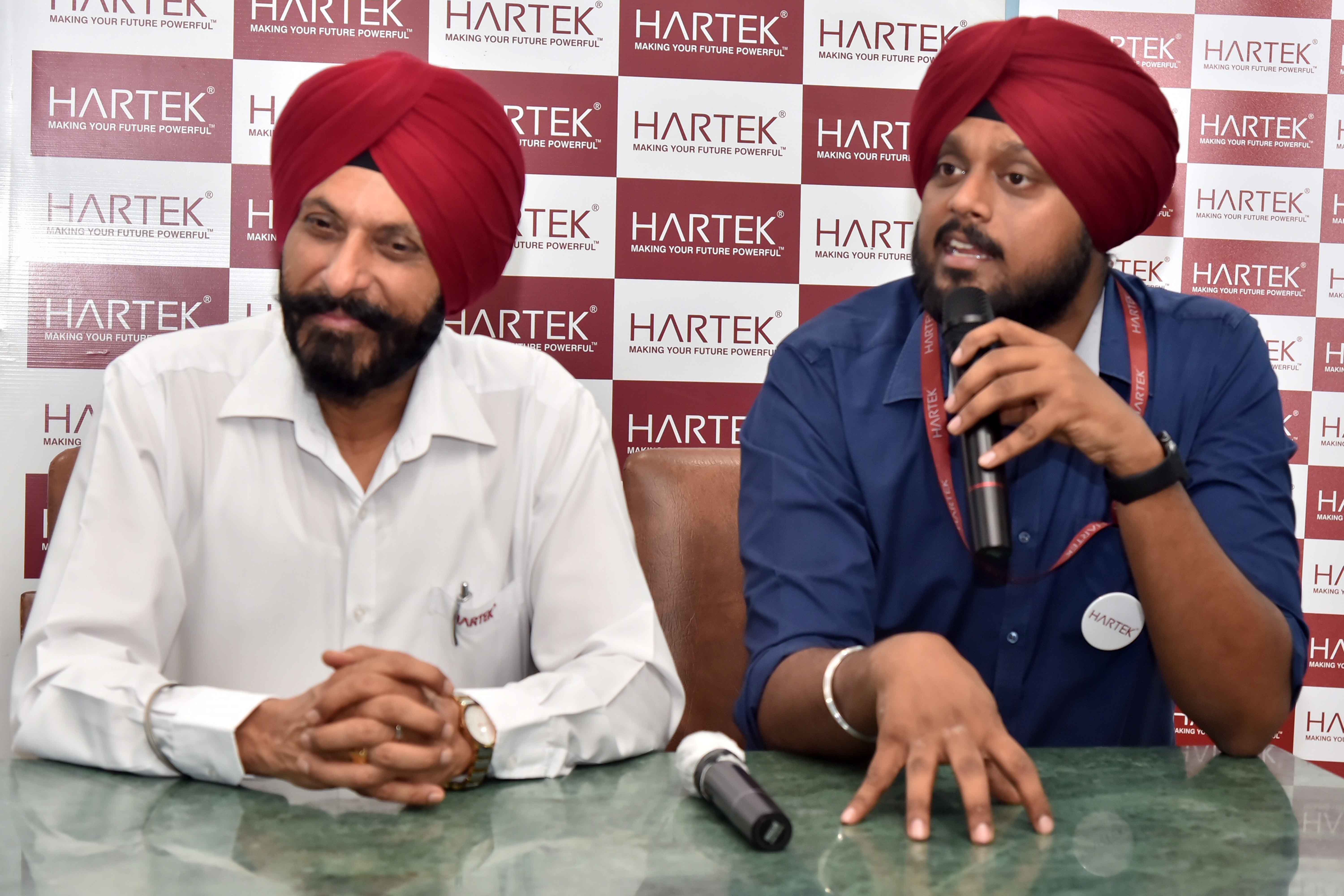 Hartek Solar Pvt Ltd, the rooftop solar division of the Chandigarh-based Hartek Group, today announced the launch of its customised rooftop solar kits. Designed as 5-10 kWp plug-and-play kits which can be installed in a matter of hours rather than days, Hartek Solar's customised small-scale solar solutions will benefit kanal houses, housing societies, nursing homes, small commercial establishments, hotels and micro, small and medium enterprises (MSMEs).
Addressing mediapersons here, Hartek Solar Founder-Director Simarpreet Singh said the company plans to put up at least 100 such installations in residential, commercial and industrial categories in the next six months, targeting the Tricity as well as industrial clusters in Ludhiana, Baddi, Dera Bassi and Mandi Gobindgarh.
Simarpreet Singh said these plug-and-play kits, which will cater to both gross metering and net metering consumers, promise to be a game changer in driving the demand for rooftop solar owing to the various advantages they offer. Not only do these solar kits offer lower labour and maintenance costs on account of the optimised design, their non-invasive structure with roof protection pads also rules out any damage to Reinforced Cement Concrete (RCC) roofs, he said. Moreover, the per unit generation cost from solar works out to be less than half as compared to diesel gen sets.
Best suited for 1-kanal houses, a typical 5-kWp solar kit can produce 20 units of electricity everyday, which is enough to run 10 fans, three laptops, three televisions, one air-conditioner, one refrigerator, 10 CFL lights, 10 LED bulbs and even a microwave oven and a 1-Hp water pump, With a break-even period of three years and four months, rooftop solar is a win-win situation for residents, enabling them to reap its benefits for the next 22 years. Rooftop plants have a life span of about 25 years. The 10-kWp kits, on the other hand, are ideal for 2-kanal houses, nursing homes, hotels and other commercial establishments.
Hailing the launch of Hartek Solar's standardised small-scale solar solutions as a decisive step in tapping the rooftop solar market, Hartek Group Chairman and Managing Director Hartek Singh said, "We are going all out to tap the small-scale solar market by adopting a cluster-based approach to reach out to end consumers. Besides approaching commercial establishments and medical, hotel and restaurant associations, we will also be conducting door-to-door campaigns to draw on the residential category."
Hartek Singh said that addressing the major issue of regular monitoring and maintenance associated with small-scale solar plants so as to ensure operational efficiency, Hartek Solar has also decided to extend services for cleaning modules on a fortnightly or monthly basis, checking the efficiency of solar plants after every three months and servicing the inverters twice a year.
The small-scale solar solutions introduced by Hartek Solar will go a long way in giving a push to rooftop solar installations in Chandigarh, particularly in the residential category which offers immense scope for growth. Pertinently, 1.75 lakh of the 2.15 lakh electricity consumers in Chandigarh are in the domestic category. While shortage of space in the city is a major constraint, the adoption of rooftop solar in the residential category can make all the difference, said Hartek Singh.
Hartek Solar's rooftop solar kits come with an option of a unique remote sensing technology tailor-made for small-scale solar plants. The remote sensing technology has largely remained confined to large rooftop solar installations owing to its non-viability for small-scale solar from the commercial viewpoint. Hartek Solar has now made this technology commercially feasible for small-scale plants as well by linking remote sensing with consumers' Wi-Fi or GPRS SIM card to get alerts on cleaning and maintenance as well as real-time data on energy generation and savings.
Rated among the notable rooftop solar installers in the country by Mercom Capital with a 2 per cent market share and credited withexecuting the city's very first solar project in the commercial category at Chandigarh Technology Park, a 436-kWp project spread over six buildings, Hartek Solar has installed 13.75-MW rooftop projects so far.
Having commissioned 13.75-MW rooftop solar projects under Hartek Power, this rooftop solar business vertical of the Hartek Group has been rated among the notable rooftop solar installers in India with a 2% market share by Mercom Capital Group. Known for fast-track execution of projects and adherence to high-quality standards, Hartek Solar Pvt Ltd develops and provides complete rooftop solutions, right from installation of solar panels and inverters to supply, design, engineering and commissioning. The company is firming up its foothold by coming up with innovative solutions and attractive business models to capitalise on emerging trends. It is going all out to tap the residential, industrial and commercial categories by offering customised solutions.
Based in Chandigarh, the Hartek Group is one of India's fastest growing concerns catering to the power sector through five strategic business units—Power Systems, Rooftop Solar, Power Distribution Products, Fuel Services and Smart Cities/Smart Grids.  An integrated conglomerate contributing immensely to the entire power sector value chain, the Hartek Group also manufactures a complete range of power distribution equipment/solutions catering to the needs of the industry as well as utilities under Hartek India Pvt Ltd. Having a long-standing tie-up with reputed global suppliers like Siemens and Schneider Electric, the Hartek Group has secured more than 3,000 clients since its inception 27 years ago.
Its flagship company, Hartek Power Pvt Ltd, is one of India's most valued Engineering, Procurement and Construction (EPC) companies with expertise in executing high-voltage substation turnkey projects. Held in high esteem for timely execution of projects and high quality standards, Hartek Power provides complete EPC solutions on substations and transmission lines to the industry, independent power producers and utilities. Formerly known as Amtek Energy & Power Pvt Ltd, Hartek Power has been able to create immense value in the T&D value chain, as reflected in its execution of more than 150 high-voltage and extra high-voltage substations and transmission lines. Hartek Power also provides complete solar EPC and turnkey solutions. It has so far connected 1,143 MW of solar power to the grid for leading IPPs.
Taking its rooftop solar business division to the next level to tap the huge opportunities brought by the rapidly growing market for rooftop photovoltaic plants, the Hartek Group had embarked on Hartek Solar Pvt Ltd one year ago.