Chandigarh : An Indian origin Harvard doctor has proposed state-of-the-art genome technology to Punjab government to facilitate cancer treatment for patients in the state.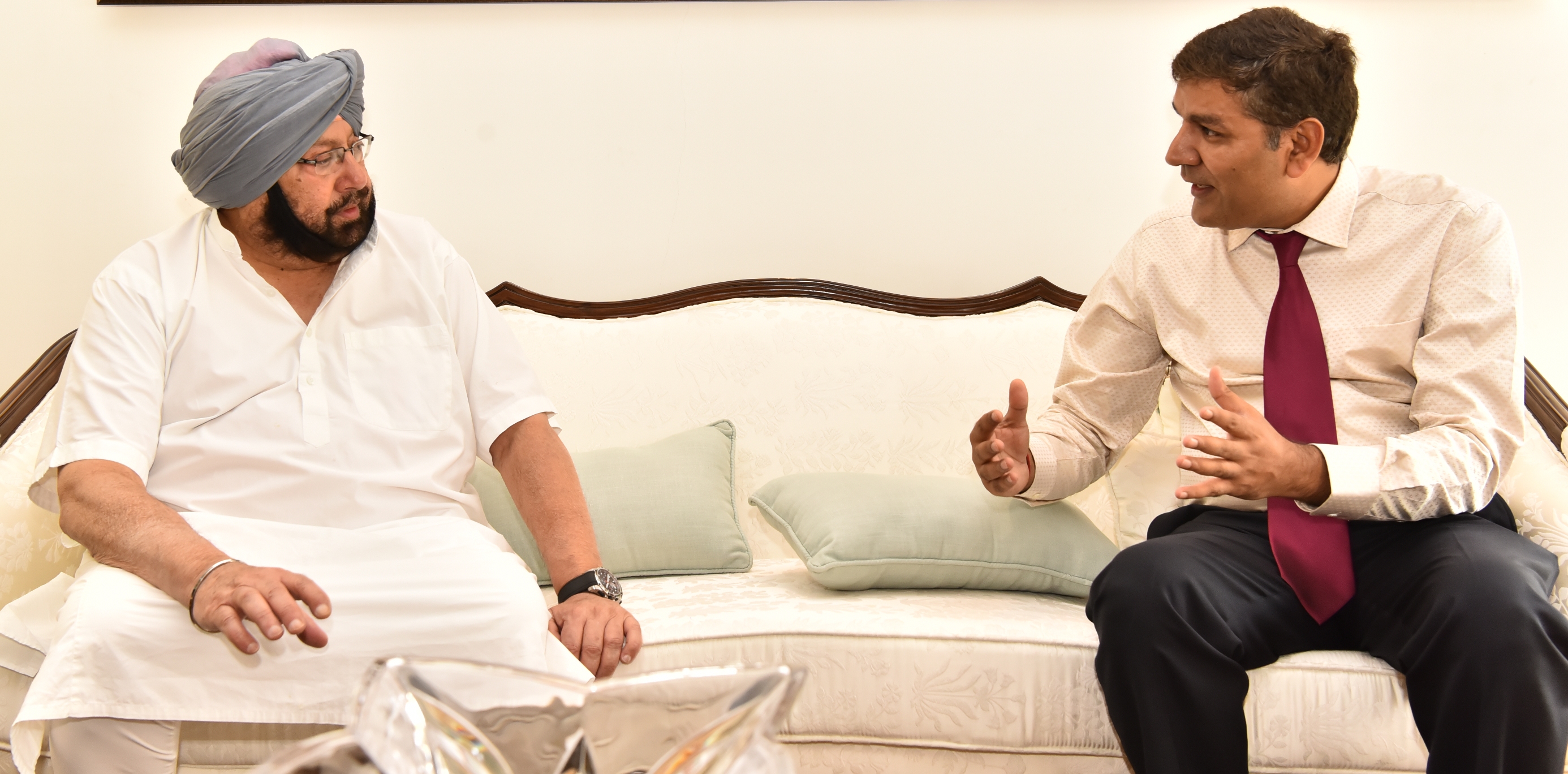 The proposal was put forth by Dr Manoj K. Bhasin, Assistant Professor of Medicine at Harvard Medical School, US, at a meeting here with Chief Minister Captain Amarinder Singh.
Chief Minister assured the medical expert of all support from his government to take the venture forward and directed the Chief Secretary to convene a separate meeting with him to further chalk out a comprehensive plan for its implementation. He also asked the Chief Secretary to involve the state government Medical Colleges at Patiala, Faridkot and Amritsar, besides the Homi Bhabha Cancer Hospital at Sangrur and Advanced Cancer Centre at Bathinda, for the purpose of Genome sampling.
Chief Minister told the CS that the departments of Health and Medical Education and Health & Family Welfare should be involved in the programme to combat the deadly menace of cancer, which was wreaking havoc on the lives of Punjab's people, especially in the state's southern belt.
Chief Minister also gave in principle nod to Dr. Bhasin's proposal to initiate a programme of meditation and yoga for the drug addicts in one of the drug addiction and rehabilitation centres as a pilot project, an official spokesperson disclosed after the meeting. The pilot, to be undertaken through Ayush, could be later replicated in other centres, depending upon its response and success, he added.
During the meeting, Dr. Bhasin apprised the Chief Minister that he was willing to develop the latest genome therapy to treat the patients afflicted with cancer in Punjab, which had probably one of the high incidences of this deadly disease. He said the new therapy was based on the sampling of genome taken from the cancer patient and then characterized, stored and sequenced to ascertain the nature and type of the cancer. The therapy could eventually prove to be quite affordable in cancer treatment, he added.
Dr. Bhaisn also proposed a collaboration between Harvard Medical School and the upcoming Tata Medical Centre in the Medi City in Mullanpur (near New Chandigarh) for the implementation of the genome cancer therapy programme.
Earlier, the Director Health & Family Welfare informed the Chief Minister that the department had already done commendable work in creating registry of cancer patients which would be immensely useful for undertaking genome sampling across the state as proposed by Dr. Bhasin. He said all the three medical colleges in the state had set up their own registries linked with central registry at PGIMER under the auspices of Tata Memorial Centre, Mumbai.