Haryana Government Launches Block Utthaan Programme (BUP) to Transform Rural Communities: First Phase to Cover 22 Underdeveloped Blocks: The Haryana Government is embarking on a transformative journey with the launch of the Block Utthaan Programme (BUP), a comprehensive initiative aimed at revitalizing rural communities across the state. In its first phase, the program will roll out in 22 underdeveloped blocks, with one block selected from each district, commencing in October.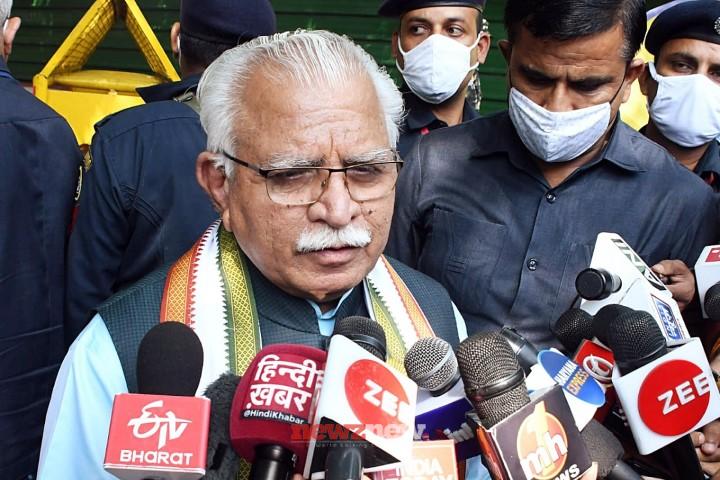 In a meeting to review the implementation of Block Utthan Programme, the Chief Secretary, Mr. Sanjeev Kaushal said that 9 key performance indicators (KPIs) have been identified across various sectors, including agriculture and irrigation, equality and poverty eradication, empowerment, education and skilling, social development, health and nutrition, infrastructure and governance, energy management, and water and sanitation.
Mr. Kaushal directed all offices to submit data against their relevant indicator for all 143 blocks by September 30 for baseline assessment.
He said that the BUP is a bold and ambitious initiative that has the potential to transform rural communities across Haryana. The government is committed to working with local communities and stakeholders to ensure the program's success and that all rural people benefit from its implementation. He stressed the need for timely monitoring and ensure to provide benefits keeping all the aspects in mind.
The Chief Secretary emphasized the need to train individuals at the block level to empower young people with the skills necessary for self-reliance. In line with this objective, efforts will be made to provide regular skill development training. Additionally, a campaign aimed at curbing child marriages will also be initiated as part of agenda.
Mr Kaushal said that the the Block Utthaan Programme is also an institutionalized continuous process, meaning that it is not a one-time initiative. Rather, it is a long-term commitment to improving the lives of rural people. The program will be monitored and evaluated on a regular basis, and adjustments will be made as needed to ensure that it is achieving its desired outcomes.
The Block Utthaan Programme offers a range of incentives to drive development, including Capacity Building, where Block Development Officers and Deputy Commissioners of the most rapidly advancing blocks receive top-notch training from reputable national and international universities. Additionally, Knowledge Sharing involves the best-performing blocks acting as anchor blocks to guide 22 underdeveloped blocks in achieving their specific pledges.
He said that under BUP, the Pledge Aligned Departments and their respective Key Performance Indicators (KPIs) within the Block Utthaan Programme includes:
Agriculture & Irrigation – Aligned with the Agriculture & Farmers Welfare Department, the KPI measures the percentage of area under crop diversification, horticulture, and Direct Seeded Rice (DSR) cultivation.
Education & Skilling – Under the purview of the Department of Higher Education (HE), this pledge focuses on two KPIs: the percentage of youth either in employment/training or engaged in education within the block and the improvement in the overall pass percentage in Class 12th for Government Schools compared to the state average.
Energy Management – The Department of Energy (ENR) oversees this pledge, which assesses the percentage of agricultural pump sets up to 10 HP that are powered by renewable energy sources.
Health & Nutrition – Managed by the Women & Child Development (WCD) Department, this pledge monitors the percentage of Severe Acute Malnourishment (SAM) in children under 6 years of age within the block.
Infrastructure and Governance – Under the Development and Panchayat Department (D&P), this pledge covers various KPIs, including the percentage of Government buildings/premises with internet connection at the Gram Panchayat/Gram Sachivalay, School, Health, and Animal Husbandry level. Additionally, it tracks the total number of houses constructed as part of the Finance & Planning (F&P) initiative.
Among those present in the meeting include Additional Chief Secretary, Development and Panchayats, Sh. Anil Malik, Additional Chief Secretary, Public Health Engineering, Sh. A.K Singh, Commissioner and Secretary, Women and Child Development, Mrs. P. Amneet, Director General, Development and Panchayats, Mr. D.K. Badhara, Special Secretary, Human Resources, Mr. Aditya Dahiya and other senior officers.