Haryana wins prestigious Haryana Gold Award at TIOL Awards 2023: The Haryana Government, under the dynamic leadership of Chief Minister Sh. Manohar Lal has achieved yet another remarkable milestone by securing the coveted first prize in the "Reformist State" category at the TIOL Awards 2023.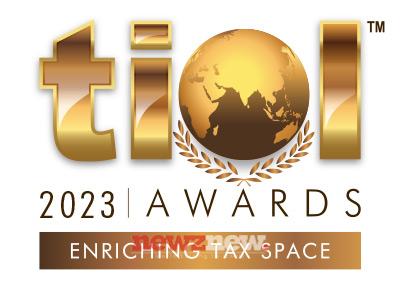 This recognition underscores Haryana's unwavering commitment to fostering positive change and innovation within its governance framework.
Haryana has emerged as the Gold Award winner, showcasing its exceptional efforts in the realm of governance reform. Following Haryana, Maharashtra won the Silver Award, while Odisha, Gujarat, and Madhya Pradesh were acknowledged with the prestigious Jury Award. The awards ceremony is scheduled to take place on October 4-5, 2023, at the Taj Palace in New Delhi. During this event, all winners will be honoured and celebrated for their outstanding contributions.
The TIOL Awards 2023 encompass nine distinct categories, recognizing excellence in areas such as non-salaried taxpayers, MSMEs, corporates, tax technology service providers, economic journalists and columnists, tax commissioners, institutional game changers, and reformist state governments. These accolades are bestowed based on a rigorous evaluation process carried out by a distinguished jury panel, which comprises retired officers from esteemed positions, including former Chief Justices, former High Court judges, and retired Revenue Secretaries.
Haryana's achievements in the realm of governance reform have been driven by Chief Minister Sh. Manohar Lal's visionary leadership. The state has been actively pursuing transformative initiatives aimed at improving administrative efficiency through the integration of e-services and technology. By digitizing government services and implementing state-of-the-art monitoring mechanisms, Haryana has streamlined the delivery of its schemes, ensuring that the benefits reach the intended beneficiaries directly.
The Haryana Gold Award at the TIOL Awards 2023 not only recognizes the state's dedication to reform but also highlights its innovation-driven approach towards governance. This accolade serves as a testament to Haryana's relentless pursuit of excellence in the field of public administration. Besides this, the Manohar Lal-led government has adopted technology to implement and monitor the schemes and has made the services online so that the benefits of the schemes reach the beneficiaries directly.