Haryana's Business-Friendly Move: 27 Services on Fast-Track for Industrialists : Entrepreneurs and Industrialists in Haryana can now avail 27 services related to building plans, certificates, permissions, and property transactions provided by the Haryana State Industrial and Infrastructure Development Corporation (HSIIDC) in a time-bound manner.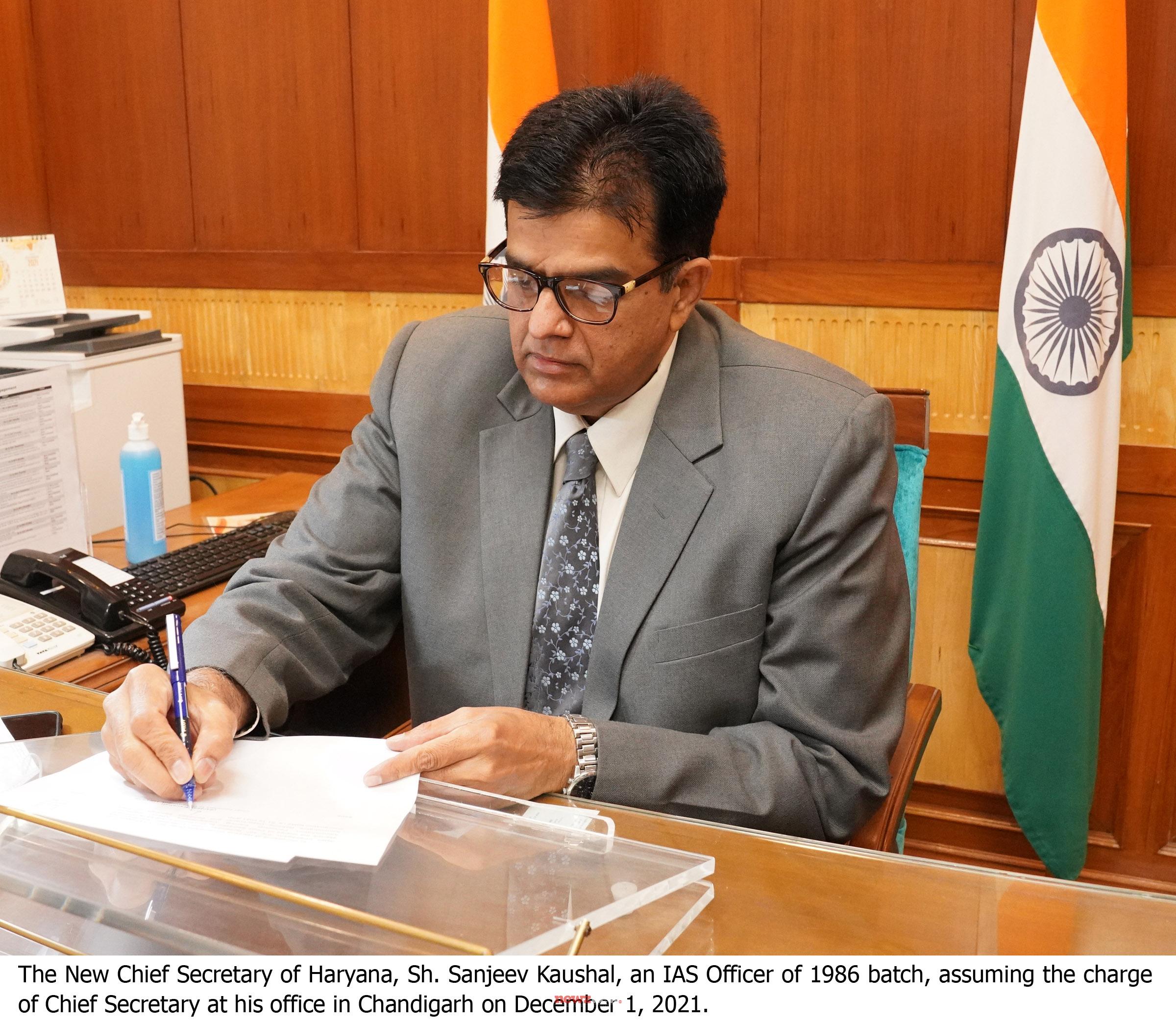 The Chief Secretary, Mr. Sanjeev Kaushal has issued a notification under the Haryana Right to Service Act (RTSA) today to ensure expeditious service delivery and promote transparency and accountability.
The RTSA provides a mechanism for citizens to file complaints against any department that fails to provide services within the stipulated timeframe. This initiative is a significant step towards improving the ease of doing business in Haryana and supporting the growth of the state's economy.
Each service under this ambit is accompanied by a specific timeframe. Now, the approval of building plans for industrial or residential purposes takes 15 days, while commercial plans take 30 days. Completion/occupation certificates for buildings are issued within 15 days. Other services, such as No Objection Certificates, conveyance deeds, and No due certificates, are expedited in 20, 15, and 15 days, respectively.
Plot transfers, whether through sale or uncontested transfers  will be done in 30 and 45 days, respectively. Permissions for mortgage and attested copies of documents are efficiently provided within 30 and 3 days, respectively. Changes in ownership (other than death cases), demarcation of plots, and issuance of Plinth level certificates will take 30, 5, and 7 days, respectively.
Water and sewerage connections will be given within 15 days, while the allotment of land or shed in the IE/IDA will take 60 days. Permissions for installing communication and connectivity infrastructure will be given within 45 days. Physical possession of plots and extensions for project implementation completion will take 7 and 14 days, respectively.
The time limit for issuance of project completion certificates and change of name-related services has been set at 30 and 14 days, respectively. The time limit for alterations in constitution, plot changes, plot surrenders, and plot bifurcations is 30 days each.
The time limit for leasing or renting of plots and changes in project status is 14 days each. Lastly, the time limit for the speedy repair of potholes on roads is 10 days.
Each service is handled by a designated officer who is responsible for processing applications and ensuring adherence to the stipulated time limits. In the event that a service is not provided within the specified timeframe, individuals have the right to file a grievance with the First Grievances Redressal Authority. Should concerns remain unresolved, the Second Grievances Redressal Authority is available to facilitate further action and resolution.