'Hater' song receives massive response, more than 6 lakh views on YouTube: Punjabi Song 'Hater' sung by Rohit Parati has received a massive response from the audience.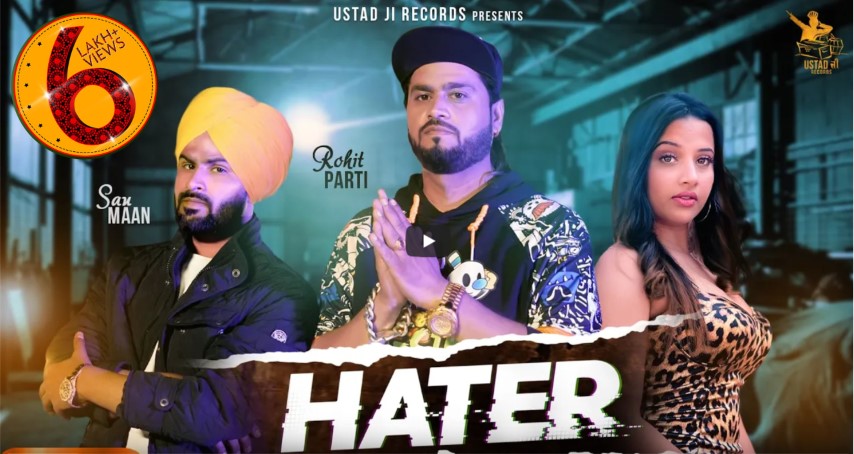 Hater received a good response within 2 days of its release, so far over 6 lakh people have watched this song on YouTube.
Released by Ustad Ji Records, the song is sung by Rohit Parti and Sau Maan.  Sau Maan has also written this song. This is the first ever song released by Ustad Ji Records. Singer Rohit's first song 'Shehar Chandigarh' was also well liked by the people.
Talking about the support he got for his second song, Rohit said, "I am very happy that the public has liked my song." I have always had the support and love of people, no matter what work I do.
Rohit said that my song 'Hater' is getting full support not only from India but also from people living in foreign countries and everyone has liked this song very much.  He said that we will soon bring a new project for our audience.