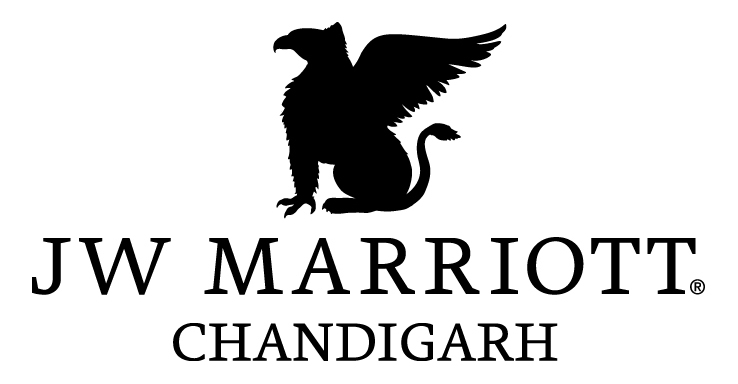 NewZNew (Chandigarh) : JW Marriott Chandigarh's lavish wedding fair, "Shehnaai 2015" ended with an illustrious evening of glamour and glitz with a premium fashion show based on Designer Mandira Wirk's bridal collection-Haute Couture. The fashion show was a part of the wedding fair "Shehnaai 2015", which was hosted in JW Marriott Chandigarh's premises.
Mandira Wirk described her collection as timeless, very feminine, romantic and experimental. The couture line focussed on reviving old traditional embroidery combining it with western cuts for the modern brides. The collection explored a palette of colours which basically focussed on myriad hues of red and gold.
She said, "Gone are the days when the coy bride wore only red and pink. There is a constant demand for something new. As a designer I want to create timeless pieces as most of the women want to buy clothes that can be worn on other occasions apart from their wedding. Layers, silhouettes are in this season and my work that you will see will comprise of a lot of experimentation done with them". She added that she has not met any bride who wants to experiment with colour and try a bold look with whites or blacks. She said that. "Jackets are very classy and can be paired with Indian and Western both. In the coming times people will see a lot of pairing done with jackets," she added.
The fashion show curated by JW Marriott Chandigarh pushed the envelope for designer bridal wear.  Famous models like Carol Gracias, Kanishtha Dhankar, Erika Pacakard, Aanchal Oberoi and many more sashayed down the ramp and displayed rich fusion bridal wear by the well-known designer.
The wedding fair, 'Shehnaai' which was spread over two days witnessed a grand response from tricity residents. During the wedding fair, celebrity designer Neeta Lulla also gave a sneak peek into her couture which she will present at Lakme Fashion Week.
The Hotel which is tricity's most favoured wedding venue brought together the finest vendors in wedding and event management industry to create an alliance of premium, personalized and opulent wedding services. Shehnaai 2015, the two day wedding extravaganza showcased splendid bridal designer wear by Mandira Wirk and Neeta Lulla. Other associations for the wedding fair included  inspiring wedding themes by The Wedding Umbrella; luxury car participation by Mercedes, Punjab Motors and Porsche; wedding trousseau by Babi's; exclusive jewellery by Talwar Jewellers and Zaira Diamonds; delectable menu ideas by Master Chefs of JW Marriott Chandigarh; wedding photography and videography works by Gurudev Photography; latest hair, make-up and styling trends by Looks Salon, Toni & Guy and Headmasters; travel and tour solutions by Jhajj Travels, sound, DJ and artist management by Soundtree; Hamper Studio and confectionery trends by Chandigarh Baking Company; real-estate trends by Waves Estate and pre-wedding rejuvenation packages by Quan Spa.
The Hotel has also come up with innovative hampers for weddings gifting which was announced during the event. The hotel shall also be sponsoring the honeymoon for the couples, who booked wedding anytime during 22nd and 23rd August, 2015.  Shehnaai 2015 ensured that Tricity's couples stay abreast of all hottest wedding trends.
Punjab Motors, the new dealership for Mercedes Benz in Punjab and Chandigarh, exhibited a unique concept for the city by getting a new CLA painted live. The concept #artonwheels, was to bring together Fashion and Chandigarh in a simple yet modern design. The new Mercedes CLA was already a head turner and with this beautiful design on the car its bound to add to its style statement. Punjab Motors with unique activities like this and services like free pick and drop and overnight services has been ranked the best debut dealership in India in 2014 and is in the top 5 dealerships in the country for Sales and Services customer satisfaction.
Read More :