Havells Lloyd Chandigarh Golf League 2023 set to tees off on September 26: The Havells Lloyd Chandigarh Golf League in association with Trident Hills Panchkula is all set to tee off on September 26, here at the nursery of Indian golf, the Chandigarh Golf Club.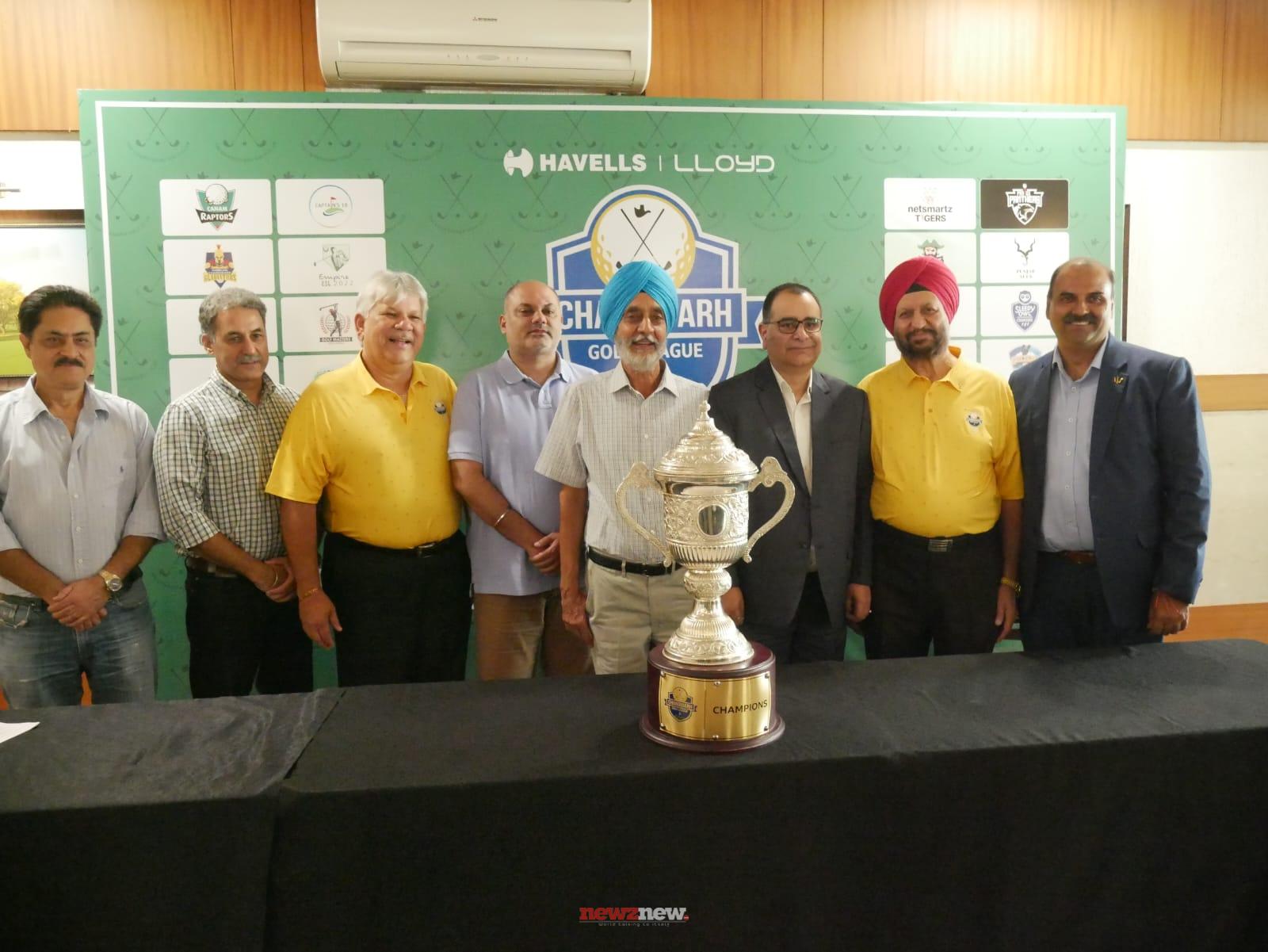 The four-week extravaganza will see as many 21 teams & 378 players compete in a league-cum-knock out format with 18 players representing each side. Each team was given 10 owner's picks with the balance picked from the player pool during the Player Auction held on August 18.
The league, headlined by India's leading Fast Moving Electrical Goods (FMEG) Company, Havells India Limited, will see the 21 teams split in 3 groups in the round robin stage with each team playing all others in their group. The top twelve teams will qualify for the Super 12 knock out stage which will played in the third week of October.
The top four teams will get a bye into the quarter final with the balance four joining them through a knockout Super 12 pre quarter final. All matches will be played in both, the morning & afternoon sessions starting 8:00 am. The total prize money is worth INR 28 Lacs for the teams with the winning team taking home INR 12 Lacs.
Trident Hills Panchkula have come onboard, as the associate sponsor while BMW Krishna Automobiles is the Automobile Partner. City based Alchemist Hospital is the Health Partner for the event while InCred Wealth is the wealth partner. Renowned international Assurance, Tax & Advisory firm, Grant Thornton is the Official Scorekeeper. The club is also organising a Shingles Disease Awareness Program on all match days.
Addressing the media, Col. HS Chahal, President, Chandigarh Golf Club said, "We are delighted to host the second edition of Chandigarh Golf League. Last year's inaugural event was a huge success and it is the first time in any league that all 20 teams have repeated. We are delighted to welcome Havells as our long-term partner for the Chandigarh Golf League. Their support not only enhances the stature of the league but also ensures that we can continue nurturing golfing talent in the region. Together, we aim to create a legacy in the world of golf."
Speaking about the association, Mr. Ravinder Mantoo (BU Head, Gr.Punjab) said, "Havells has always been supportive of sports and promoting young talent for the future. Our association with the Chandigarh Golf League is a testament to this commitment. We believe in empowering aspiring athletes and providing them with the platform they deserve"
Mr. Brandon de Souza, Tournament Director remarked, "Franchise golf has taken off across the country in a huge way and it is here to stay. We have seen successful editions conducted across the country starting with Kolkata, Gurgaon, Hyderabad, Mumbai and even tier two cities like Lucknow & Jamshedpur. Chandigarh has shown