Haye Yeh Aag Woow Web Series (2022) Full Episode: Watch Online: Haye Yeh Aag is a Hindi web series released by Woow app. The series features Pallavi Debnath, Sourav Jain, and Rakesh in the lead roles. Watch all the latest episodes of Haye Yeh Aag web series online on the Woow app.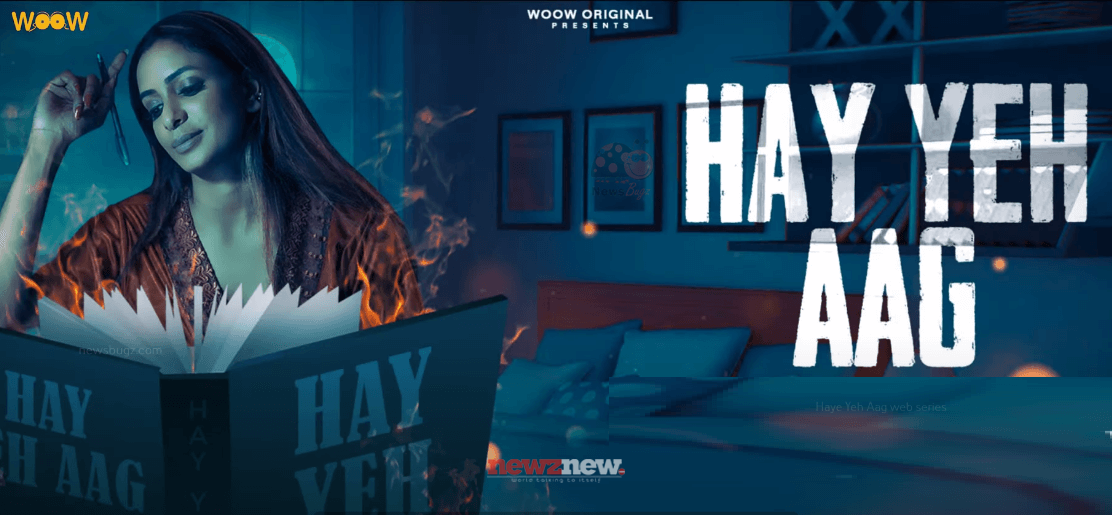 It is scheduled to be released on 16th July 2022. Pallavi Debnath was seen in Latke Pe Jhatka, Mami No 1, Choodiwala (Ullu), Thappa, AC ki Taisi and more.
Directed by Satti Bhairupa, the story of the series was written by Mandy Bhullar. The series revolves woman author who pens her story and releases a book in the name of "Haye Yeh Aag".
Haye Yeh Aag Woow Web Series (2022) Cast
Haye Yeh Aag web series cast list,
Pallavi Debnath as Roshni
Sourav Jain
Rakesh
Haye Yeh Aag Woow Web Series (2022) Episodes
Haye Yeh Aag web series has three episodes,
Episode 1
Episode 2
Episode 3
Haye Yeh Aag Web Series Full Details
Check out the complete details of Haye Yeh Aag woow web series 2022,
Series Name: Haye Yeh Aag (2022)
Season: 1
Part: 1
Type: Web Series
Online Video Platform: WOOW
Language: Hindi
Release Date: July 16, 2022