Many private and public sector, banks like State Bank of India, ICICI Bank, has reduced interest rates on home loans in the month of May. In such a situation, those people who are paying EMIs on loans or are making new loans, it is necessary for them to know which bank is giving loan at the rate of interest at what rates according to the new rates.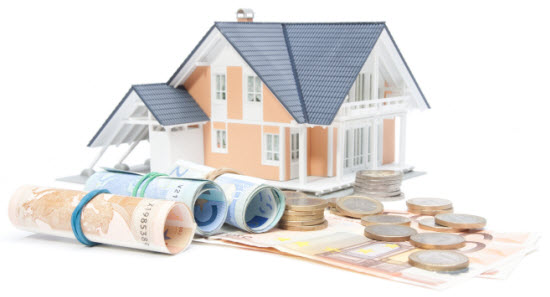 Actually, the government is trying to provide housing to more and more people as soon as possible, the initiative of transforming the 'dream' of the Affordable Housing Government into reality is also the reduction of loans by banks from 15 to 30 basis points. Explain here that a Basis Point (BPS) equals one-hundredths of one percent i.e. 1 BPS = 0.01% Under the new scheme of the government, a home loan of less than Rs 30 lakh will fall under the category of cheap houses.
These are the points of the Home Loan Eligibility
Here, we will tell you what to do to get a home loan –
1. A person can get 60 times his gross income of gross income per month.
2. If the person has taken any other loan or EMI which is currently operational, then the bank giving loan also considers it, as well as remaining savings, are also considered after the total deduction.
3. If a person's credit score is bad or is failing to pay by him, then the bank can refuse to lend.
4. The person can increase the eligibility for the loan by choosing a loan for a longer duration.
5. The person who is employed in the salaried and personal business has different eligibility for taking a loan.
SBI Home Loan @ 8.35%: Country's largest bank, State Bank of India (SBI) has cut interest rates on housing loans of up to 0.25 percent. The country's largest bank is at the forefront of Home loan's market and its share is 26 percent. Interest rates of less than Rs 30 lakh have been reduced by 0.25% and it has come down to 8.35%, whereas interest rates of more than Rs 30 lakh have been reduced by 0.10%. Customers eligible under the Prime Minister's Housing Scheme can also take an interest-subsidy of Rs 2.67 lakh. New women customers will now get housing loans at 8.35 percent rate under this scheme.
ICICI Home Loan @ 8.35%: Private sector's largest bank ICICI has also reduced interest rates for home loans of less than Rs 30 lakh. ICICI Bank had announced a reduction in interest rates by 0.30 percent on loans up to Rs 30 lakh. Under this, loans to salaried women will be 8.35 percent and for other jobs, 8.4 percent interest will be available.
Indiabulls Home Loan@ 8.35%: Women will now get a loan of up to Rs 30 lakh at 8.35% interest whereas others will be 8.40%. New interest rates will be 8.50 percent for all customers, while the loan of Rs 75 lakh will be available at 8.55 percent interest. New rates have come into effect from May 15.
Axis Bank Home Loan @ 8.35%: May 16, new home loan rates of Axis Bank have been implemented. With the reduction of 30 basis points, the bank is giving loans at 8.35 percent. The interest rate for self-employed has been kept at 8.4 percent. (Based on input from various agencies)