To roll out the programme across branches in Punjab
NewZNew (Ludhiana) : HDFC Bank Ltd., today launched its Secure Banking programme at Ludhiana in Punjab. The initiative is part of HDFC Bank's ongoing endeavour to create customer awareness about safe banking practices.
The programme will be rolled out across all 114 branches in the state to educate customers and create awareness among general public.
At a function organized in the city, the initiative was launched by Mr.Jatinder Gupta, Zonal Head – Punjab, HDFC Bank,in the presence of other senior HDFC Bank officials.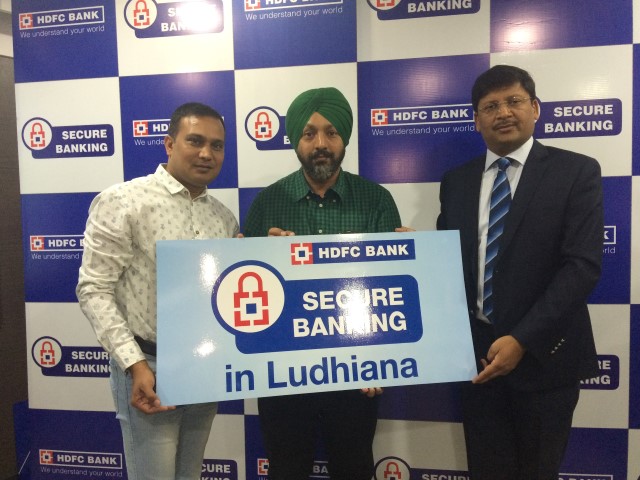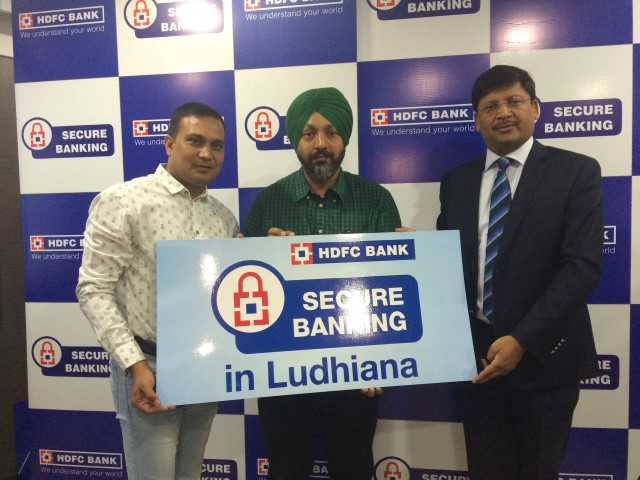 The 'Secure Banking' initiative comprises a series of workshops, which educate customers through presentations, on matters they need to be careful about, while conducting banking transactions. This includes using netbanking, mobile apps, transacting at ATMs; using debit or credit cards at POS terminals, merchant outlets, and online banking.
These workshops are also open to the general public. Both customers and non-customers are welcome to attend the series of workshops, which will be conducted at various branches across India on a regular basis.
In addition to the branches, various other channels like ATM screens, mobile banking app, and the HDFC Bank website will be used to spread awareness about Secure Banking.
"Banking in India has made tremendous progress in the last two decades and it continues to evolve further. With the advent of technology, customers need to be educated on possible frauds they can fall prey to. An alert and well-informed customer is less likely to inadvertently disclose personal banking details. Through this simple presentation, which educates customers about the dos and don'ts they must follow while using these platforms with the help of real-life examples and case studies, we hope to create greater awareness of safe banking practices among general public," says Mr. Jatinder Gupta Zonal Head – Punjab, HDFC Bank.
Key takeaways from the Secure Banking Workshop
Do not share PIN or passwords with anyone.
Keep your bank informed whenever you change your address, contact number or email ID.
Keep all ID address proofs and personal credentials in a secure place.
Always save your regional phone banking number on your contacts list, which will help in case of emergencies where your card is lost or stolen or you get an unexpected transaction alert. In (State) you can call (local Phone Banking Number) to reach HDFC Bank's Phone Banking.
If you lose your credit or debit card, inform your bank immediately via Phonebanking
If you find your mobile number inactive or are unable to make any calls, please contact your telecom service provider immediately to understand the reason.
Never ignore alerts and statements sent from your banks
Do not sign on blank cheques and hand them over to anyone claiming to be from the bank or any other organization. Always fill in the date, the name of the receiver and the amount before signing the cheque
Never take help from strangers at ATM or Branch cash counter for counting the notes
Download Mobile Banking apps from official app stores only
Do not conduct banking transactions from your mobile, tablet, laptop, when it is connected to public Wi-Fi, which is open and therefore unsecured