HDFC Bank opens ATM at Kedarnath Temple: HDFC Bank Ltd.today announced the launch of its ATM in Kedarnath Temple premises, becoming the first bank in the country do so.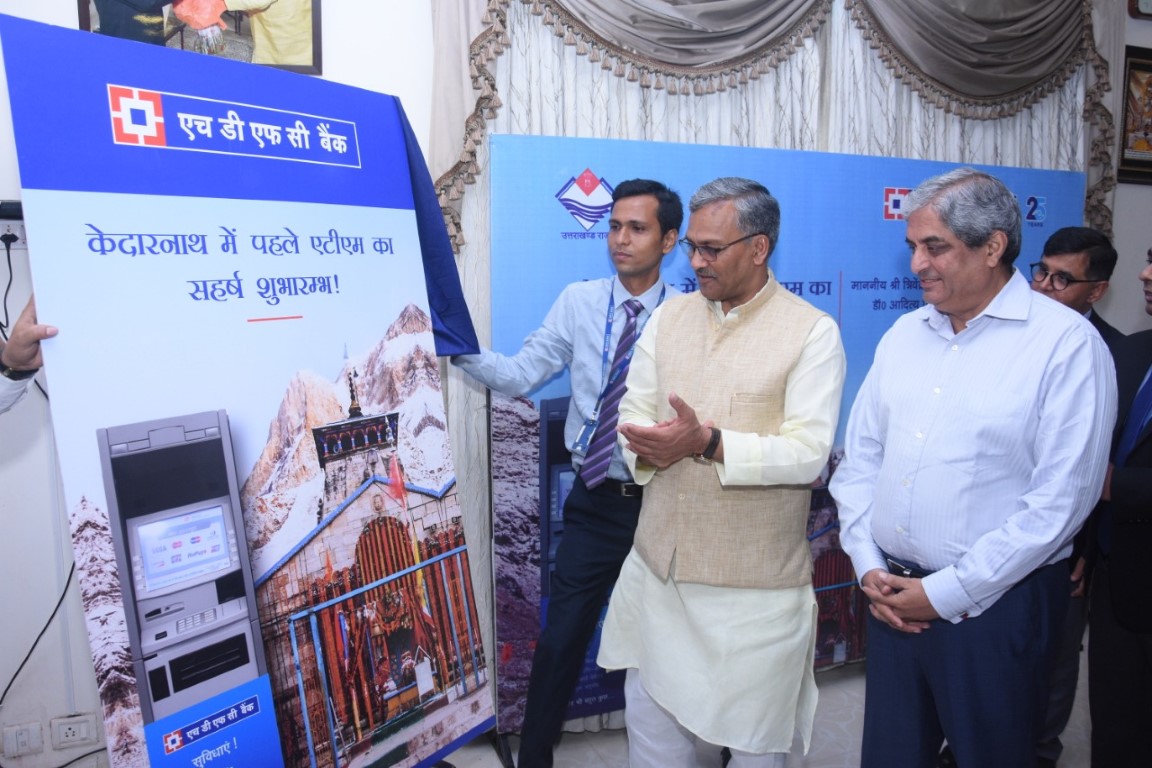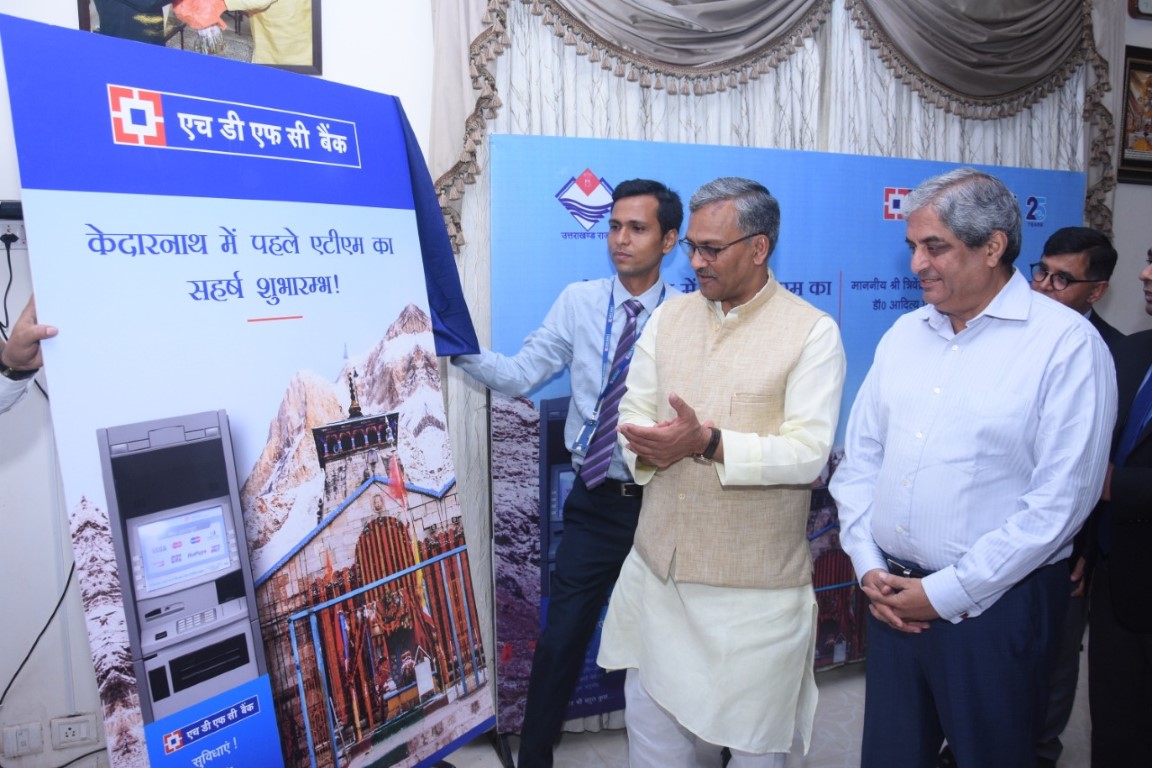 Located at a height of 11,755 feet above sea level, this is the bank's highest ATM in the country. It is also the only ATM within a 24-km radius of the temple.
The ATM will provide over 15 different types of services to over 35,000 devotees every day as well as the local populace. In addition to cash withdrawal, these services include payment of bills, credit card dues, and availing instant loans. The ATM will also allow customers to deposit funds, operating almost like a branch in this difficult terrain.
The ATM was inaugurated remotely by Shri Trivendra Singh Rawat, Hon'ble Chief Minister of Uttarakhand in the presence of Mr. Aditya Puri, MD, HDFC Bank.
A shrine dedicated to Lord Shiva, Kedarnath Temple is located in the Garhwal Himalayan Range. It is not directly accessible by road. Reaching the temple involves a challenging16 km uphill trek from Gaurikund.Given the geographical challenges, the ATM uses satellite connectivity to provide all-weather services.
Due to inclement weather, the shrine is open to devotees only between the months of April and November. In 2018, approximately 7.32 lakh visitors made the pilgrimage with the highest daily footfall recorded at 36,000.
"It is deeply satisfying to set up an ATM here and be of service to scores of people," said Mr. Kumar Sanjeev, Branch Banking Head, HDFC Bank, speaking about the milestone."At HDFC Bank, this initiative reiterates our commitment to make it convenient for people to bank with us by extending our and services to the remotest and geographically challenging areas of the country, such as this."
With this launch, the Bank now has 88 ATMs in the state.
Services offered at the ATM:
Cash withdrawal

Balance enquiry

Request for mini-statements

Changing ATM PIN

Generating ATM PIN through Green PIN

Making Credit Card payments

Instant Loans to Customers

Ordering Cheque book / account statement

Prepaid mobile recharge

Transferring funds between accounts linked to the same ATM / Debit Card

Paying Utility bills

Enquiring about cheque status

Requesting for IPIN (Netbanking PIN)

Registering for Mobile Banking

Updating the Mobile Number

Cardless Cash Withdrawal