I S Dev Samaj School students stage street play on 'Water Conservation: To make people aware about the serious problem of water shortage being faced by India, the NSS Unit of I S Dev Samaj Senior Secondary School, Sector-21-C, Chandigarh, presented a street play(Nukkad Natak), in Sector- 17 Plaza, on water conservation.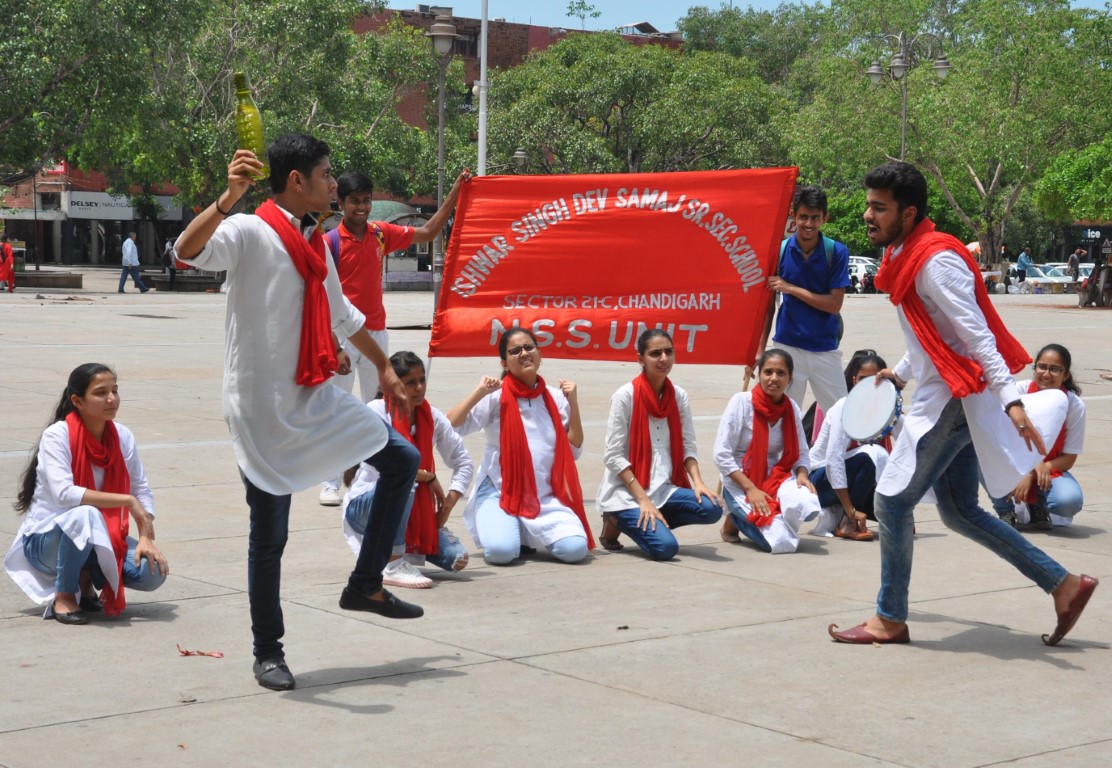 The play 'Jal hai to jeevan hai', attracted a lot of attention of bystanders and members of the public who were visiting Sec 17 Plaza.  
The young actors through their roles showed how the future would look like if water was not used judiciously.
The student theater artists' presented the play enthusiastically, and talked about the misuse of water by people, the need for water conservation etc. In the play, they urged the public to make wise use of water and conserve it for future generations.
Principal Loveleen Bedi and  Chief Coordinator Sabeeha Dhillon appreciated the students' efforts.