NewZNew (Mumbai) : Headline! WWE Superstar John Cena will Not Come India Due to Shoulder Injury #nevergiveup : Now The News is Coming From World Wrestling Entertainment WWE, on January 15 & 16 WWE Live Event is Booked for India, WWE Live Event in New Delhi is The Biggest Live Event in India, Tickets Booked, Wrestlers are ready but a Big News Come as Headline, WWE Face John Cena Battled out from The Live Event in India, thats a Shocking News, Cena is the Most Popular and Loved name in WWE History.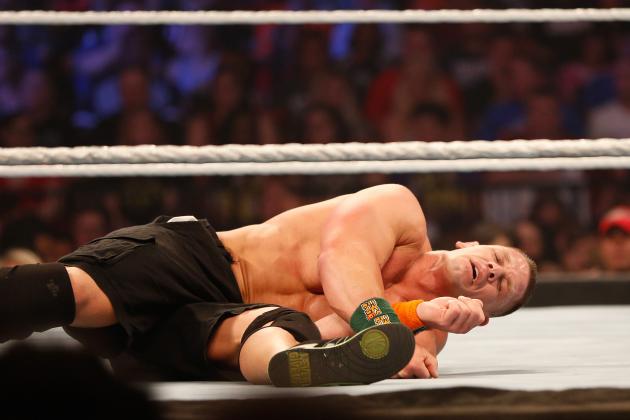 WWE Superstar John Cena will Not Come India
John Cena Suffered from a Shoulder Injury, On 30 December 2015, While John Cena Taking Alberto Del Rio and got injured, recently on 7 January 2016, he Tweeted that he Got an Shoulder Injury and headed to Birmingham fro the Treatment, After that WWE Officials Came Out with an Announcement to make they Stated that "For the WWE LIVE tour in New Delhi at the Indira Gandhi Indoor Stadium on Friday, January 15 and Saturday, January 16, replacing John Cena is WWE World Heavyweight Champion Roman Reigns."
The Injury is So Critical That Affected the Schedule in India and Also for Wrestlemania 32, Thats a Big Mind Blowing News for The WWE Indian Fans, the Tickets were Booked and at The Last time The absense of John Cena will be Missed in The Event.