Heavy rain on Monday morning causes flood like situation in Chandigarh, Mohali, Panchkula and surrounding areas. There was a flood-like situation in several areas owing to waterlogging. Roads and roundabouts turned into virtual rivers. Vehicular traffic was badly hit as several vehicles broke down on flooded roads.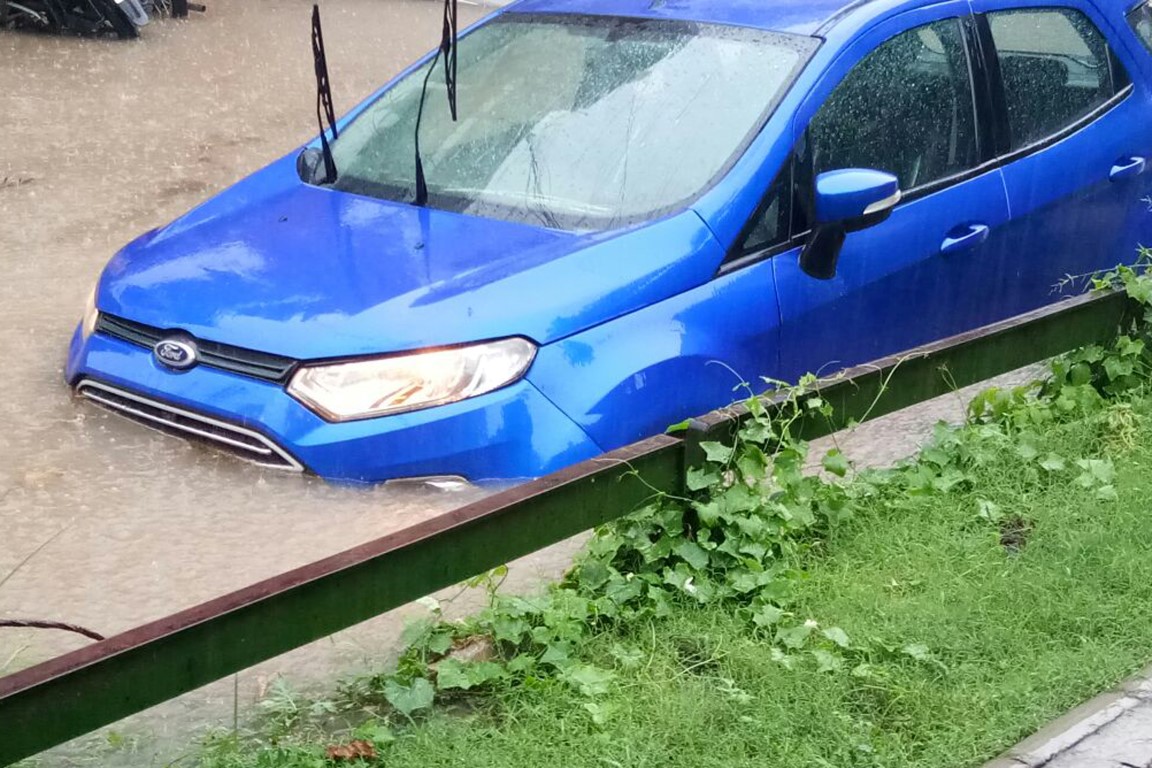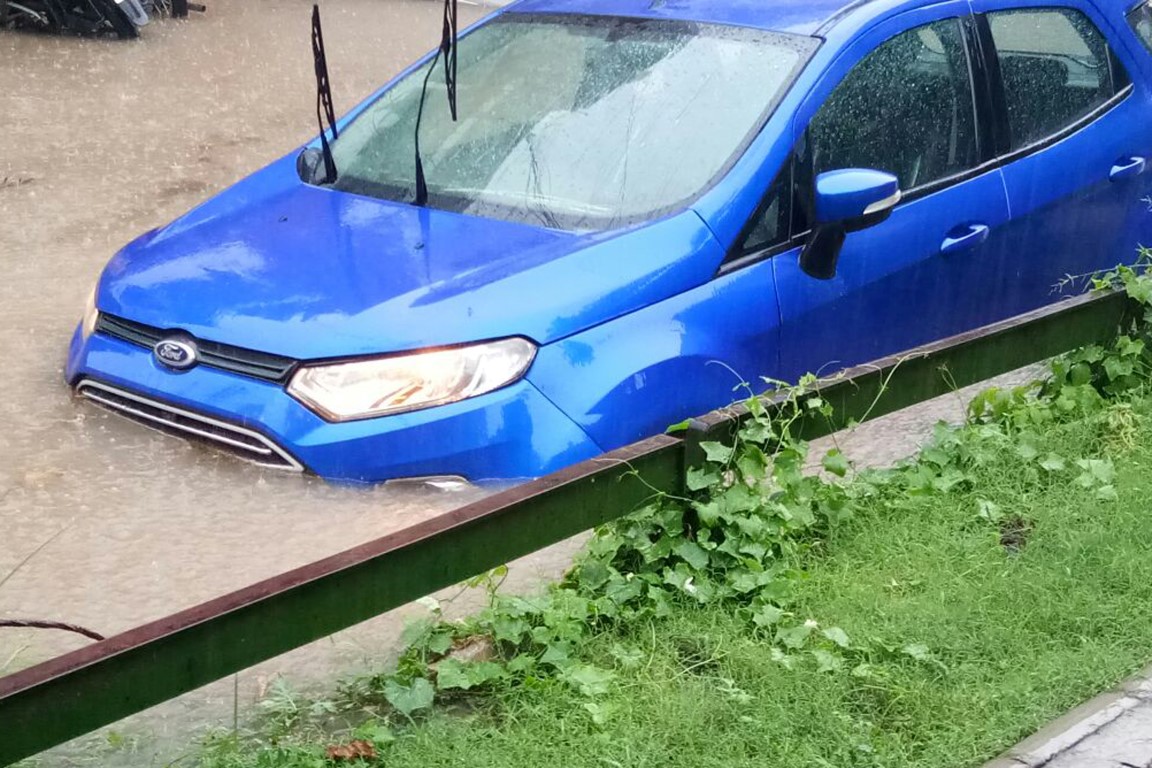 Vehicles could be seen submerged in water at most places in the tricity. At places the vehicles broke down, causing further traffic snarls. People could be seen wading in knee-deep water and pushing the vehicles to a side. Long queues of vehicles could be seen at most lightpoints and roundabouts. Traffic crawled on Madhya Marg, railway light point, transport lights, Housing Board light point and other areas.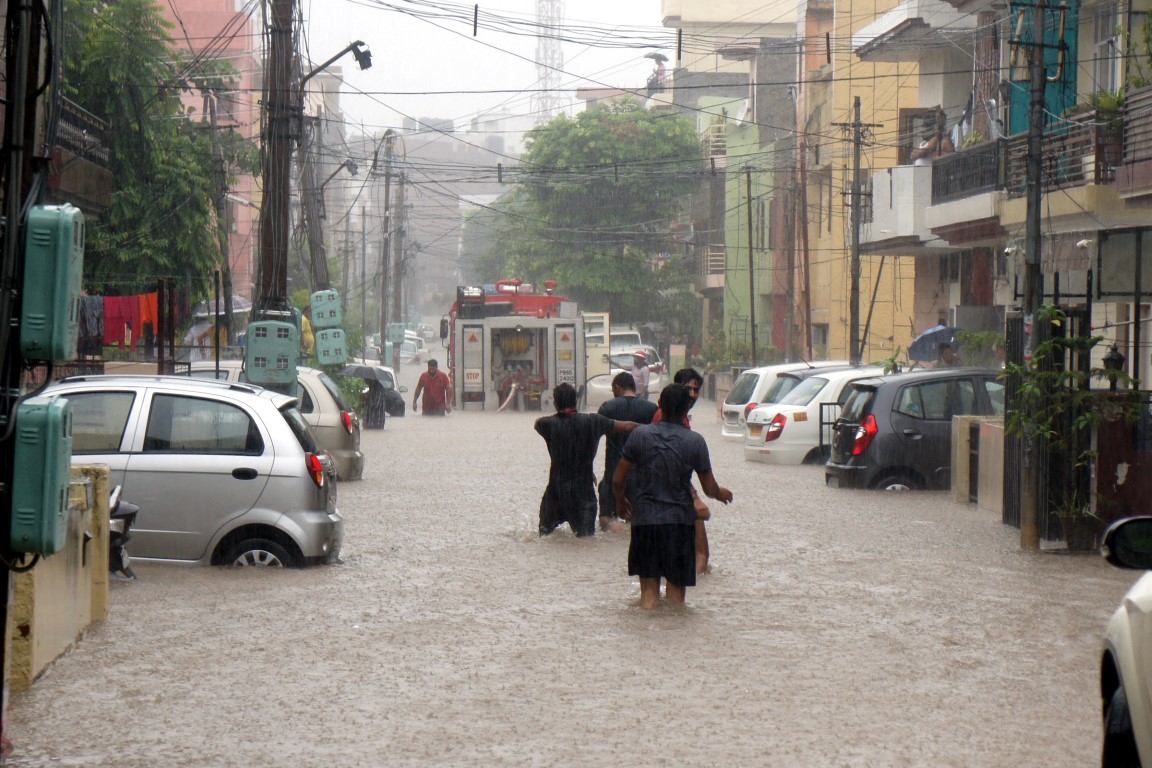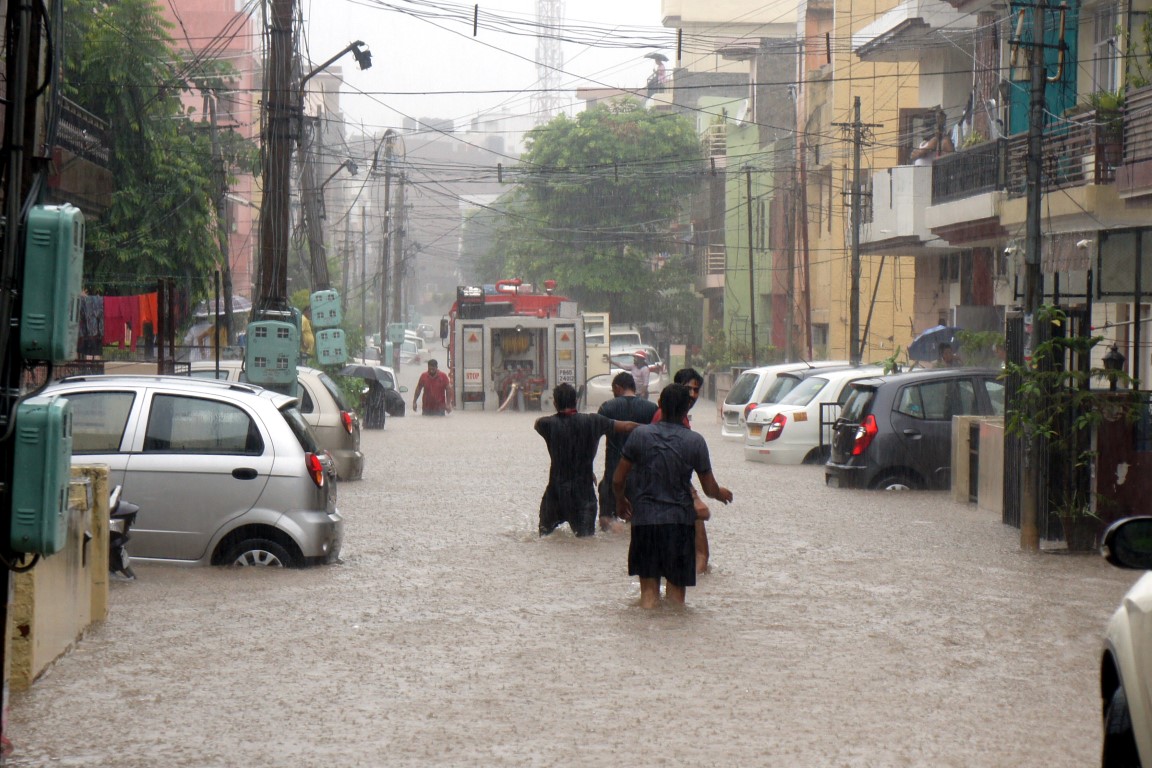 The condition of some roads was such that the traffic police diverted traffic to alternative routes. Vehicles were unable to cross the road underbridge in the Industrial Area due to the water that had accumulated.
In Mohali, Zirakpur, Dera Bassi, there was traffic jam for more than one hour and long queues of vehicles were seen on Airport road, phase-7,9,10, 11 and 3 B1 and 2.
Once again waterlogging exposed all tall claims of the tricity local bodies of making elaborate arrangements ahead of the monsoon.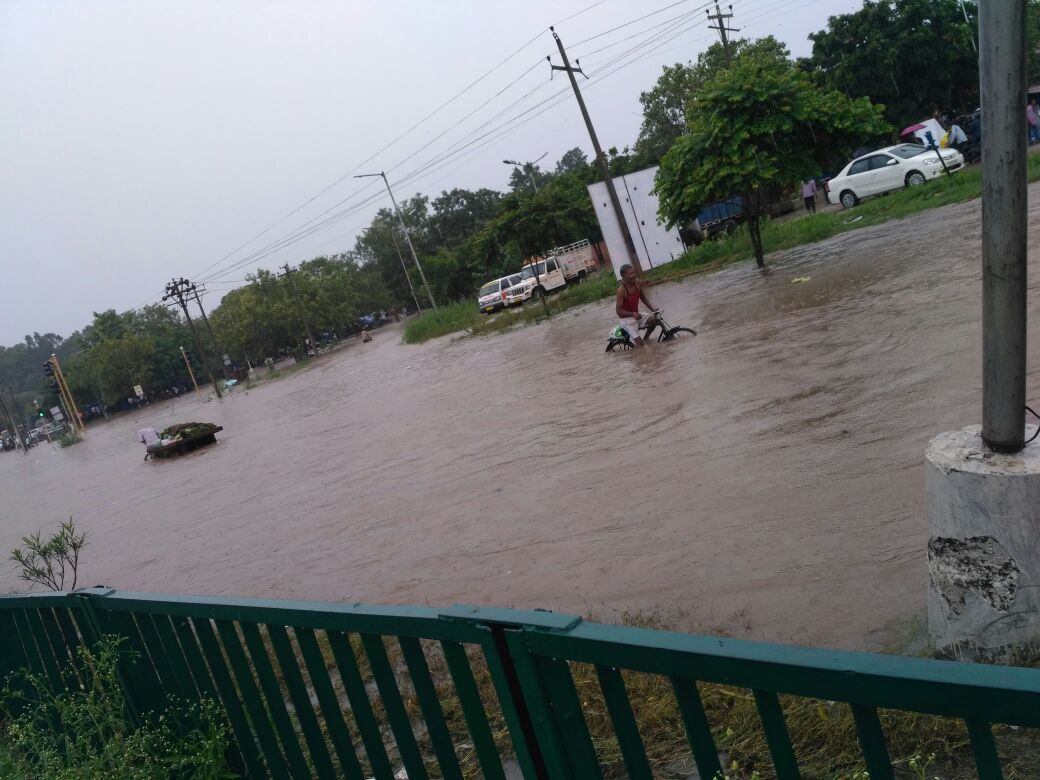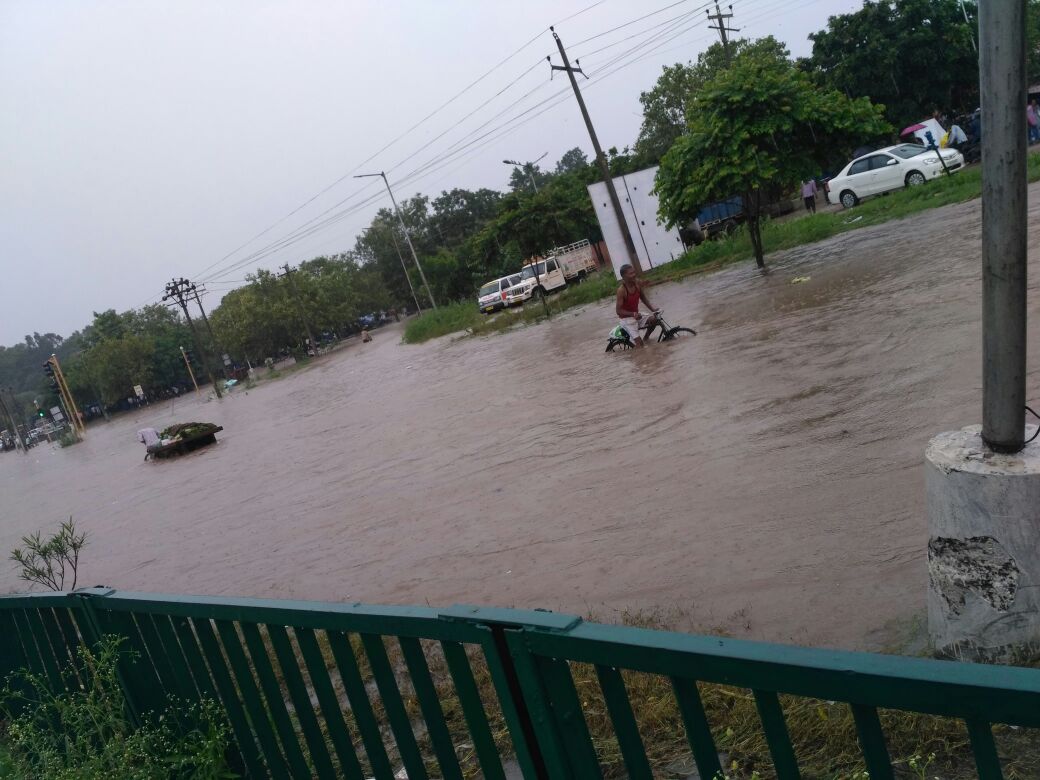 The meteorological department said a total 18.8mm was recorded till 8:30 am. This year on 20 August the city had received the highest rainfall of 53.1 mm rainfall equivalent to 5 cm. The officials said that the weather will stay like this for a couple of days more. Till now the city has received a total of 492.7 mm rainfall but should have received a total of 670 mm. The officials said that with the amount of rainfall on Monday the deficit of 135 mm rainfall will be covered.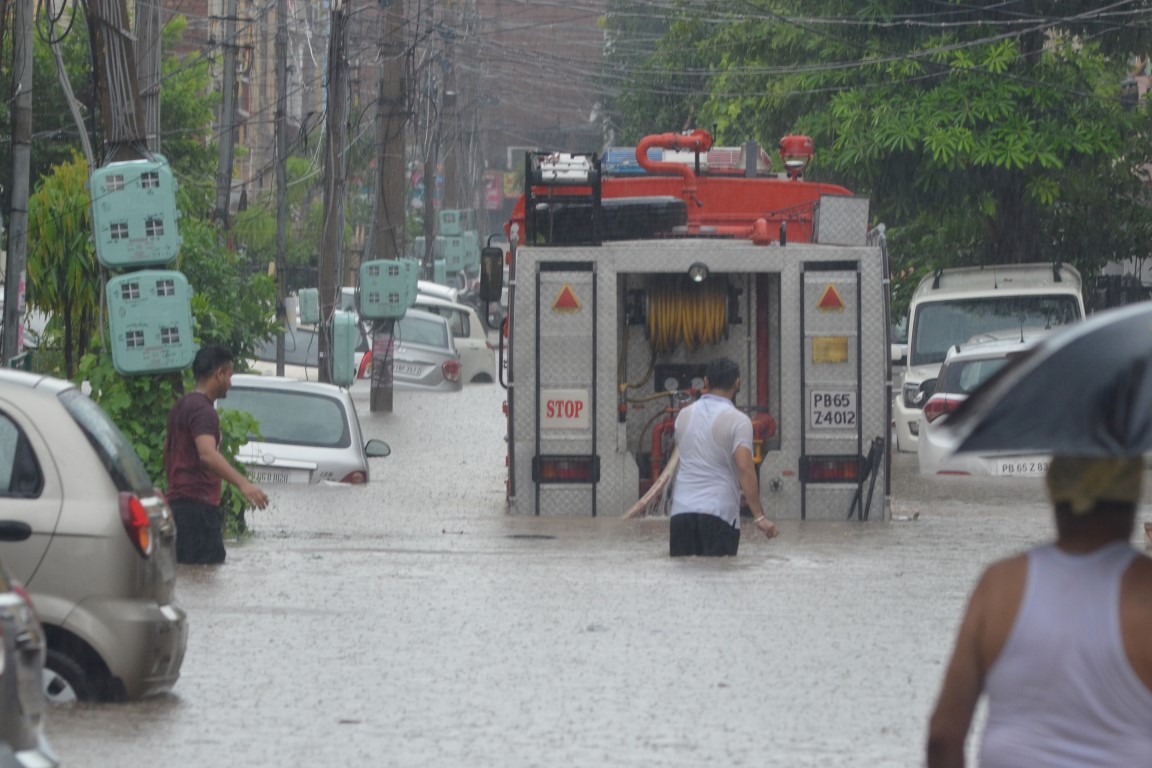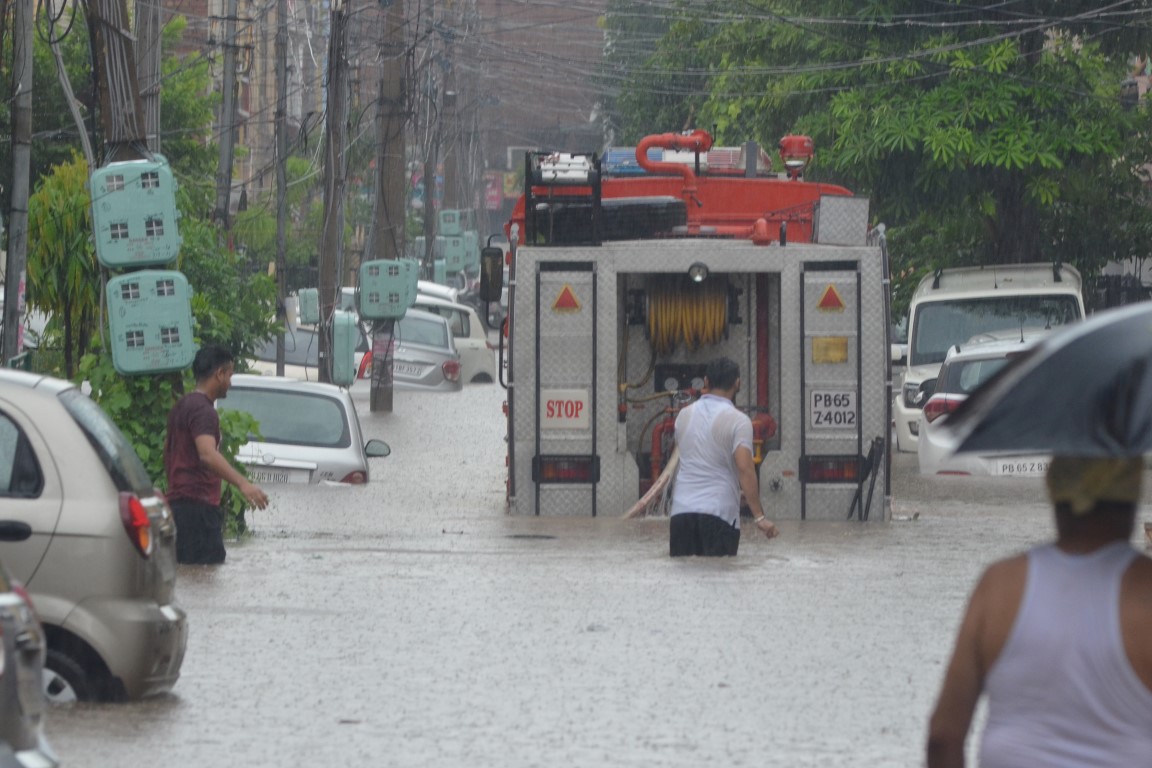 School children and office-goers were stuck in the jam. No loss of life or property was reported from the tricity so far.