Eminent Artist & Poet Ravinder Kumar Sharma inaugurated the exhibition
NewZNew (Chandigarh) : An exhibition of abstract art titled 'Expressions 3' by Hemant Malhotra opened at Punjab Kala Bhawan, Sector 16, here today. The exhibition will continue till 2nd October from 11 AM to 7 PM everyday. Eminent Artist and Poet Mr Ravinder Kumar Sharma, Professor, Govt College of Art, Chandigarh, inaugurated the exhibition.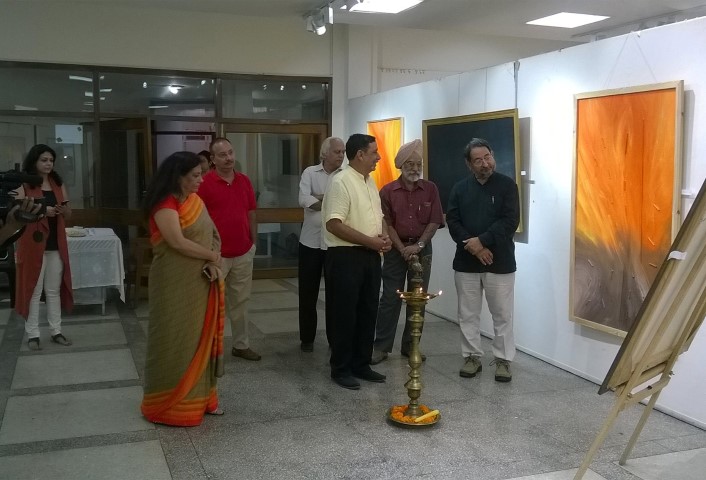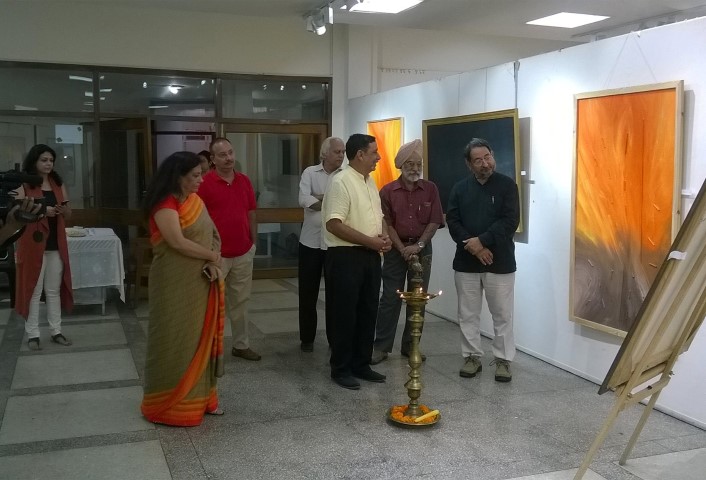 Featuring 60 works of art, comprising oil and acrylic paintings on canvas and paper, as well as a selection of photographs, this exhibition is a follow up of Hemant's previous solo exhibition in November 2014.
The highlights of this year's exhibition are three series of paintings. The first series is titled 'Scapes' and comprises a number of works titled 'Landscape', 'Skyscape', 'Desertscape', etc. The different 'Scapes' are interpreted through the use of varied colours, strokes and materials. The second series, titled 'Waves' is based on the beautiful forms and colours of waves at different times of day, seasons and locations. Finally featured is a section devoted to the Buddha – consisting of six paintings and three photographs depicting the Buddha and some of his teachings.
Hemant uses a wide variety of media in this set of works – combining them quite elegantly and naturally. His work continues to be accessible and easily understood, with a very clear expression of the underlying thought and emotion.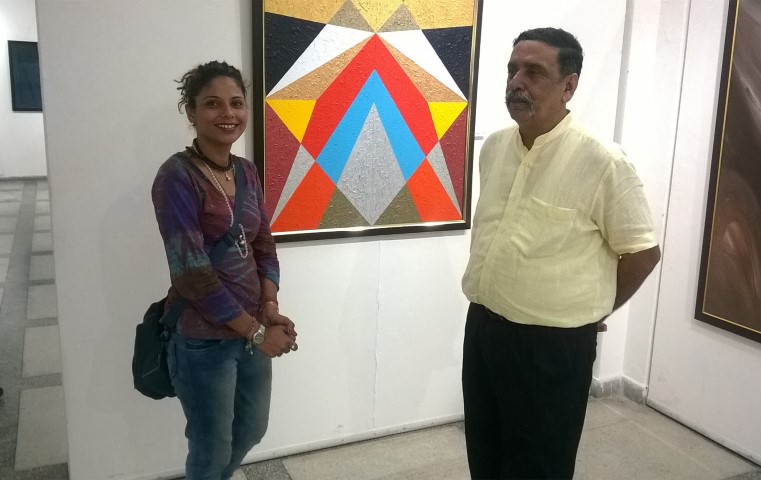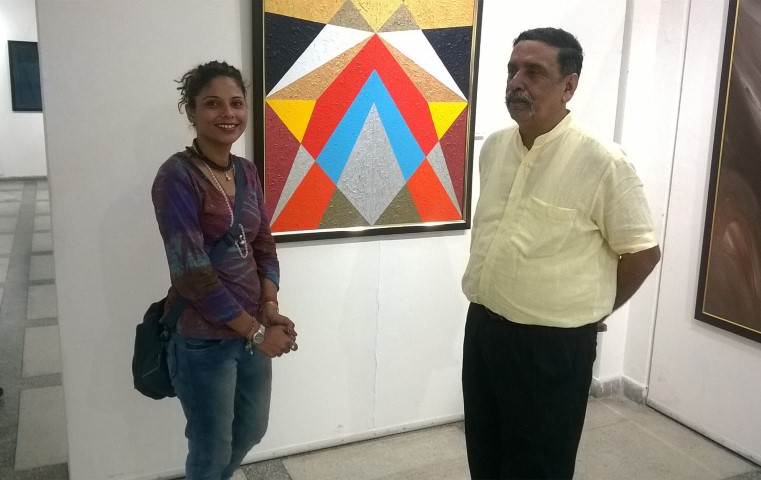 According to Prof. Ravinder Kumar Sharma, "Hemant has a great sense of composition and balance. He uses different mediums along with the basic elements to create new textures and has a great sense of art."
Hemant Malhotra has been painting from an early age. His education was a mix of Commerce and Arts. He is also an alumnus of The Doon School, Dehradun. Professionally, he has worked for several years as an IT specialist officer with the Indian Overseas Bank. He lives in Chandigarh.