Here is why a lightweight gold necklace could be best for you: The importance of jewellery in every bride's trousseau makes it nearly impossible for brides to make the best choice without worrying about it.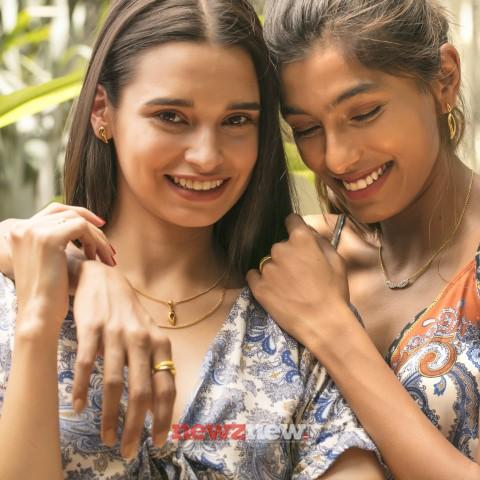 Jewellery has too many functions for a bride, from accentuating your attire to being ideal for its necklines and borders.
There isn't much dispute anymore between real and fake jewellery, but there will always be a few real jewellery items that you invest in because you think they are timeless and will be a part of your collection forever. Every bride wants to choose a statement necklace or one that complements their style traditionally, but they all fail to realise that there are far too many other elements to take into account in addition to the jewellery's aesthetic appeal.
It's high time for brides to understand the benefits of the light gold necklace set in 20 grams that they have been ignoring. Even jewellers nowadays recognise the value of these timeless pieces, so they make sure to provide a bride with all the jewellery she needs for her trousseau while yet keeping it light and comfortable.
We've got you covered if you're still not sure why choosing this particular accessory is the best approach to maintaining your style and beauty while also keeping yourself happy and comfortable. We've outlined a few of the most crucial considerations brides should make when selecting their trousseau jewellery this wedding season.
Observe the newest trends
The trend of buying gold necklaces before weddings have drastically changed in recent years, with millennials constantly keeping it fashionable and chic. Brides don't typically want to get a lot of bulky gold jewellery or gold necklaces for their trousseau when putting together their bridal look.
Due to the decrease in the number of gold necklaces being purchased for the wedding trousseau, jewellers are now creating contemporary, lightweight gold necklaces that meet the needs of the brides-to-be while remaining fashionable, light in weight, and inexpensive.
This is the most recent trend that every millennial bride is adopting if you want to maintain your jewellery trousseau fashionable.
Modern designs represent the future
The days of brides choosing to wear traditional pendants or jewellery after their wedding are long gone. The traditional jewellery doesn't fit the style of the indo-western and trendy trousseau clothes, nor does it make the statement that brides want it to.
Why then spend money on jewellery that you wouldn't wear as frequently or that wouldn't have the same impact? The best companion for any bride-to-be today is a modern, lightweight gold necklace. Every millennial bride who wants to appear both young and exquisite at the same time should choose a lightweight gold necklace in a contemporary design because they look ultra stylish and go with any outfit, whether it be western, Indian, or a combination of both.
Serves as the best investment that you can make for your wedding
Today's brides, in contrast to earlier times, carry only a few pieces of jewellery as part of their bridal jewellery collection. They prefer not to bring too bulky jewellery that will be less useful to them in the future.
However, due to their high market value, gold and diamonds are seen as excellent investments at the time of the wedding. Therefore, current lightweight gold necklace designs with a higher re-wear value and re-sale value should be chosen by future brides when they do online jewellery shopping if they do not want to waste their investment.
Lightweight gold necklaces aren't overkill for office attire
The majority of millennial brides return to the workforce following their wedding, so the jewellery they choose must be appropriate for the workplace as well. You wouldn't want to spend money on bulky bridal jewellery that you couldn't wear with your modern, everyday working attire.
Lightweight gold necklaces are therefore a lifesaver for our modern brides because they may be worn anywhere, including their office, a client meeting, and the market. The future brides will also benefit from not needing to wear as much clothing since the jewellery will make up for it.