NRI Sudarshan Garg distributed Lohri to children:
Maharshi Dayanand Public School, MDAV Bhawan Daria, Chandigarh celebrated Lohri festival with great pomp and show.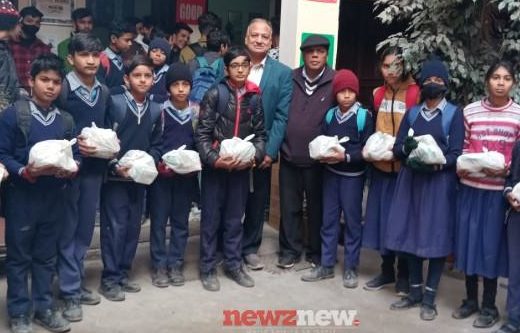 By lighting a fire in the school premises, offering prayers by putting peanuts, rewdi and gajak.
On this occasion, students, teachers and guests also danced on the songs of Lohri. On this occasion, NRI Sudarshan Garg, who came from Chicago, distributed packets of peanuts, rewdi and gajak to all the students of the school.
NRI Garg extended his best wishes to all and wished them a bright future. School Principal Dr. Vinod Sharma thanked NRI Garg for presenting gifts to the students on Lohri.