A pan-India campaign to enable young girls to overcome social embarrassment and bullying because of physical appearance
NewZNew (Chandigarh) : Himalaya Purifying Neem Face Wash, a leading face wash brand in the country rolled out its pan-India campaign 'My First Pimple' in Chandigarh today. The campaign focuses on connecting with teenagers between 13-17years with an intent to tackle emotional and physical challenges faced during their growing-up years including pimples. The campaign was kick-started in Pune last month and has been traveling across different cities including Kanpur, Kolkata, Ahmedabad and Lucknow.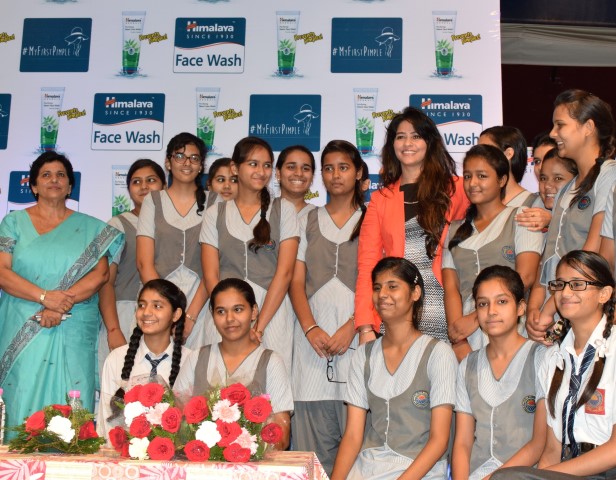 Pimples mark every girl's first step into womanhood. During this phase, girls are ridiculed and called names like 'pimply pakoda' by peers – especially in schools. Our research shows that girls lose confidence and avoid social appearances because of a 'pimple'.  And with the advent of social media platforms like Instagram and Snapchat, teenagers go to any extreme to hide their pimples be it props or concealers. With 'First Pimple', we are not only speaking to victims but even the bullies by bringing them all together on a common platform to openly discuss and instill confidence 'as pimples are just a part of growing up and every teenager has been through this phase in her life'.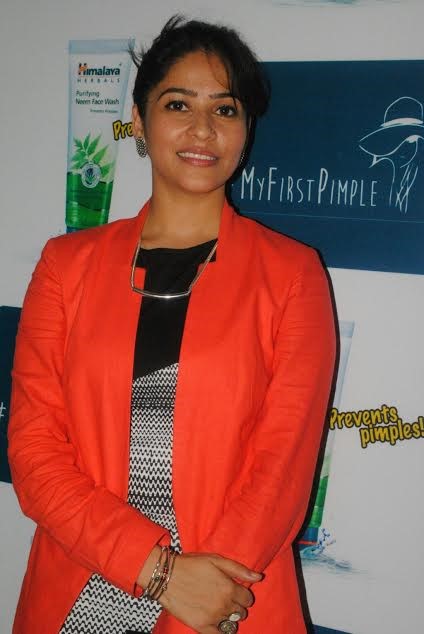 Himalaya has identified a group of successful women influencers from different aspects of life including boxers, activists, chefs, actors and many more to inspire and raise the conversation amongst teenage girls by focusing on real challenges of life and not getting mired by pimples. Our influencers would share stories from their growing-up days and their road to success to drive confidence amongst teenagers.
In Chandigarh, the engagement activity was held at Moti Ram Arya Senior Secondary School in the presence of Ms. Mandeep Sandhu, Gold Winner – National Yoga Asana Championship along with Mr. Hemang Vasani, Category Manager – Face Wash at The Himalaya Drug Company.
"As a leading Face Wash brand in the country, providing 'Pimple Free Healthy Skin' to teenagers has always been the endeavor of ours. For teenagers, it is a challenging phase where their body goes through countless changes and the whole transition can often be very confusing and lonely. To top it all, teasing and bullying over physical appearance can impact a girl's confidence and self-esteem. We want to reassure teenagers that pimples are just a fragment of their growing-up years and there are bigger challenges in life that they need to focus on", said Mr. Vasani.
Speaking at the event Ms. Sandhu said, "Fitness has always been my priority in life and I believe, having set priorities in life is extremely critical. It automatically keeps you away from distractions. It is important that children realize that Pimples are natural and not permanent and hence, they should always stay focused on larger goals. I am happy to be associated with the first pimple campaign and motivate the students and encourage them to chase larger goals in life."
"First Pimple has been rolled out across social media and through on-ground events. The first leg on social media saw an overwhelming response as we received around 1000+ tweets and posts on Twitter and Facebook with 4.4 million impressions from our fans and followers on their battler with pimple. As our on-ground event concludes in Chandigarh today, we would keep sharing inspiring stories both online and offline through our influencers to re-instill confidence and help teenagers overcome social embarrassment", added Hemang.