Hina Khan and Tanmay Ssingh's single 'Patthar Wargi' out now: Latest romantic single "Patthar Wargi" is out now. Releasing under the T-Series label, the song stars  Hina Khan and Tanmay Ssingh.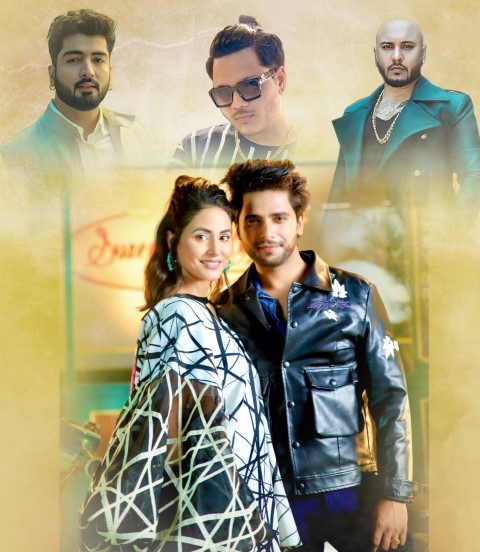 Actor Tanmay Ssingh was well received by the audience with his debutant film Sayonee which released in December 2020. After his debut musical hit film, viewers can now see him in the latest single Patthar Wargi with Hina Khan. Patthar Wargi is an emotional romantic song that depicts a girl's love for her partner.
Beautiful Actress Hina Khan states: "Patthar Wargi is a romantic track. A light hearted melody which will allure you and get you addicted to it. I am sure my fans will shower their love and support on the song  the same way that they have supported me always."
Tanmay Ssingh states: The song comes from a great musical team. National Award winner B Praak,   lyricist Jaani  and my talented friend Ranvir who is singing it. Generally, singles and music video songs  cast models, but director Kamal Chandra wanted an actor for Patthar Wargi and thus my casting was done. Nowadays, story based songs are rarely made. We shot this song in the midst of the global pandemic. You will also see the signature style of B Praak.''
Tanmay Ssingh talks about working with Hina Khan and states that she is an excellent co-star. She made it so comfortable and easy going for me during the performance that it helped us getting the perfect shot. It has been such an honour to work with somebody who is so focused and talented.
He further added when you have the backing of T-Series nothing can go wrong in terms of music and I am really happy the since the beginning of my first film Sayonee till now they have been really supportive and are promoting fresh talent like me.
The song Patthar Wargi is presented by T-Series and   produced by Anurag Chauhan and Vinay  Gupta. This romantic single by Tanmay Ssingh and Hina Khan is directed by Kamal Chandra.