NewZNew (Chandigarh) : In his first media interaction in India post the joint venture between the two leading global conglomerates that provide innovative and complete HVAC solutions – Johnson Controls Inc. and Hitachi Ltd., Mr. Franz Cerwinka, the Global CEO of the newly christened entity 'Johnson Controls – Hitachi Air Conditioning', has stated that the Company aims to become the number two player in air-conditioning solutions in India and will double its turnover in the next five years.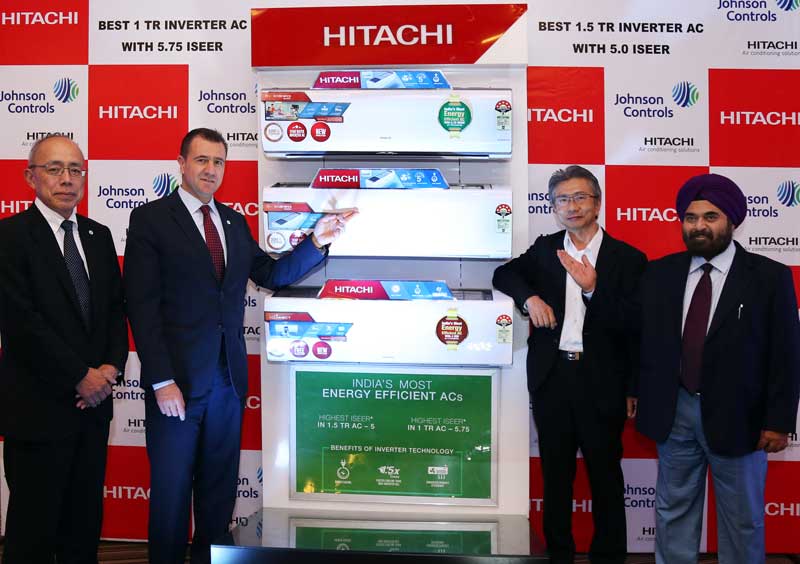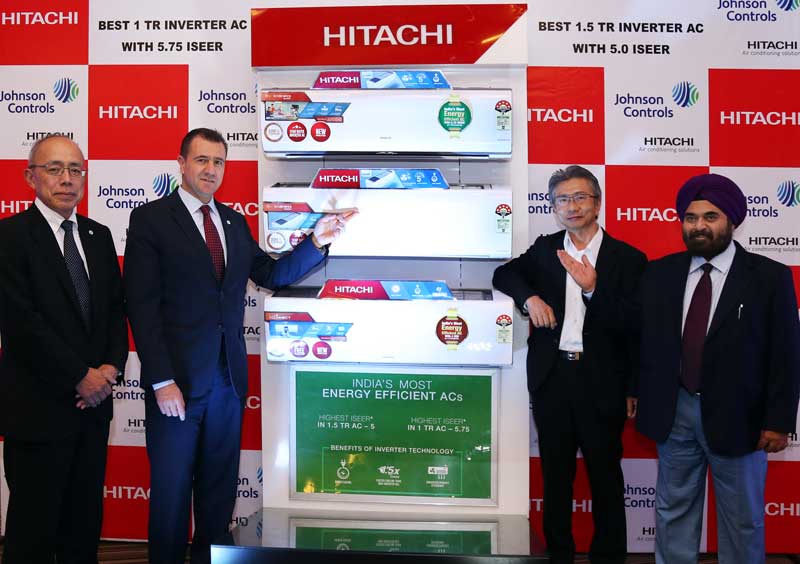 In India the JV will continue to be known as "Hitachi Home & Life Solutions (India) Limited".
"By leveraging the strengths of both the companies, we will maximize our synergy and competitiveness to drive sustainable growth as a leading air-conditioning company in India. We are aiming to become number two player in this segment by 2020 and also double our turnover by then," said Cerwinka.
The Company is also well on way to achieve a turnover of Rs 2,000 core by 2016-17 on the strength of 20% Year-on-Year growth. With 11% market share, Hitachi Home & Life Solutions is already number three player in this segment by turnover which today stands at Rs 1,700 crores while Hitachi remains the most preferred brand for niche customers looking for energy efficient world class solutions for their air-conditioning needs.
The Company is also looking at expanding its dealer network from present 4500 to 11,000 in next five years. Cerwinka has stressed that energy efficient products would remain the focus in product innovation and its reputation as the leading energy efficient technology company will spur its growth.
"More energy efficient and eco-friendly air-conditioning solutions will be main impetus behind the company's future growth strategy and this will also be reflected in the new brand identity of the company," pointed out Cerwinka.
Talking about the alignment of energy efficient solutions with the company's ethos, Atsushi Ohtsuka, Managing Director, Hitachi Home and Life Solutions (I) Ltd said that, "Keeping in view our customer's need and our I-Care philosophy, this year we have launched Kashikoi 5400i, Kashikoi 200i H&C, I-Connect and Toushi Range in our Room AC segment. Our star technology in this segment is I-Clean Plus technology which automatically cleans the AC filter in every 5 hours. This makes the AC more energy efficient, keeps it factory fresh and improves the quality of the air throughout its lifetime. We also have I-See, I-Sense, Tropical Inverter and Wi-Fi Technology in our product range which further make our products smarter and more energy efficient."
Gurmeet Singh, Executive Director (Sales, Business Planning & Marketing) Hitachi Home and Life Solutions (I) Ltd has stated that, "Today, Hitachi has India's Best Energy Efficient Split Inverter AC Range – Kashikoi 5400i. Its 1.0TR-5 Star with 5.75 ISEER and 1.5TR-5 Star with 5.00 ISEER are the highest in the market as of date. 36% of our Inverter AC Range have BEE 5- Star rating, which is again the highest in the industry."
Hitachi Home and Life Solutions (I) Ltd. has also forayed into exports since last year on a trial basis and a small batch has already been exported this year. With strong design and manufacturing capabilities, this segment offers an opportunity to be expanded and increased in the coming years.
On October 15, 2015, Glendale-based Johnson Controls, Inc. entered into a 60:40 joint venture with Tokyo-based Hitachi, Ltd. The partnership aims to capitalize on the strengths and distribution networks of both the companies and strengthen its global leadership in the HVAC industry. Together, with their diverse HVAC product portfolio and channels to market in the entire industry, Johnson Controls- Hitachi Air-Conditioning will aim to bring exciting solutions to its customers worldwide.