Dial *121# to check the surprise offers on talk-time, internet & tariff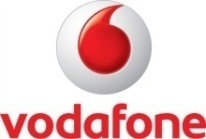 NewZNew (Chandigarh) : On the eve of one of the state's most anticipated festival of colours, Vodafone India, one of India's leading telecommunications service providers, has launched the "VODAFONE HOLI SURPRISE". The "VODAFONE HOLI SURPRISE" facilitates surprise offers on talk-time, internet & tariff for customers to choose from.
The customers need to dial *121# and select a category from amongst talk-time, internet & tariff to avail the surprise offer for the category of their choice under the "VODAFONE HOLI SURPRISE".
This is yet another innovative offering from Vodafone in its continued endeavour to provide unique and differentiated experience thus enhancing the festive spirit of Holi for Vodafone Pre-Paid subscribers in Punjab.
Extending his Holi greetings to the residents of Punjab, Bjas Murthy, Operations Head- North, Vodafone India said, "Being an organisation which is people-centric and people-driven, we derive joy from seeing smiles on the faces of people. We feel Holi is the perfect opportunity to delight our customers by gifting them smiles through the surprise on offer. Make the most of this Holi and share your joy with family, friends through "VODAFONE HOLI SURPRISE".
121 which is also known as 'Made for You' empowers customers to choose plans customised specially for them. 121 can be interpreted as one plan that fits one individual, thereby lending weight to the premise that each of Vodafone's customers can have a plan tailored for their unique requirements. It also implies that customers dialling '121' receive a personalised, one-to-one response/ service from Vodafone India.