NewZNew (Chandigarh) : @home, the retail division of Nilkamal Ltd. held Food 'Feast'ival, a unique event in association with the brand Wonderchef by Chef Sanjeev Kapoor. The event was held at @home store, 2nd Floor, Elante Mall in the presence of celebrated Chef Sanjeev Kapoor. The event was aimed to give the women and men of Chandigarh a chance to present their unique signature dishes to the Celebrity Chef, Sanjeev Kapoor. With this unique opportunity, participants were also awarded with prizes for the top contestants.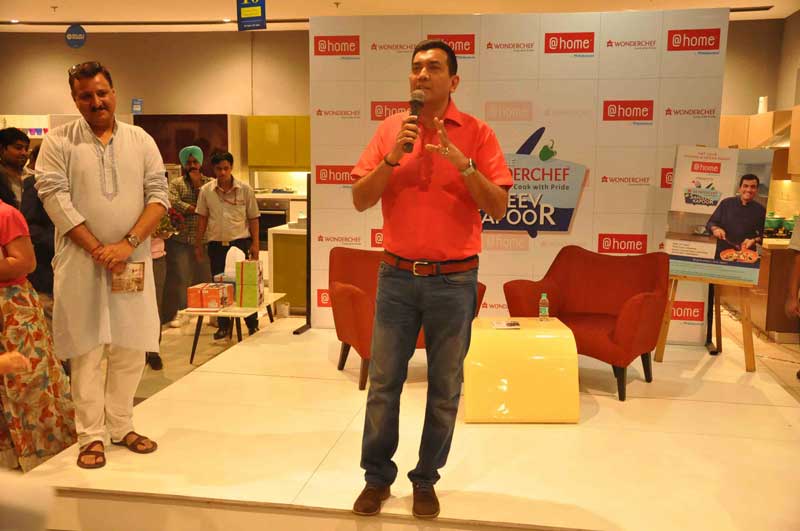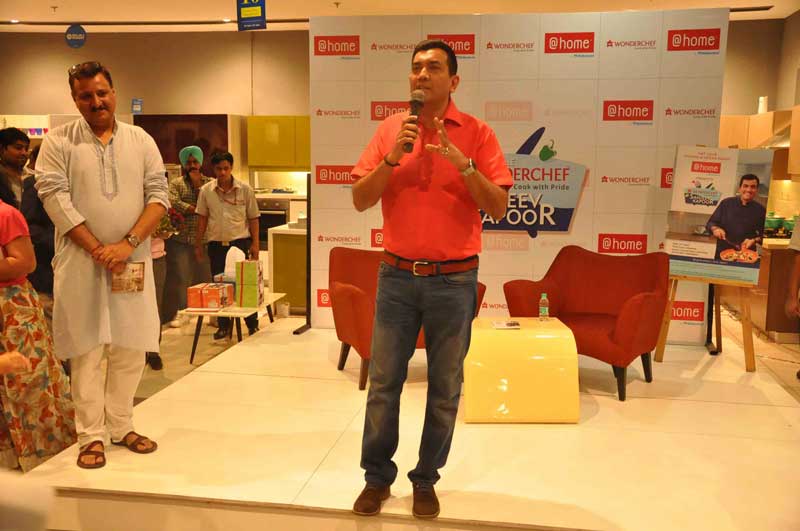 On this occasion, the celebrity chef Sanjeev Kapoor said, "I am very happy to participate in this event which basically promotes the art of cooking and also encouraged the people to have healthy food. I congratulate @home for creating such an amazing event."
 The event was organized to celebrate the art of cooking with food connoisseurs and cooking enthusiasts. Cooking is an art and every art needs its tools and environment for which both brands have come together and organized this event. The event showcased the products of @home and wonderchef and presented them to the audience.
As many as 450 participants took part in the event. Sanjeev Kapoor the well-known Chef & cook book author tasted presentations of recipes made by participants. 10 finalists were shortlisted after marks were given for answers to questions like why a particular dish had been made. What are the benefits of the dish as far as food value etc. was concerned? These Chefs in the making were also engaged in a question and answer session which focused on queries about the @ home brand. The winner of the competition was given a Rs 10,000 unconditional gift voucher of @ home. There were attractive prizes for 1st as well as 2nd Runner Up too.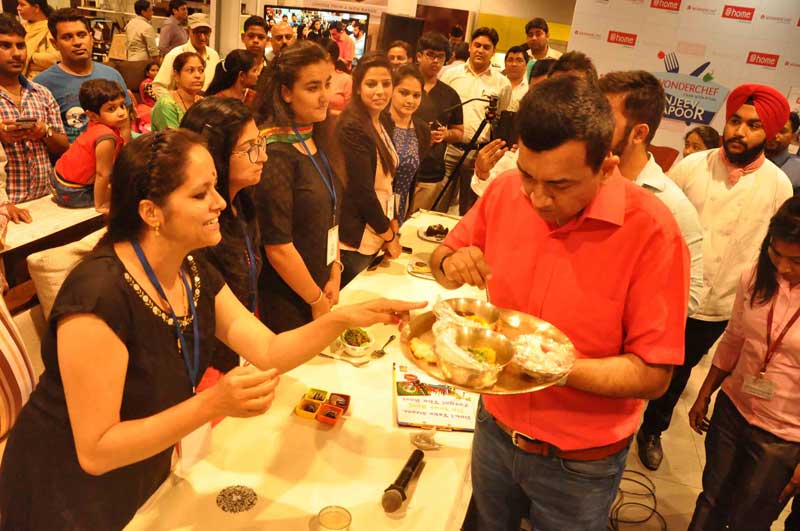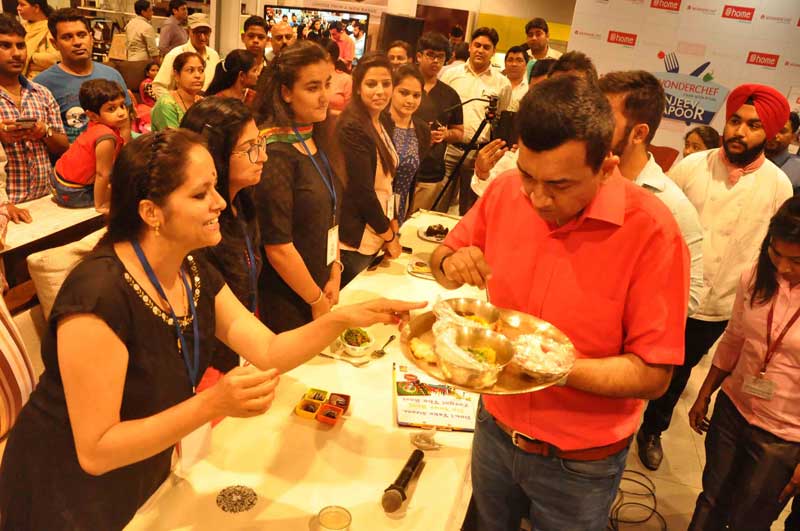 All in all it was a very exciting and fun filled event which not only tested culinary skills of participants but also gave them a chance to interact one on one with none other than Sanjeev Kapoor.
Sanjeev Kapoor shared many insights about the best way to cook and gave some very useful tips that can certainly help in making dishes that taste great. The culinary Fiesta came to an end with the participation of Sanjeev Kapoor in the @ home outlet.