Hometel  Chandigarh every time has come forward to introduce new food promotions to the food enthusiasts of City Beautiful Chandigarh. After successful completion of many food festivals and promotions such as Kashmiri, Sizzler Food Festival, Kebab & Biryani, Street Food Festival, Awadhi Food Festival etc., Hometel now organizes "Oriental Food Festival" from July 20, 2018 to July 29, 2018 at FLAVOURS – All Day Dining Restaurant in the evenings between 1900 hrs – 2300 hrs.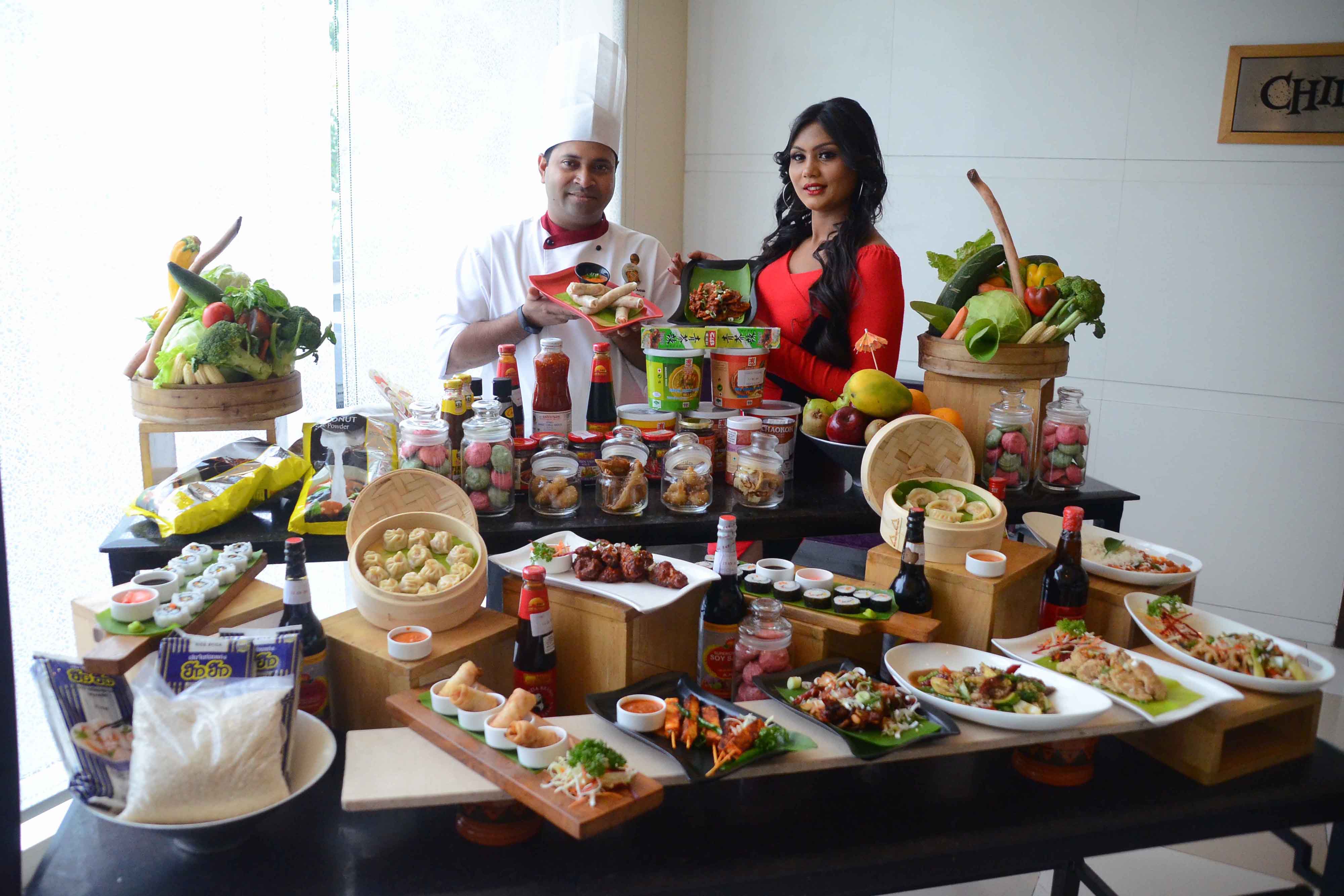 Oriental food comprises of food from the Southeast Asian countries and largely uses the Asian style of cooking. This may include food from China, Japan, Indonesia, Thailand, Malaysia, Singapore, etc. While the meat quotient in oriental cuisine is slightly less, vegetables are a dominating factor. Most dishes under oriental cuisine contain rice and noodles made in different kinds of sauces. Moreover, oriental food is prepared with a mix of a lot of spices and dried ingredients to give it a distinct flavour. The food under this cuisine is cooked through steaming, stir frying and deep frying methods.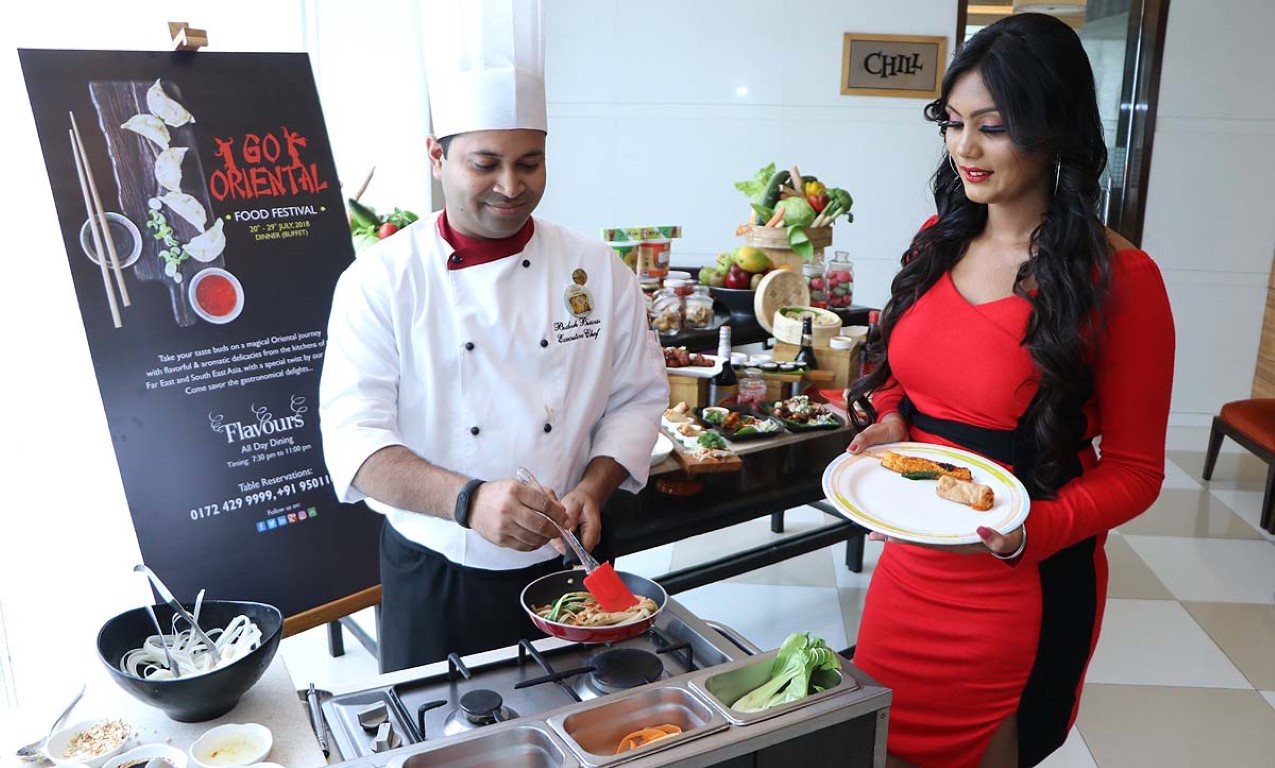 Curry is another dish that is prominently found in oriental food. Apart from these, oriental food includes more of ginger, garlic, chillies, dry onions, sesame seeds, tofu and soy. Thus, oriental food menu will include your favourite Thai, Japanese and Chinese cuisine dishes. Noodles, dim sums, Chicken Teriyaki are few well-known oriental cuisine dishes.
Some of the popular dishes are dim sums, five spiced chicken, chicken satay, nasi goreng, assortment of mushrooms in oriental sauce. Not to forget is the all time Indian favorites, Chilli chicken, chilli paneer, vegetable hakka noodles, spring rolls, crispy fried vegetables, Darsaan.
"We want to bring a rich gastronomical experience to food lovers with every food festival we organise. It is exciting to bring varied food delicacies at Asian food fest. We hope that the innovative culinary specialties will excite and satisfy our patrons." says by Executive Chef Bidesh Biswas while addressing the media during Press Meet.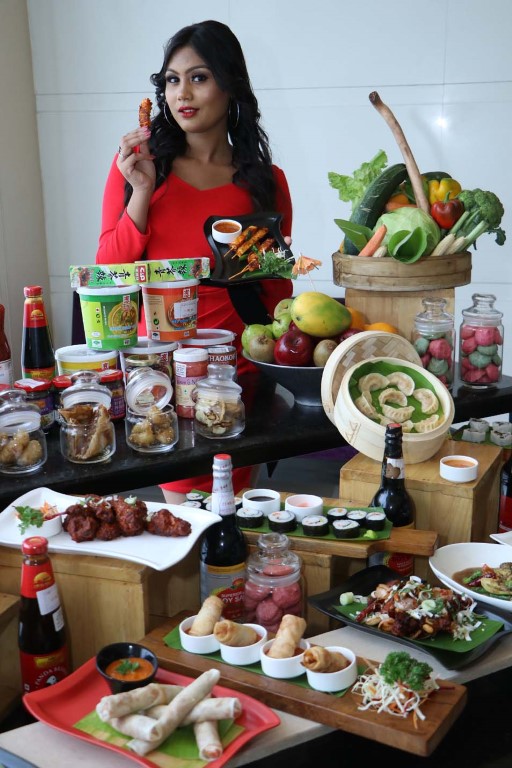 So get together with your food buddies at the Hometel and indulge yourself in the delectable delights on offer
Buffet Dinner will be made available at very reasonable rate of RS.795/+TAXES per person.