How Does the Application Process Work for a Salary Advance Loan?: In times of financial emergencies, it's not always easy to find immediate funds to cover unexpected expenses.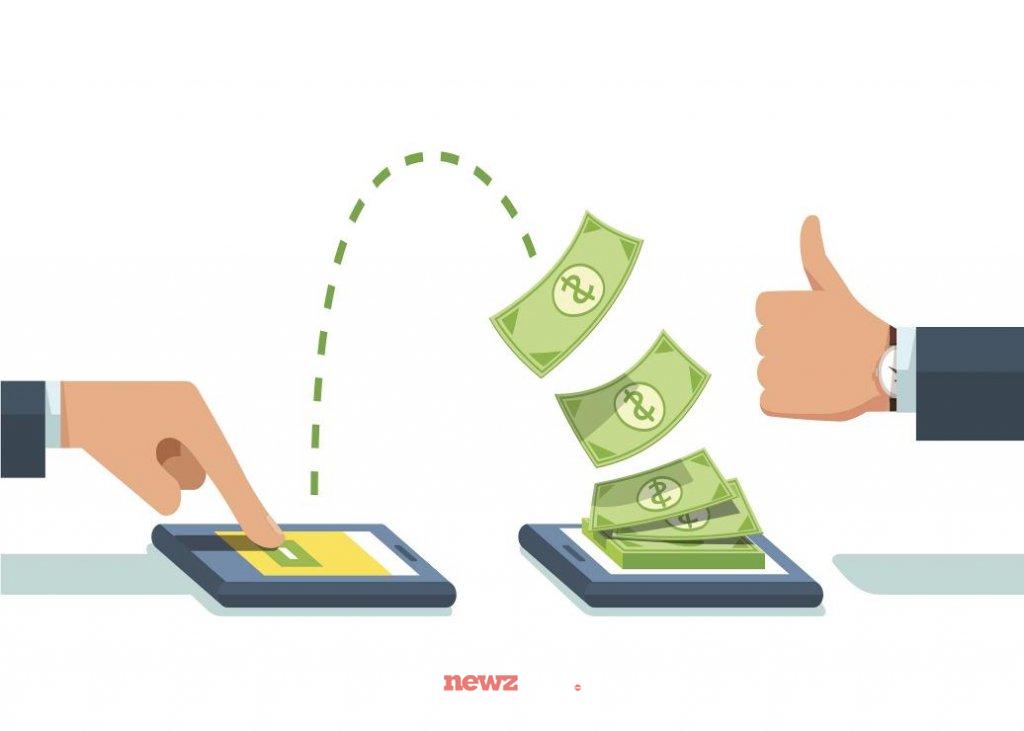 While withdrawing Fixed Deposits prematurely is an option, it might not be enough to meet all your financial needs. This is where a salary advance loan can provide a valuable lifeline, offering the necessary funds to bridge the gap until your next paycheque arrives.
In this blog, we will explore what a salary advance loan is, its features and benefits, and a step-by-step guide to applying for one, empowering you to make informed financial decisions during challenging times.
What is a Salary Advance Loan?
A salary advance loan is a type of personal loan that helps cover the financial shortfall between your salary and expenses. When your expenses exceed your current income, and your next salary is still a while away, you can opt for an instant salary advance loan to manage your financial obligations until your next paycheque is credited.
Unlike traditional bank loans that may involve lengthy approval processes and strict credit checks, salary advance loans are designed to be more accessible and faster. They are typically offered by specialised lenders or online lending platforms, making it easier for borrowers to apply and receive funds quickly.
To apply for a salary advance loan, individuals usually need to meet certain eligibility criteria, such as being of legal age (usually 18 or older), having a steady income, and possessing an active bank account. The loan amount is typically based on the borrower's income and repayment ability, and it is generally expected to be repaid in full on the borrower's next payday.
Features and Benefits of a Salary Advance Loan
Before applying for a salary advance loan, take a quick look at its features and benefits:
Features:
The interest rate usually ranges between 1.5% to 3% per month.
The repayment tenure typically lasts from 3 months to 3 years.
You can avail of a loan amount ranging from ₹ 50,000 to ₹ 2 lakhs.
Loan approval can be granted within minutes to a few hours.
The loan amount is disbursed within 5 to 48 hours.
The lender decides the loan amount and tenure based on factors such as Credit Score, salary, existing loans (if any), and employment stability.
Benefits:
Provides a fast and convenient source of finance.
Simple and paperless application procedure.
No need for collateral as it's an unsecured loan.
Minimal or no pre-closure charges are applicable.
Fast disbursal of loan amount with little to no waiting period.
Short loan tenure ensures quicker repayment and fewer EMIs.
If you are facing a financial crunch and need immediate assistance, consider a salary advance loan to ease your financial burden until your next salary arrives.
How to Apply for a Salary Advance Loan?
Now, applying for a salary advance loan has become much simpler. You can do it effortlessly by either visiting the loan provider's website or downloading their app. Here's a step-by-step guide to successfully apply for a salary advance loan:
Step 1: Get the App
Start by downloading the app of your loan provider. Nowadays, most financial institutions and loan providers offer convenient mobile apps. If, for any reason, they don't have an app, you can access their services through their official website.
Step 2: Fill in Your Details
Once you have the app or website ready, provide your basic information, such as your name, age, PIN code, and marital status.
Step 3: Fill in Your Professional Details
Next, add specific professional details, including your employment type, salary, and PAN number.
Step 4: Choose Your Loan Amount and EMI
After completing the necessary information, you'll need to select your desired loan amount from the approved limit based on your details and eligibility.
Step 5: Set Your EMI
To ensure a smooth repayment process, check your EMI liability and set your preferred EMI amount. You can make use of online EMI calculators to figure out the exact repayment amount.
Step 6: Provide Bank Details
For automatic transactions, provide your bank details, including the bank name, IFSC code, and full name. Enabling the auto-debit option can help prevent any potential defaults in EMI payments.
Step 7: Get Your Approval
Once all your documents are in order and verified as authentic, your salary advance loan will be approved within minutes.
By following these easy steps, you can quickly apply for and secure a salary advance loan, helping you meet your financial needs without hassle.
Conclusion
Salary advance loans can be lifesavers during financial crises when managed responsibly. However, borrowers must be cautious not to rely on them habitually. Before applying for a salary advance loan, carefully evaluate the terms, interest rates, and repayment conditions to ensure it aligns with your financial situation.
It is a valuable tool to address immediate financial needs, but it should be used judiciously. By understanding the application process and following responsible borrowing practices, individuals can make the most of this financial resource when required. Remember to choose a reliable lender, read the terms and conditions carefully, and only borrow what you can comfortably repay on time.