How to Book or Cancel Rail Tickets on JioRail App: Are you a Jio user? Do you know that the Jio is all set to bring the new JioRail app which will let you book and cancel rail tickets?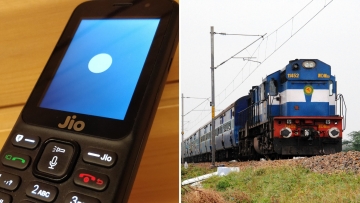 Well, Yes! You are reading it right, Reliance Jio has been disrupting the telecom industry ever since it was launched and they are going to make it much bigger in upcoming days. You all shouldn't forget that they are the ones who made 4G LTE network affordable for Indians and made the revolution in India.
The company has been pushing to cater to consumers in almost every field.
Rail Tickets on JioRail App HIGHLIGHTS
Users will be able to book tickets and make the payment via credit card, debit card and e-wallets.
The JioRail app will prompt the user to make an account and then proceed to the ticket booking.
JioRail is only available for JioPhone users as of now.
JioRail app launched for Jio Phone: How to book train tickets, check PNR status, cancel train tickets & more
How to use JioRail app
To download the JioRail app, head over to the JioStore on your JioPhone or JioPhone 2. Make sure your JioPhone has a Jio SIM in it to be able to access the Jio App Store. Without a Jio SIM, the Jio App Store will not be functional, even if your phone is connected to Wi-Fi.
Once in the Jio App Store, search for JioRail and download the app. The interface is pretty straighforward and you will get options for 'Booking', 'PNR Status', and 'Info' upfront. The buttons on either side of the four-way navigational key on the JioPhone can be used to view User Profiles or Tickets.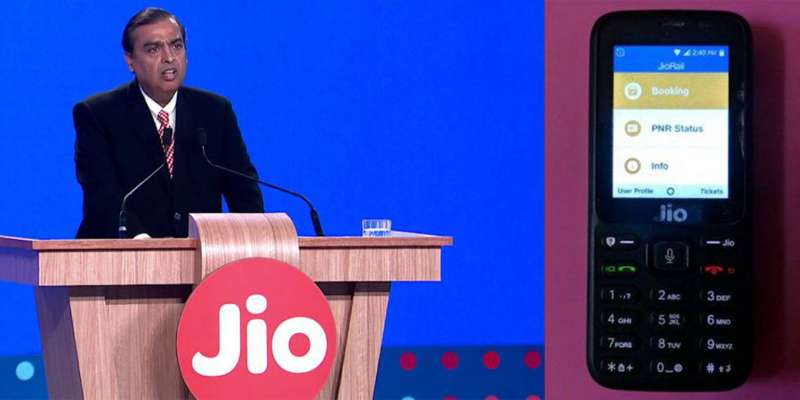 To book tickets, press the 'Booking' option and select the departure and arrival stations, along with the date of journey. Stations can be searched for using station codes or city names, just like on the IRCTC website. Make sure you are connected to Jio 4G and not Wi-Fi in order to book tickets. The app uses the Jio network to authenticate, hence it will only book tickets if you are on Jio data.
Once you have selected your destination and departure station, you can view ticket options and continue to book the same.
To check PNR Status, users just need to input their 10-digit PNR number after selecting the PNR Status option.
The Info tab on the app provides access to FAQs, Privacy Policy and T&C.