How to Grow Your Business with the Help of Data Science: Big data volume will reach up to 44 trillion gigabytes by the end of 2020. With massive amounts of information available, it is difficult to form conclusions by looking at data alone.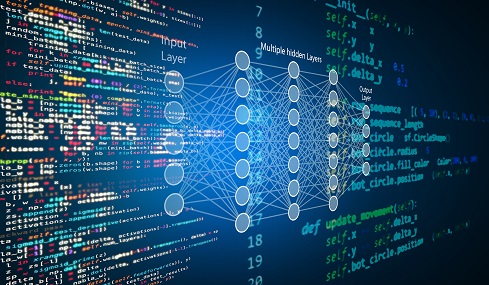 In most instances, you need a sophisticated algorithm for effective analysis. This is where data science enters the picture. It uses techniques like artificial intelligence and machine learning to extract meaningful information. You can use data science to grow your business, which is possible by doing the things mentioned below.
Study the Fundamentals of Data Science
Knowledge is power, so you need to invest in your education. One of the best ways to do this is to enroll in short courses online to learn more about how data science works and its business implications. It will provide you with the technical acumen necessary to utilize data more efficiently in your business.
It is important to work with knowledgeable and experienced data scientists, especially for large corporations dealing with massive amounts of information. They have a crucial role in businesses that rely heavily on data analytics. They help the stakeholders in making better business decisions and also assist in the interpretation and management of data.
Data science is an ever-evolving discipline. New trends emerge year after year, and it is crucial for data scientists to keep up. To grow your business using data science, invest in training. Earlier, we noted the importance of taking online courses to learn the fundamentals of data science. Aside from earning a certification, businesses must utilize other means to train their data specialists.
Leverage the Power of Technology
While humans are important in data science, their best abilities are sometimes not enough. Businesses must embrace the latest technologies available that will aid in its use of big data. Predictive analytics, in-memory data fabric, pattern recognition, and deep learning are some of the most important technologies in data science that will benefit businesses.
Do not collect more data than what is necessary. The more information you have in your hands, the higher the possibility of a data breach. Start by identifying your needs and goals. From here, it will be easier to determine the crucial data to acquire. To add, the successful implementation of data science also requires verifying the accuracy of the information, making it more valuable in decision-making.
Establish an Ethical Framework
It is not enough that your business is using data science. It is also important that you are utilizing data properly. Develop a robust framework to ensure the ethical use of data. From privacy to transparency, organizations must emphasize its ethical obligations. This is also important to ensure regulatory compliance.
In the age of overwhelming information, businesses must utilize data science. To do so, take note of the things mentioned above, such as hiring an expert, training data specialists, using technology, and creating an ethical framework, among other things.