How To Prepare For SSC CGL Exam If Running Out Of Time?: Before kicking off the preparation, most candidates want to go through the best SSC CGL Tips to find the entire process easy and interesting.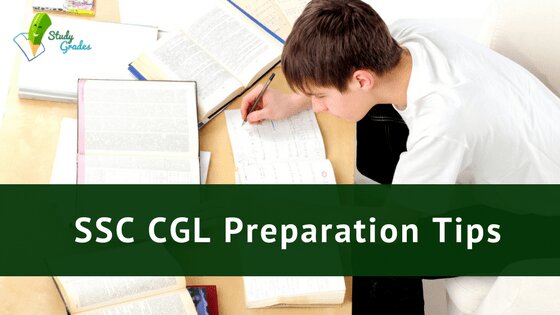 This is quite important to understand how you should prepare for the exams so that any topic would not remain untouched. Do your preparation quite carefully and confidently.
Talking about the Tier 1 exam, it is conducted to test candidates' knowledge in the context of a total number of four subjects including QA, English, GA, and Reasoning. If you grab complete subject-wise knowledge, you will truly be having great success in the exam.
Some students do not have enough time to do preparation. They run out of time because of whatever reasons such as being engaged with the work, having family responsibilities, a side business, and so on. Therefore, they generally panic after releasing SSC CGL Exam Dates. You should not panic but pay attention to your preparation. Here, we are going to share how you could do your preparation in a better way. Let's check it out –
SSC CGL Significant Topics Regarding Quantitative Aptitude –
When it comes to the quantitative aptitude section, it is needed to revise arithmetic maths as it probably dominates the exam this year too. Since it could be considered, you should keep making short notes. It becomes easy to memorize when you keep notes down in your notebook. These short notes help you keep facts in mind while preparing. It is time to go quite quickly along with the calculation since questions could be lengthy indeed. Doing practice can make you good at calculation. It is time to get all your concepts completely cleared including Time & Work, Percentage, and Number System, and so on.
How To Prepare General Awareness –
General Awareness is called being dominated by current affairs. In this section, you will have 7-8 questions to be asked. You need to revise the significant current affairs especially right from the past 3 months. To be good at this, you should keep making your mind filled with a lot of information. You must not forget to go through important notes from any of these discreet notes such as geography, science, history, and so on.  You should also remain aware of various things such as temples, dance forms, heritage sites of states, and so on. You can learn them by doing enough practice and going through basic books.
Important Topics To Prepare For The English Language –
Yes, you need to prepare for the English language. To learn English, you do not need to be stagnant with the particular study material at all. You can learn easily by going with other important study materials. Experts say that you should put the needed focus on reading the grammar rules and excellent vocabulary. You need to take interest in this language to have a great grasp on it.
 It is time to learn a lot of new words so that you could have a high score in this section. Apart from it, you should also read English questions in the minimum time so that you could truly save your precious time in the context of the remaining sections. It is time to go ahead and understand the pattern of distribution indeed. Apart from it, practicing the mock test is also important to learn the needed points. 
Significant Topics Regarding General Intelligence and Reasoning –
This section cannot be ignored at all because the general intelligence and reasoning part is quite important. Moreover, you should also keep going with other interesting magazines to develop your understanding. The more you stay aware of your surroundings, the more you have benefits. Enhance your interest in the context of knowing different things so that you would not feel any burden on your head at all.
It is time to go ahead to have the most scoring one among the other sections. Here, equal numbers of questions are asked indeed. Candidates should put the best efforts in the context of emphasizing solving quizzes. You must practice questions specifically right from important topics such as Coding-Decoding, Analogy, and so on. You should go with other types of series irrespective of the fact if it is about the alphabetical or number series and odd one out.
Final Thought –
So, what are you waiting for? It is time to make sure that you follow all these above-mentioned points to get excellent results. We wish you the best of luck with your exam. We hope that shared information has helped you to understand everything in a better way regarding the preparation.