How to Recognize a Trustworthy Online Lender?: If you've been thinking of getting a loan, you've probably come across online-only lenders. Unlike traditional banks, these lenders give specific loans, including personal loans.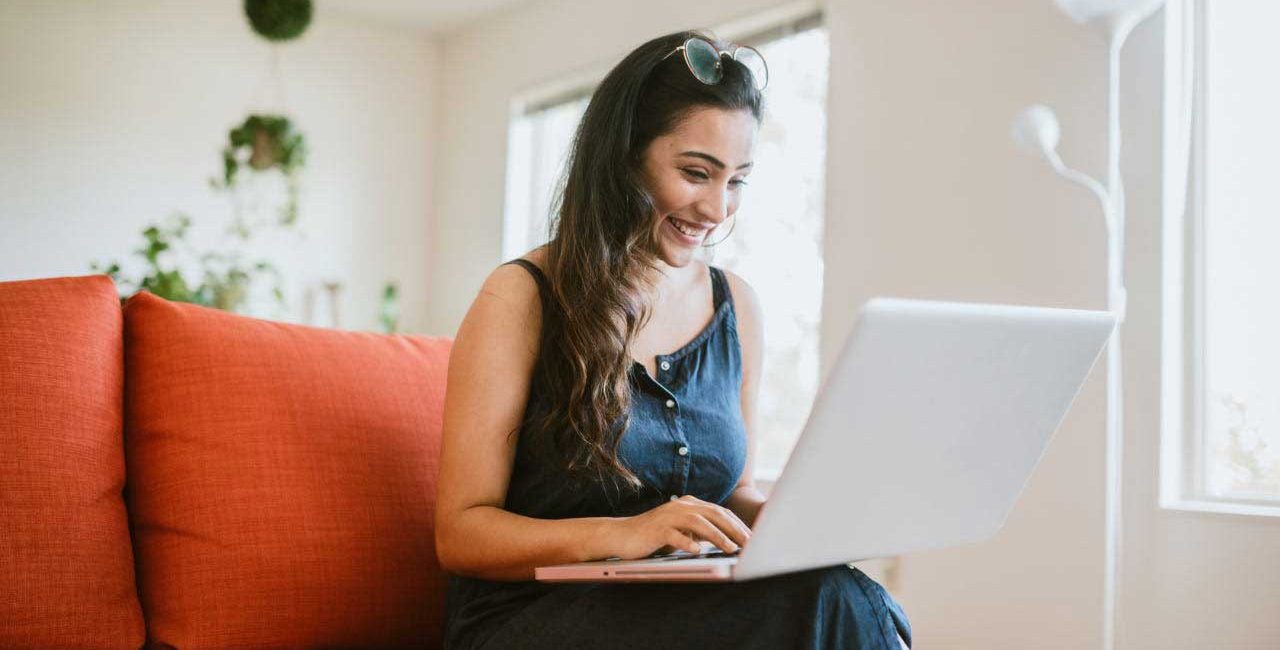 Plus, they work with clients who may not qualify to get a loan from the bank. Borrowers can benefit from low interests, quick application and funding as well as favorable repayment terms with online lenders.
But, with many scamming cases, individuals are always reluctant about sharing their information online. The good news, however, is that there are some legitimate online lenders. So how do you know if a company is reliable? Well, here are five ways of recognizing a trustworthy online lender.
The Lender Is Licensed
Always ensure that the lender is licensed and registered at the federal or state level. License is proof that the lender has qualified and been permitted to offer loan services. Therefore, make sure that you ask for credentials regarding licensing as well as training.
When a lender is licensed, it means that everything is legal. Therefore, you don't risk illegal deals or shady businesses. Your contract will be clear, and you'll always know what's going on.
Working with a licensed lender also gives you peace of mind, which you need at this time. Note that taking a loan can be stressful, and it can even be more frustrating if you work with a bad lender. Since most licensed lenders offer great service, you'll not deal with issues like poor availability or delayed responses.
Have No Hidden Costs or Fees
Nothing can be heartbreaking to find out about other charges associated with the loan after signing the contract. It's why you need to work with a transparent lender. Note that hidden fees and costs will make you pay more money than you'd earlier thought.
Ensure that a lender clearly states important information about their interest rates, payment terms, and other fees of the loans they offer on their website. There shouldn't be any hidden or extra charges that you aren't aware of before getting the loan.
Speaking of transparency, you should also make sure that the lender provides you with relevant and important information about the loan you are taking once you start the borrowing process. Plus, ensure that you can easily get in touch with them if there are areas in the loan or application process that you don't understand. This will help you know exactly what you are signing up for, so there will be no surprises later on.
We also advise that you be wary of upfront fees. It's actually an easy way to tell whether a company is legit or not. Reputable lenders will not ask borrowers to pay any payment or fee before they receive the loan. So, if the lender is asking you to, they're probably not legitimate. Note that upfront payment doesn't guarantee that you'll get the loan. So don't fall into this trap.
Value Your Time by Having a Simple Online Form
Be very careful about complex application forms. In most cases, they contain information that a lender doesn't want you to know. Reputable online lenders will have a simple application form where everything is stated out clearly and straightforwardly. You can check Little Loans website as an example of how trustworthy lenders look and how simple are their forms.
Additionally, be careful of too good to be true deals. Everyone wants the best deal when getting a loan. However, you also need to realistic. Often, a lender that promises you an incredible deal that you can't find among other lenders might not be legit. If you find yourself asking whether the deal is too good to be true? It probably is. Never ignore your instincts. If a lender can offer outstanding deals as they claim they can, there should probably be others who can also offer those deals or something close.
Offers 256-Bit Security
One of the most important features an online lender should have is top-notch security. With cyber theft and fraud on the rise these days, you'd want to work with a lender who does everything possible to secure your information. And one way to do that is by using encryption. Encrypting data is rearranging it in a way that someone can't unlock the code unless they have the key.
A lender should have the industry-standard Secure Sockets Layer or SSL 256-bit encryption. Using the 256- Bit technology helps them protect their customer's data on the internet.
The 256 Bit security encrypts the data transferred to your browser to that of the lender's website. As such, you'll not worry about a third party getting access to your information.
Check a Lender's Online Presence
Even if they are new, they should have some online presence if they are truly legitimate. Check whether the website looks professional, free from grammatical errors. It's also wise to read articles published about them if there are any, and also check their social media channels. If you don't find much information about a lender or their website looks sketchy, they are probably not legit.
Additionally, it would also be great to read reviews about them. You can use verified review sites to find out what previous customers feel about a lender. And also, check whether they have accreditation on the Better Business Bureau (BBB) database.
Additionally, watch out for a lender who;
Guarantees to approve your loan
Pressures you to accept their loan terms
Doesn't have an office
Sends you an email or text asking whether you want to borrow money
Conclusion
An online lender can provide a quick and easy process of getting a loan. However, because some are scammers, you shouldn't work with just anyone. Use the above ways to determine whether a lender is trustworthy and also find out from your state's attorney general whether they have any record about the lender.