In wake of their social and political rights, Haryana based Punjabi diaspora intellect body 'Haryana Punajabi Swabhiman Sangh' HPSS today demands for their partnership in state and national polity. Association alleged that present and previous Govts continue to neglect their rights and now they demands for the political partnership on the basis of their population.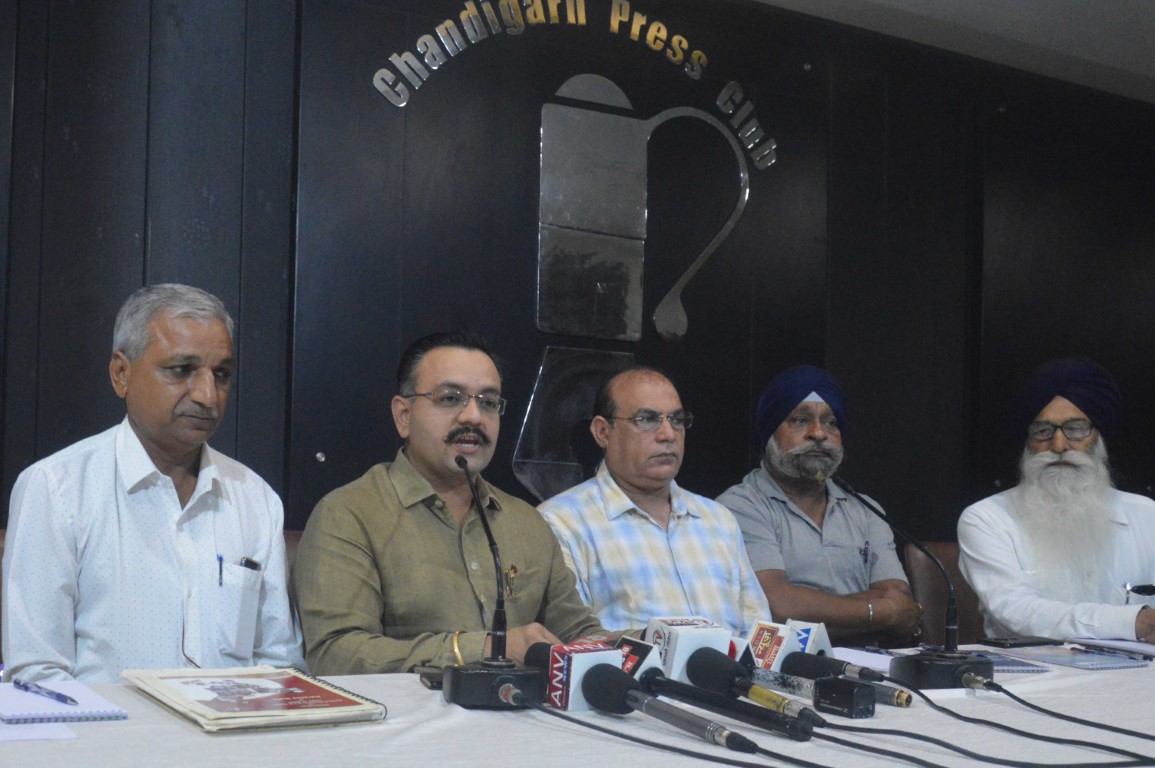 While addressing a press conference today at Chandigarh Press Club, State President, Hemant Bakshi said ever since the formation of state, Punjabi population are subjected to their ignorance and deprived from their political allocation.
"Post partition in 1947 witnessed a massive influx of Punjabi families in the state of Haryana. They were assured for the allocation of land but in a strange move, previous Congress Govt issued a notification resulting the return of 80,000 acres of land to Central Govt which Punjabi deserves for. From the last five years, Punjabis are doing their possible best to get back that allocated land with no outcome so far." rues Bakshi.
Bakshi lauds to favour that political party which supports Haryana Punjabi Swabhiman Sangh (HPSS) to represent nearly 25 to 30 Vidhan Sabha seats, two Lok Sabha seats and one Rajya Sabha seats in upcoming elections.
On the lines of SC/ST acts, leaders of  the association also emphasized the need of creating such provision which prevent Punjabi diaspora by calling 'Pakistanis' or 'Refugees'. "There should be strict acts and its violation should be subject to imprisonment' said Chirag Dang, General Secretary.
Association also demands for reservation for the economical backward from the Punjabi society at the various govt job provisions in Haryana.
Also present on the occasion were Shrimani Gurudwara Prabhandak Committee's Vice Presdident Sadar Deedar Singh Nalvi, Secretary Manoj Aseeja, Eish Sarna and many others.