Directorate of Higher Secondary Education (DHSE) Kerala, via it's Single Window System for Higher Secondary Admissions (HSCAP), has announced the second allotment result for Plus One admissions. 
Plus one second allotment 2017, HSCAP second allotment result has been announced and the candidates may now check theirs' by visiting the official website www.hscap.kerala.gov.in. The Plus One second allotment result 2017 was initially scheduled to be out on June 24 but on the day, HSCAP website displayed the notice that the same would be released on June 27. However, as usual, HSCAP second allotment was released here on the evening June 25, a day before the scheduled publication.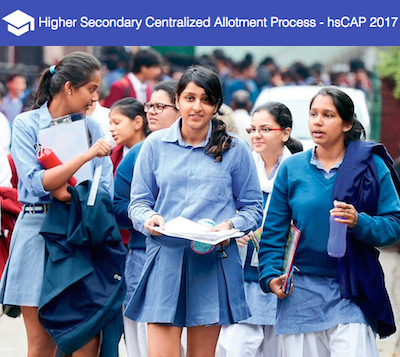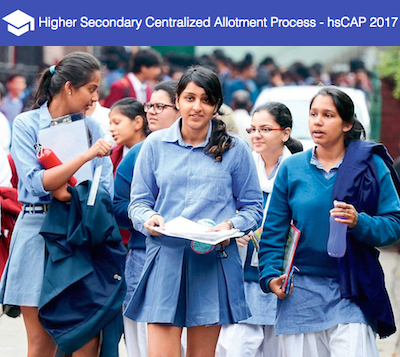 In the second round of allotment to +1 colleges on the basis of SSLC/CBSE/ICSE board marks, a total of 2,86,793 students have been allotted a seat out of the options registered by them, also considering their place in the merit.
Here are the statistics of Plus one allotment 2017 in the second round, as notified by HSCAP.
A total of 2,87,598 seats were the total seats to be allotted in the second round, including vacancies in all 14 districts and for all categories.
Of the total, overall 2,86,793 seats have been allotted to the students.
Of the total seats allotted in the second round, 76,413 is the number of freshly allotted seats.
61,608 students have got higher options in this round.
And, 805 seats remained vacant as this round's results got announced.
You can see the second allotment result statistics here in more details but above is the roundup.
Admissions in second round
Students who have got a seat allotted in the HSCAP second allotment, are required to complete their admission formalities on June 27 and June 28, as per the official notification issued by DHSE. For instructions on the admission process, kindly refer to this notification.
Directorate of Higher Secondary Education, DHSE Kerala had invited the online applications from SSLC (Class 10) passed students for merit-based admissions in Plus One (Class 11) across the Higher Secondary Schools in the State. As per the reports, as much as 4,96,347 students registered themselves under HSCAP 2017 in the first round. DHSE had earlier published the trial allotment result on 11th June in which 1,56,907 seats were made available and 1,56,874 seats were allotted. The publication of trial allotment was done to provide the students an opportunity to make alterations in the choices for improving chances of getting allotted a seat.
In the 1st allotment round results declared on 19th June, 1,56,956 seats under General Category were allotted to the students against 1,56,989 available seats under the category. There were total 2,88,954 merit seats in the first allotment round, out of which 2,37,920 seats were allotted. The remaining 51,034 seats will remain available in the second allotment round. Of the allotted seats, 1,13,697 were mentioned under Permanent admission and 96,524 were under Temporary Admission.
There are total 4,22,910 seats available in Higher Secondary Schools and the admissions are being made available through single window system HSCAP. Also, 27,500 seats are available in Vocational Schools which takes up the total number of seats to 4,50,410. Total students eligible for Plus One admissions in Kerala are 4,88,086 including SSLC, CBSE and ICSE students.
Sports Quota Allotment: DHSE has recently published the second allotment results under Sports category. Those who have been allotted a seat under Sports quota second allotment round are required to report for Admission on or before 5 pm on 26th June. The registration and verification facility for Sports Achievement under supplementary phase will be activated on 29th June. The supplementary phase application renewal and online submission of application for Sports Quota will remain activated from 1st July to 10th July.
The online registrations for management/ unaided quota admissions under Main Phase have already started on 20th June and will remain open up to 27th June. The students are required to enter the data and verify the same for Management/ Unaided quota admissions under Main phase on or before 27th June.
After the second allotment, those who have not been able to apply, can  apply for supplementary allotment. You can check second allotment results here.