newznew (Chandigarh) : HSIL under the brand "Moonbow" expands its air purifier's portfolio with the launch of its stylish and compact room air purifier which comes with a PM 2.5 meter & air quality indicator that keeps a track on the air quality in the room.Pollutants and allergens such as residues, fungal spores, bacteria, indoor smoke, paint fumes, varnishes, pet dander, etc., are deadly indoor pollutants. While the room may look clean, it may still have very high concentration of pollutants.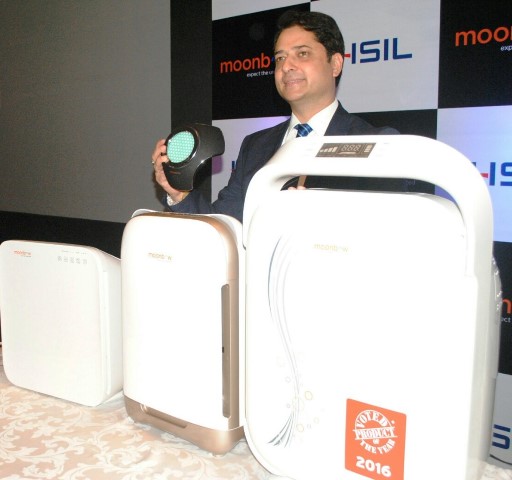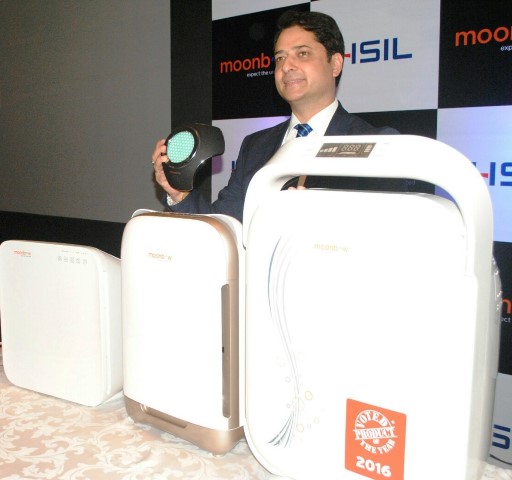 The in-built PM 2.5 meter i the new variant gives real time information about the air quality in a particular room. It measures the PM 2.5 level of a room and shows the reading in the digital display on the air purifier. After the purifier is switched on, this display shows how the pollution level comes down from dirty air to clean & fresh air. Moonbow air purifier's come with Puri 5 technology, which is a 5-stage filtration process that cleans air and kills almost every pollutant present in the surrounding area. Moonbow air purifiers are powered by the highly-efficient True HEPA filters that remove microscopic particles from air passing through it. The most ones remove 99.97% of particles bigger than 0.3 microns, bringing in freshness of pristine forest air into your home. Further, to capture gases and odours, activated Charcoal filter is used in conjunction.
This is where this 'moonbow' air purifier with their inbuilt modern technology makes the difference. The new purifiercomes equipped with refreshing energizerswhich releases more than 8 millions/cc of negative ions helping remove pollen, bacteria, odours, and chemicals from the air.The new variantcoversupto 500sqft room size and is priced at INR 36990/-.
With the introduction of AP A8609UIA, Moonbow air purifiers have six variantsto tackle the menace of the rising air pollution and smog in India. These are categorized into Premium, Mass Premium and VFM. The entry level room air purifier is priced at INR 12,990 and premium at INR 36,990. To ensure clean air inside cars, moonbow introduced Car Air Purifiers in mid-2016 at INR 6990/-.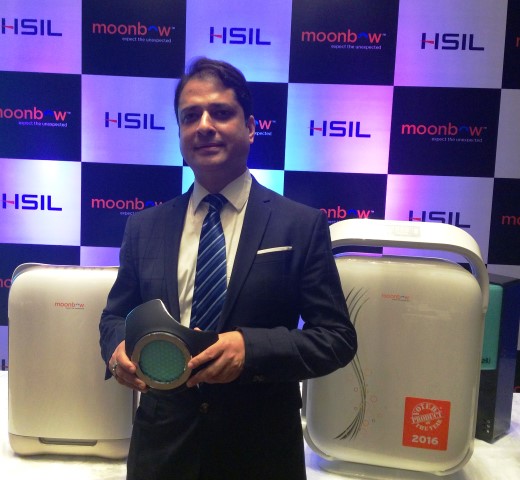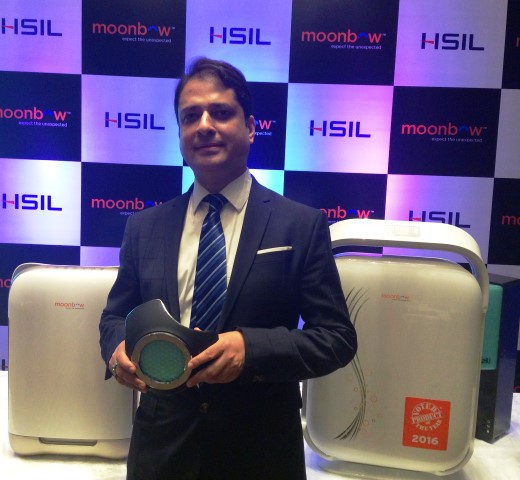 As per the data compiled by the Chandigarh Pollution Control Committee (CPCC), the level of respirable suspended particulate matter (RSPM) recorded in Chandigarh is above permissible limits. The quality of air in the city has deteriorated. Chandigarh has the highest density of vehicles in India with around 12 lakh registered vehicles which is one of the main contributors to the deteriorating quality of air.
Speaking at the launch Rakesh Kaul, President, HSIL Limited said, "At HSIL, it is our endeavor to provide an attractive value proposition to our discerning customers who care about their family well-being and expect a hassle free ownership experience. Therefore we launched our range of air-purifiers last year to monitor indoor air-quality and provide fresh air for people to breathe in.
Rising air pollution has directly led to an increase in sales of air purifiers in India on a year-on-year basis as now the customers see it as a necessity and not a luxury."  He further added, "Chandigarhis an important market for HSIL.We launched our existing range of air purifiers in Punjab last year to cater to the burgeoningcustomerwho wants to live smart and breath fresh air in the city. Today, we are showcasing our car air purifier in addition to the existing room air purifiers.We are confident that our ever-growing customer base will emerge much stronger in Chandigarh and rest of the Punjab owing to our strengtheneddealer and retail network.
HSIL Limited aims to capture 12-13% market share in next three years and be among the top 3 brands in this segment in India. In Punjab, the company aims to increase thecurrent market share and therefore has huge investment plans in distribution network, advertising, etc.