[dropcap]H[/dropcap]otel Western Court group, Chandigarh & Panchkula, the European Style Chain of Boutique Hotels is organizing Hydrabadi Food Festival, "Nawabi Nazakatein Kuch Hydrabad Se" from 3rd Oct. to 15th Oct, 2017 for the food connoisseurs of the tricity. Hyderabad the Pearl City is historic Urban centre that brings to mind a spirit of romance, historical maneuverings and plunder of ricjness, opulence and fascinatiing cultures. The Hyderabadi food acknowledged as India's finest cuisine, which blends the class of curries with their old tradional magic of secret spices.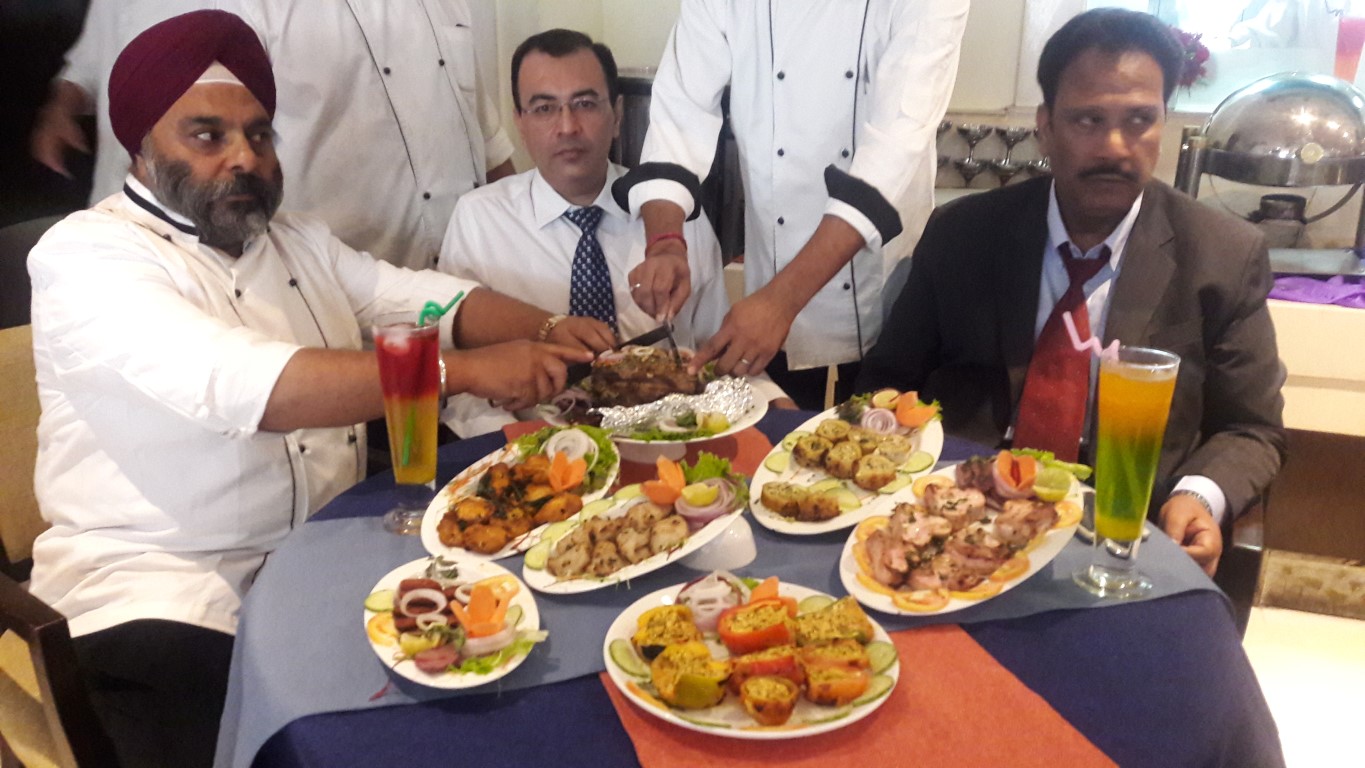 One is always touched by the ambience created unimaginably by our team in classic Hyderabadi tradition in Hotel Western Court.
The elaborate menu consists of the Hyderabadi delicacies which shall be prepared by Master Chef's Khem & his team. They are very authentic in their culinary expertise, as they honestly follow the secret preparing ways of Nizam's Khansamas (Cooks), preparing the delicacies patiently and with Dil Se. The balance of secret spices and herbs in their cooking is so magnificent that it enhances the essence and zest of Hyderabadi aroma maintaining the richness of Nizam's fusion food culture, we can name some of our Signature Dishes just to tempt you and your family with dishes like :
Raane-E-Nawabi, Nawabi Machhali, Sabz Nizami, Tandoori Platter, Mushroom 65, Nilgiri Murgh, Korma Dalcha, Mirchi ka Salan, Safri Gosht, Baghare Baaingan, Hyderabadi Gosht Biryani, Nilgiri Murgh Korma, least not the last Khansama special Zarda Pulao (Sweet) & Manu more.
Live performance by our versatile singers Mohd. Fais, and party on stage shall entertain you with their Ghazals and memorable old melodies throughout the evening