ICSI Opens its Chapter office in Patiala, Fourth in Punjab: The Institute of Company Secretaries of India (ICSI) opened  its 4th Chapter in Punjab at Multani Mal Modi College, Patiala.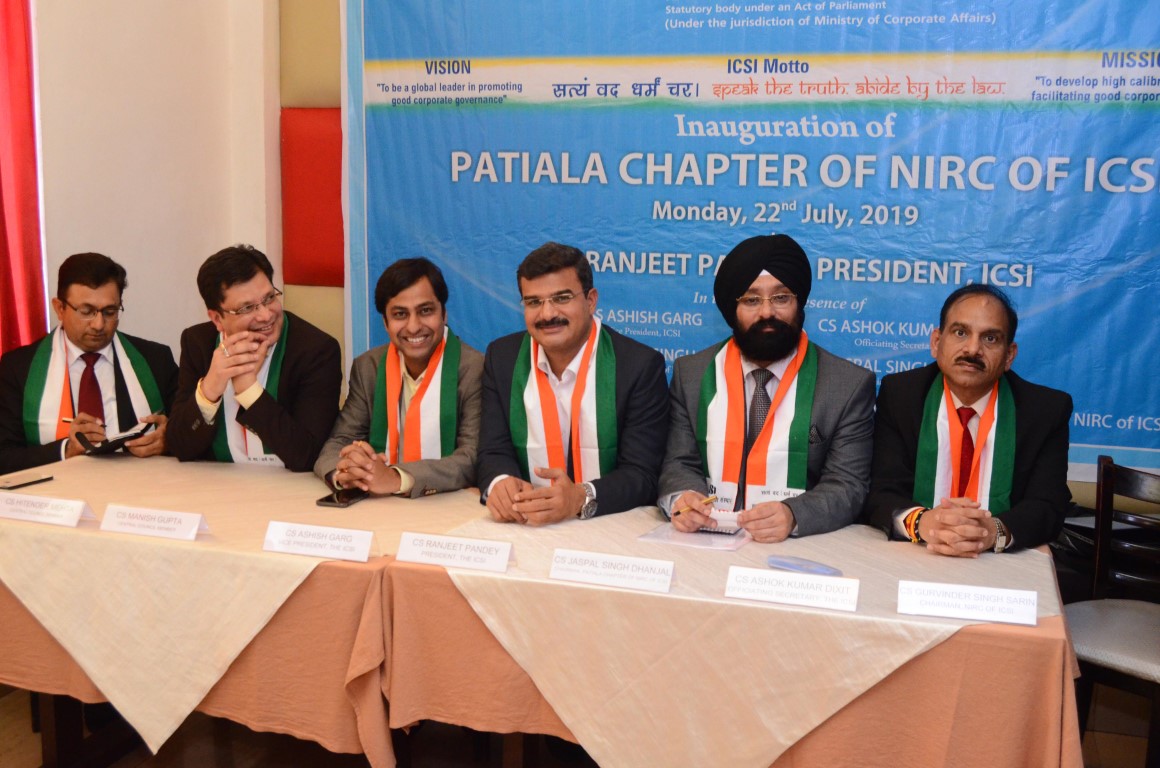 The ICSI's Patiala Chapter was inaugurated by CS Ranjeet Pandey, President ICSI in the august  presence of  CS Ashish Garg, Vice President, CS Manish Gupta, Council Member, CS Hitender Mehta, Council Member, CS Ashok Kumar Dixit, Officiating Secretary, CS  Gurvinder Singh Sarin, Chairman NIRC and CS Jaspal Singh Dhanjal, Chairman, Patiala Chapter of ICSI.
CS Ranjeet Pandey, President , ICSI , in his presidential  address said, "It's a great honour for ICSI and for the entire CS fraternity that we now have a chapter in Patiala city. The new chapter will facilitate the students and members of the region. ICSI's Patiala Chapter is strategically located and will act as nodal point for students who want to join the CS Course and also cater to the CS members. The chapter shall provide facilities for interaction amongst members through regular seminars, lectures and meetings for acquisition and dissemination of useful information".
The Institute of Company Secretaries of India, (ICSI) is premier national professional body set up under an Act of Parliament, i.e., Company Secretaries Act, 1980, for the regulation and development of the profession of Company Secretaries in India. The Institute functions under the jurisdiction of Ministry of Corporate Affairs, Government of India. The Institute, being a pro-active body, focuses on top-quality education to students of Company Secretary Course and best quality set standards for CS members. Headquartered at New Delhi, the ICSI has 4 Regional Offices at Delhi, Mumbai, Kolkata, and Chennai, 73 Chapters spread across the length and breadth of the Country, Over 100 Study Centres and over 200 Examination centres with overseas Centres at Dubai and New York (USA).There are currently over 58,000 members and around 3.5 Lakh students. 
ICSI, over the past five decades has established itself as a pioneer body promoting good corporate governance, risk management and compliances. The institute closely works with various ministries of the Government of India and other regulatory authorities.