Farmers thronged from far-flung areas on the concluding day of Kisan Goshthees an integral part of the CII Agro Tech India 2018. Balbir Singh Sidhu, Hon'ble Minister for Animal Husbandry, Dairy Development & Labour, Punjab was the Chief Guest at the valedictory session of Kisan Goshthees.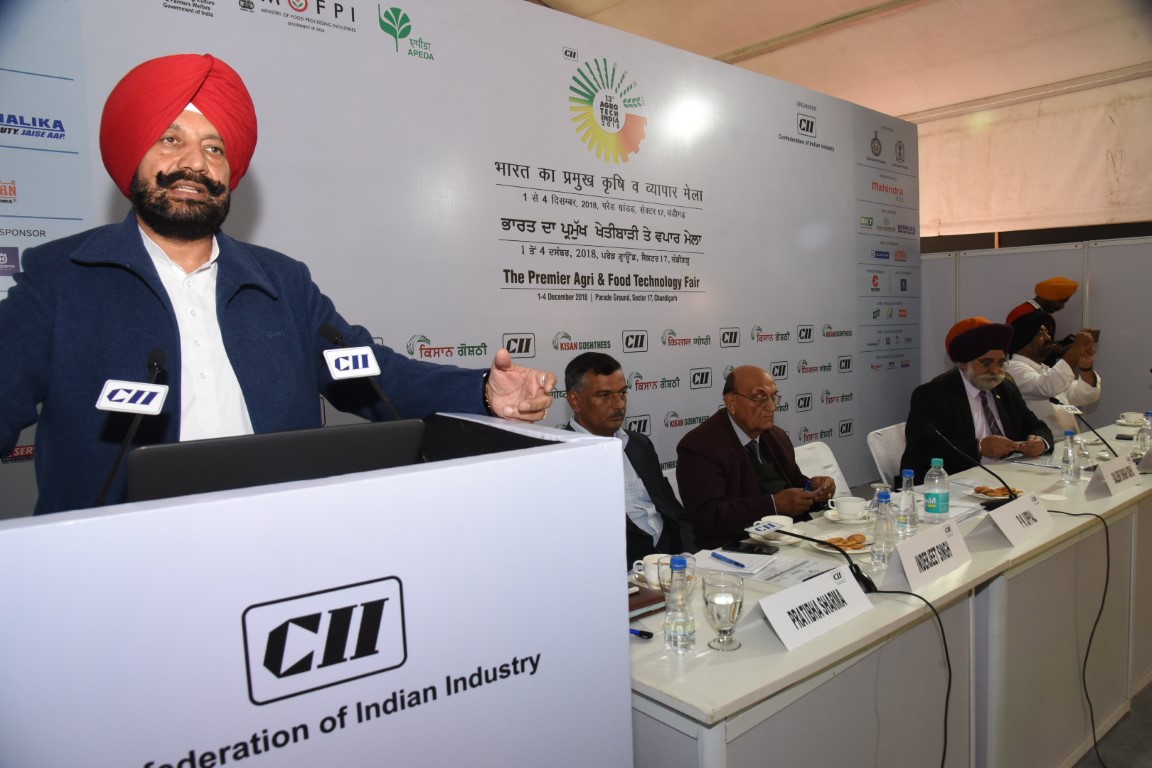 He urged farmers to do sell their own products and said, "A majority of farmers are dependent on the retailers to sell their products in the market, which cut a huge margin of the farmers. If producer (farmer) will become retailer profitability margin will increase spontaneously".
While addressing the gathering, Mr Sidhu applauded the work of CII, which is working expeditiously for the benefit of Farmers and discussed the myriad problems of Dairy Farmers. He said, "The reason behind we are losing indigenous breeds is that we are giving more importance to foreign cow breeds. We should change our beliefs and focus on our indigenous breeds."
He pointed out that, "Farming should be modernised and updated with all technologies. Pig farming is emerging as a new source of income. Earlier, people hesitated to indulge in this profession but now the thinking is changing and people are inclining their interest in it."
Gurmeet Singh Bhatia, Chairman, Kisan Goshthees – Agro Tech India 2018 and Managing Director, Ajooni BioTech Limited; Dr Inderjeet Singh, Director, Department of Animal Husbandry;  Dr HS Kahlon, General Secretary, Sahiwal and indigenous Cattle society (SICS); Dr Inderjit Singh, Director, Punjab Diary development Board; Prof. PK Uppal, Vice President – Business Development, ST genetics; Marcus Bates, Chief Executive, British Pig Association; Butta Singh, a progressive farmer from Punjab and Pratibha Sharma, Deputy General Manager – Punjab, NABARD were felicitated by the Minister during the valedictory session.
Pratibha Sharma, Deputy General Manager – Punjab, NABARD in her special address lauded CII for raising relevant issues like stubble burning and fish farming. She opined that the state farmer needs to be competent with the global standards and it's a matter of joy that the potential for fisheries in Punjab is being recognised.
Prof PK Uppal, Vice President – Business Development, ST Genetics said, "We cannot double farmer's income without using innovative technologies. Bio-contamination in animals is also a major issue that can be addressed through larger accessibility of vaccinations and proper implementation of the government guidelines."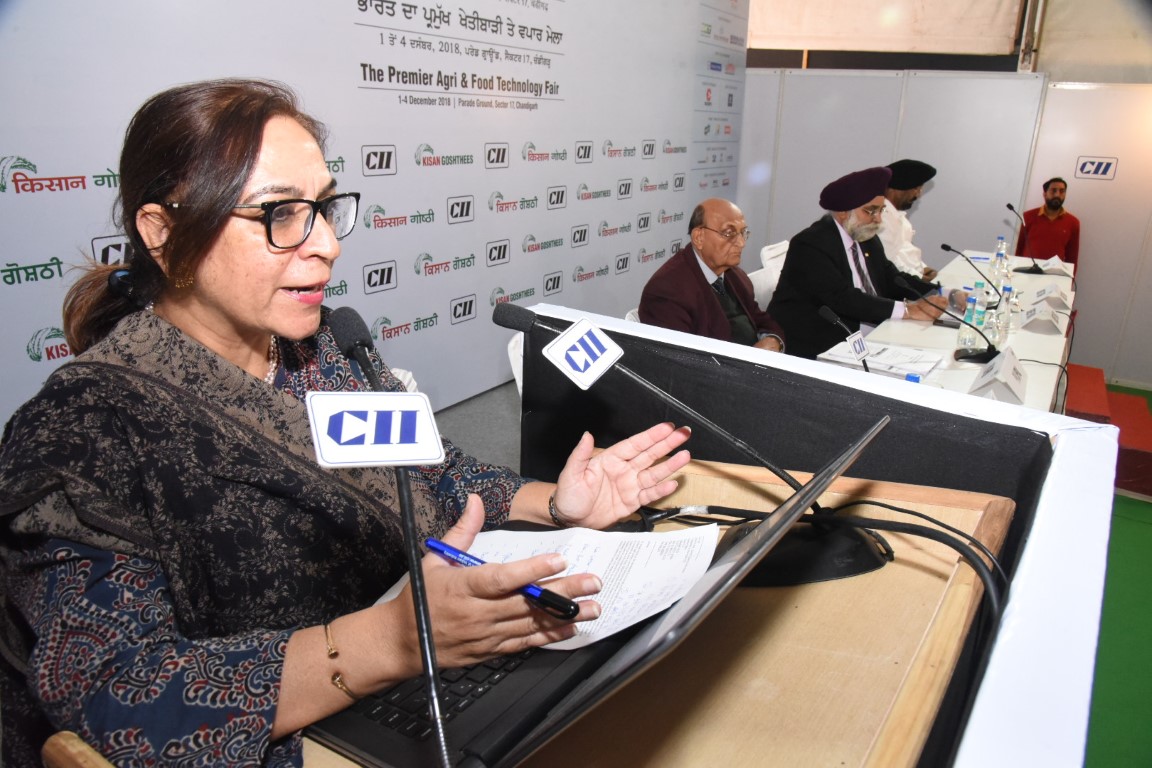 During the four day CII Agro Tech India 2018, plethora of seminars were held for the benefit of farmers, where experts addressed farming problems and gave them deep insights of modern farming techniques, for better future of farming.