NewZNew (Mumbai) : IIFA Rocks 2016: Sonakshi Sinha Brings Hot Back look Images Pics :- The IIFA Rocks 2016 is celebrating in Madrid, Spain. It's a 17th Edition of IIFA is celebrate of all the set the mega India festival between date of 23th-26th. All the Bollywood celebrities attending and expected audience around of the mega IIFA Rocks 2016 show and the full crowd of this function and the world spreading of the magic between Indian and Bollywood culture is celebrated in Madrid, It's a Fourth European destination of the London, Yorkshire, June 23th-24th, 2016.
This Stage of the set is beautifully decorated and appreciate by all the Bollywood stars and audience. On the Twitter where Sonakshi Sinha and Deepika Padukone has tweeted on the twitter and awareness to the Bollywood stars and audience about this IIFA shows and both of them Sonakshi Sinha and Deepika Padukone has participated of the IIFA Shows. what a Sonakshi Sinha so, good looking in the black dress and good performance on the IIFA set.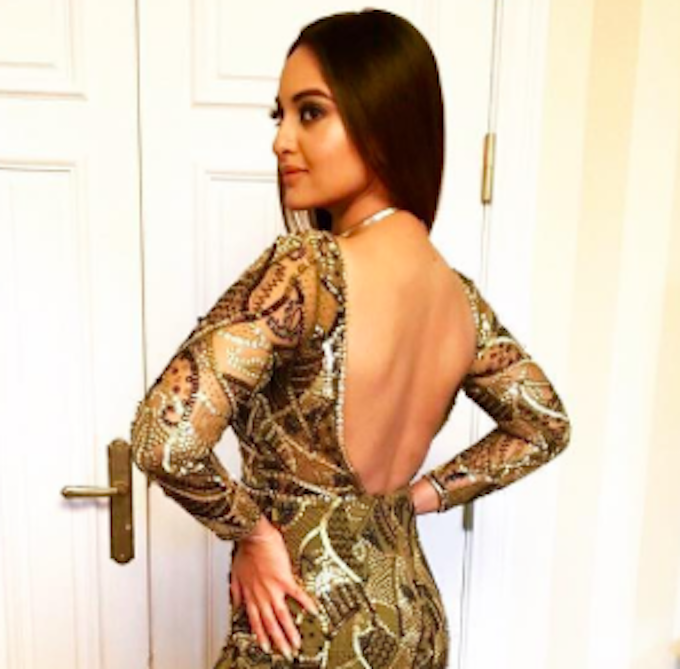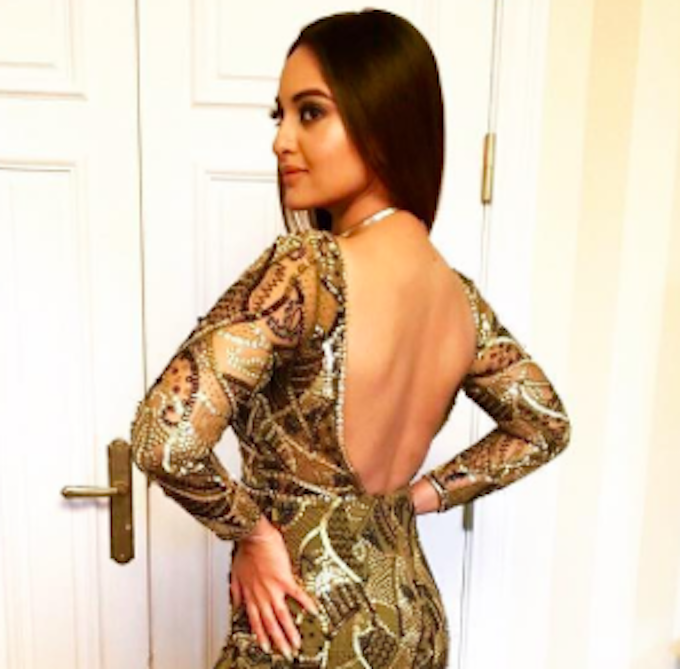 And all the celebrities was come and Enjoy this IIFA Rocks 2016 like as Malaika Arora, Bipasha Basu, Anupam Kher, Anil Kapoor, Lara Dutta but one of them Salman Khan. He is the entry on Green carpet and takes a sweet Selfie with the little boy on IIFA shows.
The best momentum of the IIFA set, Fawad Khan goes down on one knee for Deepika Padukone at the Set of IIFA 2016. Check out! the mostly momentum scene's are shooted on the rehearsal of the IIFA Show but Sonakshi Sinha also good looking and gorgeous with Deepika Padukone and Richa Chadha and some glamor quotients start up at this IIFA show.
The Award has been distributing to all the famous stars but one of them Deepika Padukone, she was good looking and favorite smokey eyes and bold lips in the IIFA show. and Sonakshi Sinha also good looking in the highly designed dress form.