NewZNew (Chandigarh) : Marking 30 years of delivering excellence in the real estate landscape of Delhi/NCR and celebrating the grand success its projects, Imperia Structures today unveiled yet another magnificent opportunity in Chandigarh at the launch of their upcoming project – CYBER BUSINESS CENTER – A Business Space with endless possibilities.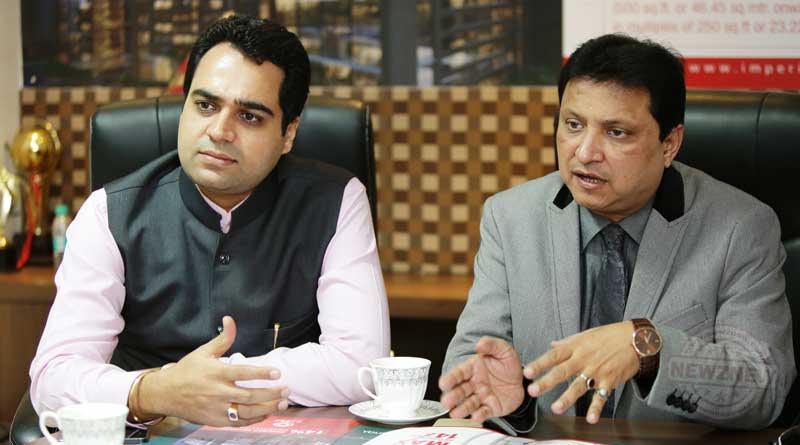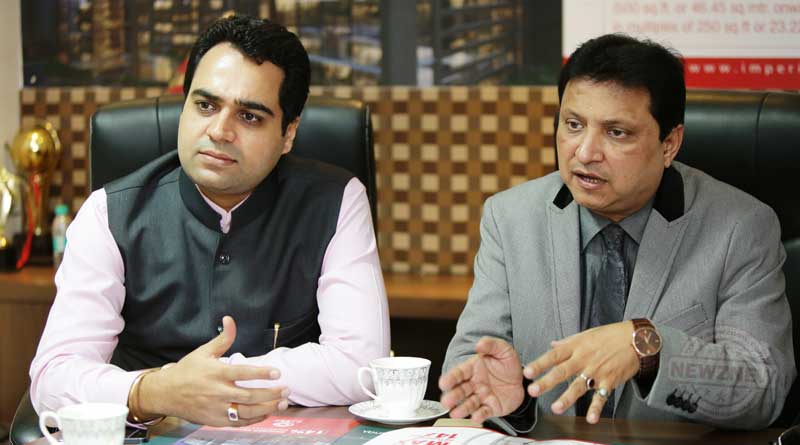 The Office Opening Ceremony which was held at SCO 64 -65, 4th Floor, Sector 17 – A, Chandigarh on  5thApril 2015 , Imperia Credence, announced one of the highest return investment plan exclusively for the people of Chandigarh.
In addition, given the delivery track record of the company – 23 projects in last 30 years, and an impressive client-list of companies (including Tata, Videocon, Samsung, GE Money, Flipkart, Snapdeal,Airtel, Aptara, Legrand, Larsen & Toubro, Reliance, Citibank, Blue Star, Siemens, Voltas, DIESEL, Globerian and several Fortune 500 companies)that have leased over 2 mn. sq. ft. of space at these projects – investors can rest assured their money is in safe hands.
Speaking at the Opening Ceremony of Company Branch Office, SCO 64 -65, 4th Floor, Sector 17 A, Chandigarh and attended by the biggest investors of Punjab,
Mr.Sunil Anand, Country Head, Imperia Structures Ltd, said, "As a company we always have tried to give something new and unique to our customers. We have very high regards for the faith people of Chandigarh have imposed in our company and as a salute to this special relationship, we chose Chandigarh to make the first announcement of these unique investment plan. Imperia Cyber Business Center provides a befitting opportunity for all investors who are seeking high returns and assures them of high safety as well".
Speaking yet at the ceremony, Mr Rohit Batra, Director Imperia Credence said, "About Cyber Business Center : With over 2.5 lakh sqft of grade-A office space, spread across G+14 floors, Cyber Business Center is located in Knowledge Park, Greater Noida West, Delhi NCR. Located just 25 minutes from South of Delhi, It is connected to as many as 5 highways and expressways (NH24, Eastern Peripheral, Upper Ganga Canal X-way, Ganga X-way &Taj x-way). Located in midst of over 10 lakh population Knowledge Park, Greater Noida West is divided into 5 zones (KP1 to KP5), and is the largest office hub planned in NCR.  This 2850 acre complex of Grade- A office buildings is already home to some of the biggest automobile, BFSI, IT and ITes multi-nationals. The 4th largest BPO hub in India, Knowledge Park could well be called the Silicon Valley of North India!