Established as the first Community Radio of Noida and Ghaziabad, IMS's Salaam Namaste has become the "Voice of the Voiceless"
NewZNew (Noida) : Catering into Community needs and Community services, Institute of Management Studies' Salaam Namaste Community Radio celebrates its seventh anniversary. Celebrating the completion of seven glorious years that were spent in bringing changes in the community through the medium of Radio, Salaam Namaste will try to segue into future initiatives to better the radio station.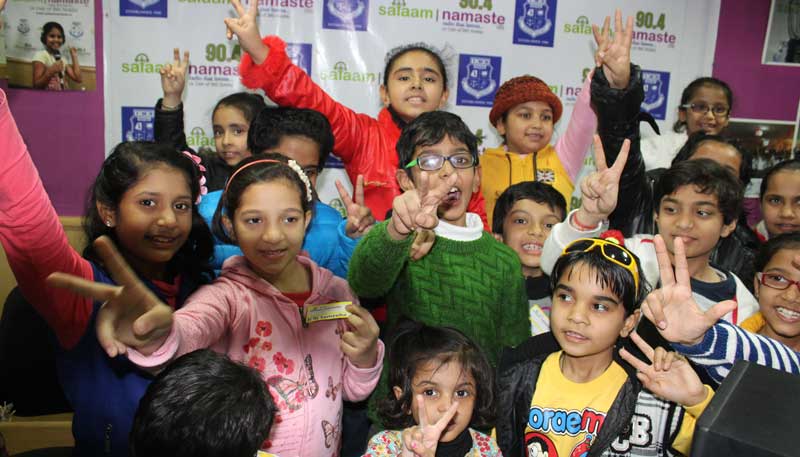 An educational unit by IMS Noida, Salaam Namaste Community Radio was launched in 2009. Establishing itself as the first Community Radio of Noida and Ghaziabad, the community radio has important aspects of society and creates awareness among the masses.
"Radio is considered as the voice of the voiceless as it has played an important part in voicing out the issues that are otherwise untouched issue. Salaam Namaste takes pride to share that parented by Institute Of Management Studies, it has been able to pick such issues from the back burner and bring them in front of the common people. We are happy to see that our efforts and dedications have bore fruits and brought serious changes in the society. As an educational unit, we not only aim to educate people about the problems and neglected aspects of the society but also take initiatives to bring a substantial change and correct the wrong," said Ms. Barsha Chabaria – Station head of Salaam Namaste Radio Station.
With broadcasts which include Educational Programmes, Social Awareness Programmes, Local Talent Programme, the community radio not only works to spread awareness but also creates a powerful vocal platform where local dignitaries solve grievances of local people. This Radio station brings voices of Junior Rj's, connect with culture and heritage and also brings Inspiring Stories of Community and programmes which connect with the Community to serve them better .
With the view to be for the Community by the Community ,Salaam Namaste Community Radio Station teams up with its Student Rj's[Students] ,Community Rj's [Community broadcasters ] ,Senior Rj's[Senior Citizens ] ,Society Rj's [Society dignitaries]and also Chotu Rj's [underprivileged kids ],Village Rj's [ Connects from Villages in Noida Voice over artists ,local artisans ,Folk artists etc .
Receiving recognitions for its initiatives and programmes, Salaam Namaste has bagged twice [2012 and 2013 ]the most coveted Manthan Award amongst 36 countries in Asia Pacific in the field of Community Service for its innovative programme for Senior Citizens named 'Second Innings Ko Salaam ' and for the underprivileged kids named 'Chakh De Chotu '. In addition to this, Salaam Namaste was also nominated for the best Content driven Programme for E-Uttara Award in 2014.