The actor visits Chandigarh to promote the show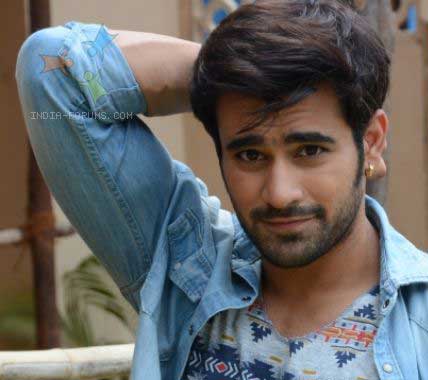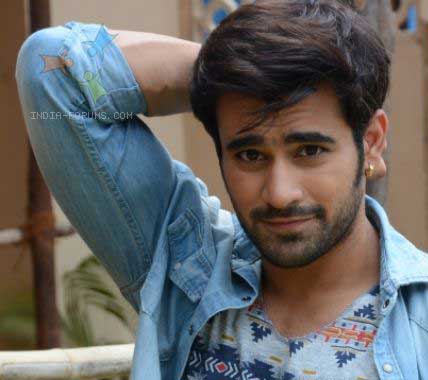 NewZNew (Chandigarh) : She's a girl bereft of maternal affection and seeks a mother in her mother-in-law. Having lost her mother at birth, Pari longs for the unique bond every daughter shares with her mother and hopes she'll find it in her mother in law. But destiny has other plans in store for her. She falls in love with Sattu, one of the most desirable bachelors of Lucknow. He is deeply devoted to his mother, Bhawna Devi. Widowed at an early age, she is a self-made woman and one of the most esteemed milk barons of Lucknow. A strong matriarch hardened by her past, she is insecure of losing her sons to her daughters-in-law. She firmly believes that daughters-in-law can never take the place of daughters and must be controlled at all times. Will Pari manage to win the place of a daughter in Bhawna Devi's heart with Sattu by her side?  To find out, tune in to ZEE TV's first fictional offering of 2016 – 'Meri Saasu Maa' that will premiere on January 26th and air every Monday – Saturday at 7:30PM.
Charming actor Pearl V Puri who will be seen as Sattu is in Chandigarh to promote the show. Speaking about his character, the actor shared, 'Firstly, I am really excited to be in Chandigarh to speak about my new show. I will be seen as a simple yet good looking, well behaved young lad, who hails from one the richest families in Lucknow. He dearly loves his Maa Saab and can go to any length for her happiness. He loves his family and has dedicated his life to the well-being of his mother. My look on the show is in complete contrast to my look in my previous show. I will be seen wearing dhoti and kurta and riding a Bullet. I am thoroughly enjoying playing the part and hope the audience loves the show and my character'.
The show is produced by Mumtaz Saba Productions – a collaboration between Saba Mumtaz, Siddharth Tewary and Rahul Kumar Tewary. The story revolves around Pari who is a wonderful daughter, a caring sister, a trustworthy friend and a responsible person yet in her core, she is an ordinary Indian girl. After her mother passes away, her father remarries her mother's younger sister – Maasi Ma, who turns out to be a wicked stepmother. The only solace she finds is in her grandmother who cares for her.  She craves for a mother's love and longs to experience what it feels like to share one's thoughts, feelings, fears, hopes and secrets with one's mother. Pari is in search of a mother in her mother-in-law, but is she about to find that bond so easily? Only time will tell!
The talented Hiba Nawab has been cast as Pari, the female lead of the show and veteran Bengali theatre and film actress Anindita Kapileshwari will essay the character of Maa Saab -Bhawna Devi.  
So will Pari manage to form a bond with her that transcends the boundaries of the stereotypical saas-bahu relationship? Will she manage to gain acceptance as her daughter and not just a bahu?
Starting Tuesday, 26th Jan, Meri Saasu Maa will air from Monday to Saturday at 7:30 PM!