Independence Day Celebration at KVM
Kundan Vidya Mandir, Civil Lines, Ludhiana celebrated the 72nd Independence Day to pay tribute to the martyrs of freedom struggle. The whole campus donned the colours of the day- Saffron, White & Green.
Keeping alive the tradition of spreading awareness about the importance of freedom and infusing the spirit of Patriotism among the young ambassadors of India, a rally was taken out. More than 1000 children were brimming with patriotic spirit carrying tricolour banners, raising slogans and singing inspirational songs.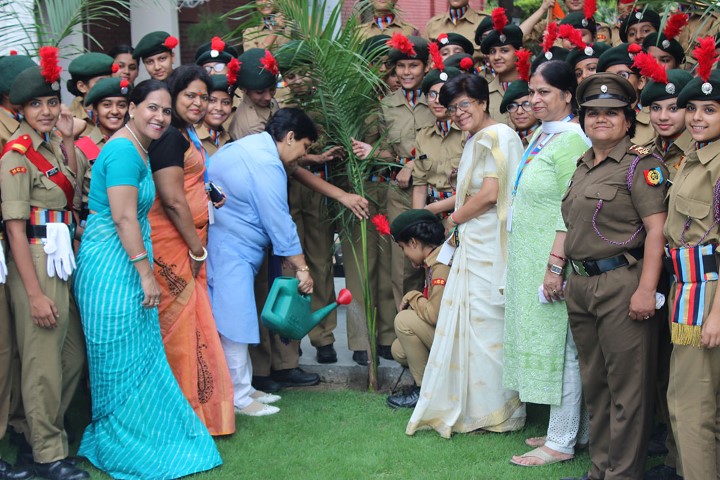 The function began in the school auditorium with the arrival of Chief Guest V.K Goyal, the chairman along with Mr. Ashwani Kumar, the Manager, School Managing Committee. After hoisting the tri-colour flag, the chief guest released balloons and pigeons to mark the attainment of freedom.
After the beautiful rendition of Vande- Matram, the school Principal Navita Puri emphasizing the need to wake up to our responsibilities towards the nation. Then a magnificent and thought provoking function began which includes  a Nukad Natak, sensitizing people on the need to stop using Plastic, a heart rendering presentation of Bhagat Singh's execution, the power point presentation Be Indian, depicting the real meaning of freedom and our pledge, made everyone think about his/her duties towards the motherland. A dance presentation by HPP students, a choreography and medley of inspirational songs, filled the atmosphere with the patriotic feelings.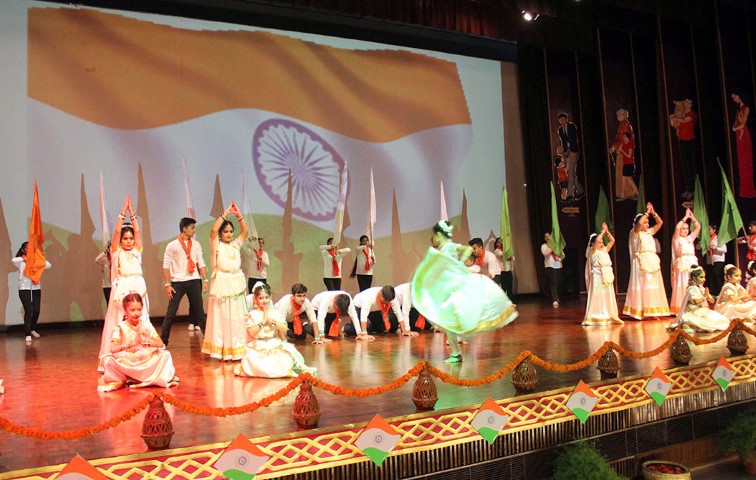 Chief Guest Goyal reminded children to honour the supreme sacrifice of our freedom fighters by dedicating ourselves to the cause of nation.