NewZNew (Chandigarh) : Finolex Industries, India's leading Pipe manufacturing company, on the auspicious occasion of Makar Sankranti launched the campaign #FlyingWithFinolex.  Aimed at connecting the Urban population of the country with the backbone of our society- 'The farmer', the kite festival is symbolic with the kite representing the highflying urban society soaring new heights, and the thread representing the strong roots the Indian farmers keeping the kite steady and grounded. Finolex aims to bring the two together by a series of activities during this campaign to express their gratitude to the Indian Farmer.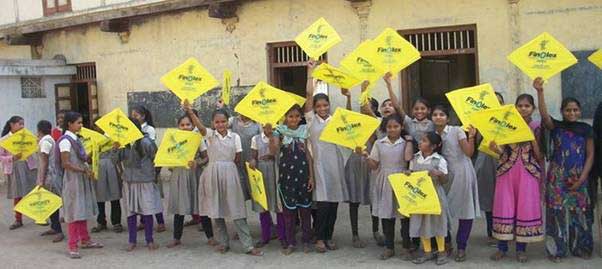 The campaign was launched on 12th January where twitter users were invited to share their thoughts and messages for the Indian farmers.The campaign which started as a simple thought, turned out to be a massive success with a total reach of around 2.8million people and counting. The #FlyingWithFinolex was trending at number one in India and on number 26 worldwide on 12th January. It received a total of around 10,133 messages from users all across India who wanted to share their thoughts for the farmers of India. The company will make a montage of all the messages and relay it to the farmers through a AV on Makar Sankranti. With this, Finolex will truly live to its philosophy of 'jodedilonkikadi' and allow them to be the facilitators of positivity between urban audiences and the real heroes of our country, and Finolex's beloved, the farmers.
The company also distributed around 50,000 kites in states of Gujarat, Andhra Pradesh and Punjab through its wide network of dealers and sub dealers.
"Makar Sankranti is the Indian Thanksgiving. The festival marks the beginning of spring and the new sowing season. On this occasion, we wanted to thank the farmer community of India who we believe are the backbone of our community. We also wanted to sensitize and pave a way for the youth and urban population to communicate their appreciation for this section of our country," said Mr. Prakash Chhabria, Chairman Finolex Industries Ltd. He further added, "The farmers of India need all our blessings and support. We thought this occasion was a good way of expressing our gratitude towards them. We are thankful to the public for their participation in this campaign and for their support."