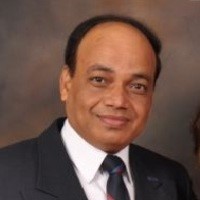 NewZNew (Chandigarh) : With the 'Anger Management' workshop, the 3rd International and 5th Indian Psychological Science Congress (IPSC-2016) concluded here today. More than 600 research papers were presented during the three-day psychological conference, in whieh around 1000 experts and research scholors from around the country and abroad deliberated on various issues puzzling the individuals and society.
The workshop on anger management was the main highlight of the concluding day. Dr Dean V Leuven, founder chairman, World Emotional Literacy League, USA and Dr Subhash Chandra, founder, Global Peace & Harmony conducted the workshop. Dr Roshan Lal Dahia, Conference Director and Assistant Professor, Psychology Department, Panjab University, Chandigarh and Dr B P Yadav, Principal, PGGC-46 also deliberated on the subject, which alone is causing more harm to the society today than any other problem.
All the programmes took place at the Post Graduate Govt College, Sector 46, Chandigarh. The psychological science congress is being organized under the aegis of National Association of Psychological Science (NAPS). Dr Rajesh Kumar, organizing secretary, said, "IPSC 2016 was focussed on the theme of 'psychological well-being and cultivation of peace and harmony'.
The researchers participating in IPSE2016 are representing Bangladesh, Nepal, Iran, Pakistan, USA, Spain, Nigeria,Ethiopia, apart from various parts of India like Goa, Karnataka, Jammu, Srinagar, Maharashtra, Tamilnadu,Bangalore, Mumbai, Gujarat, West Bengal, Tripura, Gangtok, Punjab, Haryana, Bihar, Rajasthan, Uttar Pradesh, Uttrakhand, etc.
Dr Roshan Lal Dahia, Conference Director and Assistant Professor, Psychology Department, Panjab University, Chandigarh, said, "This was an endeavour for the development, representation and advancement of different areas of psychology as a science."